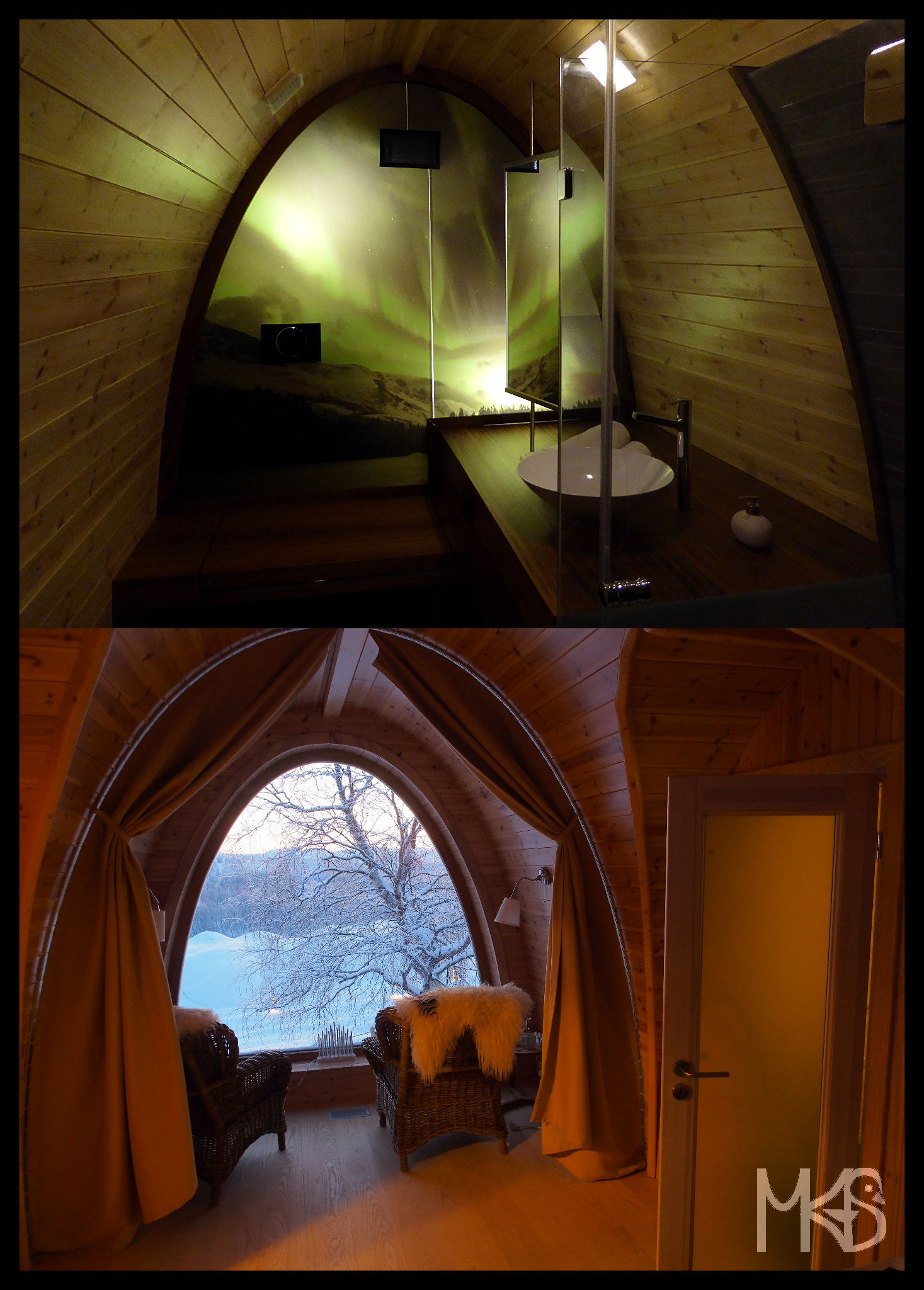 To continue my unfinished sentence from yesterday:
Cabins are warm, beautiful, and you can simply sit inside, drink hot tea/coffee/chocolate and enjoy northern lights! And look at the pictures, how cosy its interior is. And, have you ever had so wonderful bathroom, with a stunning photo on northern lights?
I may a bit overexcited, but when we really enjoy something, it's difficult not to praise it to the skies, isn't it?
__________________________________________________________
Jak obiecałam, dziś muszę dokończyć moje urwane zdanie z wczoraj:
Kabiny mają tę przewagę nad igloo, że są cieplutkie, piękne i można siedzieć w środku, popijać gorącą herbatę/kawę/czekoladę i jednocześnie obserwować zorzę polarną! I spójrzcie na zdjęcia jak tam przytulnie! I łazienka, czy mieliście kiedyś tak piękną łazienkę z niesamowitym zdjęciem zorzy polarnej?
Może trochę przesadzam z zachwytem, bo to przecież drobiazgi, ale gdy jest się czymś zachwyconym, nie trudno mówić o tym w superlatywach, prawda?