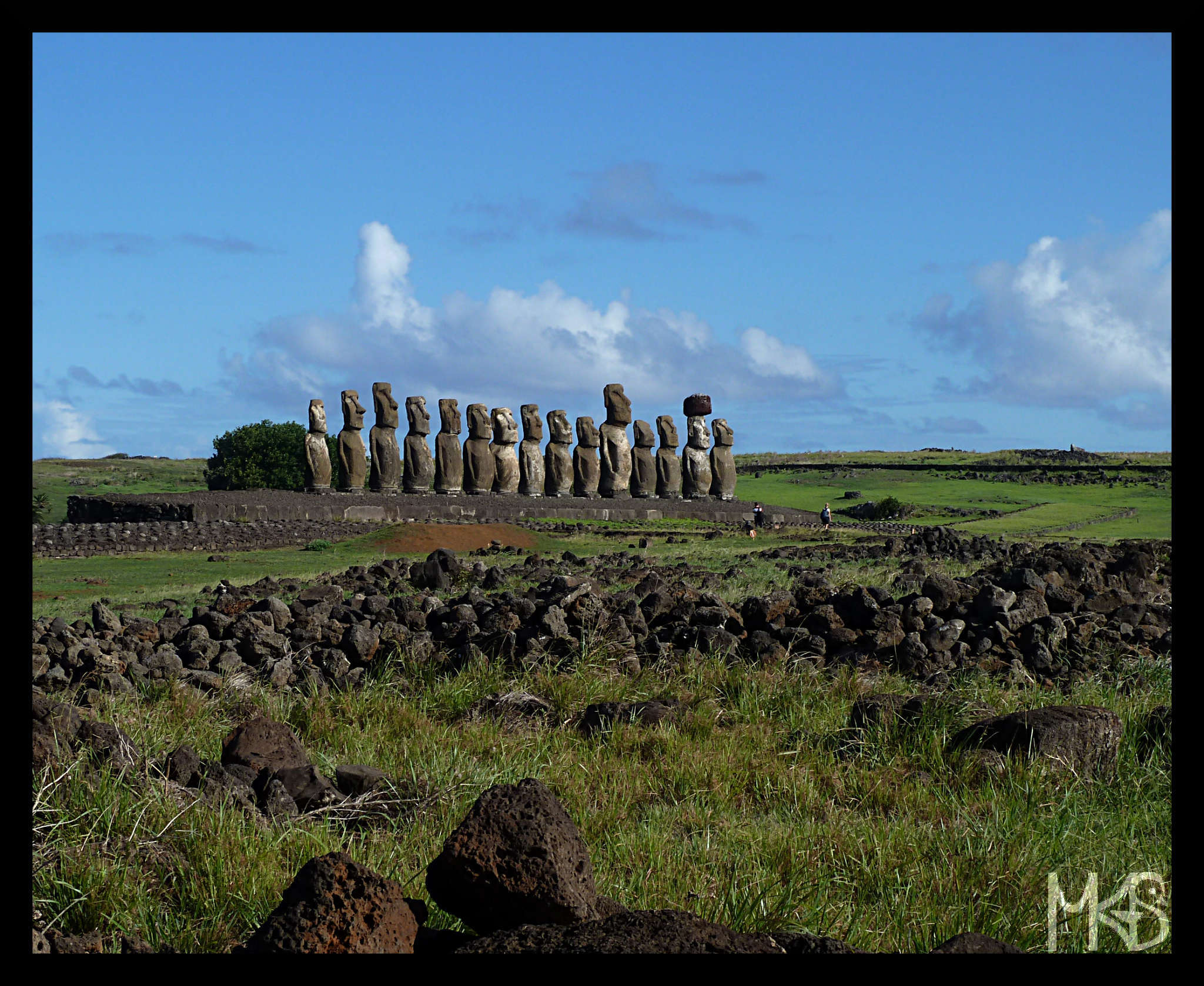 Easter Island (Spanish: Isla de Pascua, Polynesian: Rapa Nui) is a beautiful Chilean island.
I think, not everyone knows it belongs to Chile, however everyone knows that there are giant stone statues (Moai). Am I right?
Easter Island was discovered on Easter (1722) thus it got its name. 🙂
At some point, I'll have on my blog the full month about Easter Island, so this time I'm showing you only one picture from this beautiful and very special place.
__________________________________________________________
Wyspa Wielkanocna (Rapa Nui w języku polinezyjskim) to piękna chilijska wyspa.
Myślę, że nie każdy wie, że Wyspa Wielkanocna należy do Chile, ale raczej każdy słyszał o moai – wielkich kamiennych posągach. Zgodzicie się ze mną w tej kwestii?
Wyspa Wielkanocna została odkryta w Wielkanoc 1722 roku, stąd nadano jej taką nazwę.
W tym miesiącu tylko jedno zdjęcie z Wyspy Wielkanocnej. Jednak jest to tak wyjątkowe miejsce, więc kiedyś na blogu będzie cały miesiąc o Rapa Nui. 🙂