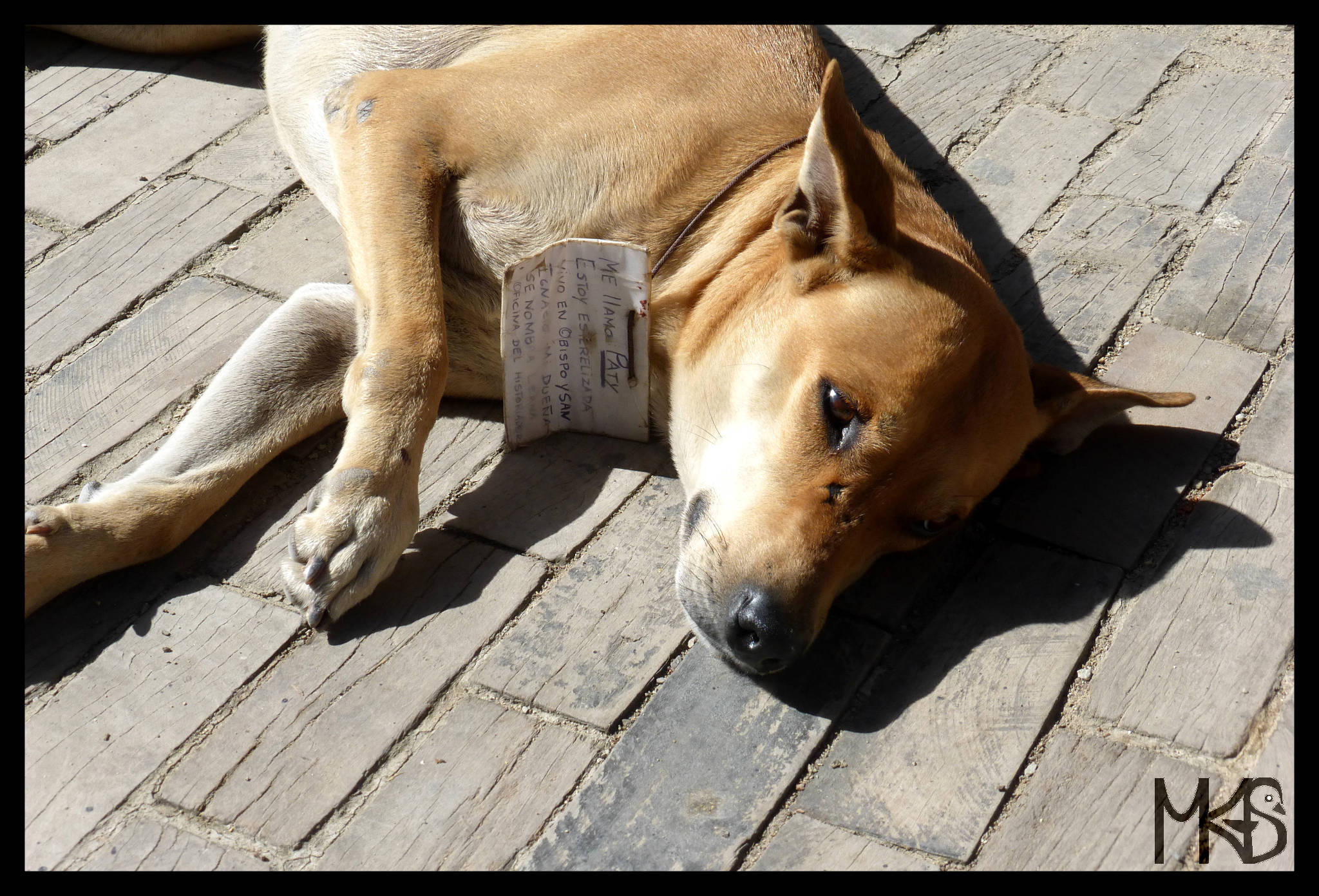 In Havana you'll see many dogs. Some of them are stray, but mostly they have owners or someone who takes care of them. If that's the case, dogs wear ID-tags (like in the picture) where is written a name of a dog, some basic information e.g., where is its home.
All dogs that I met were rather lazy and friendly, however I'm not sure how busy they are at night. 😉
__________________________________________________________
Na ulicach Hawany zobaczycie z pewnością wiele psów. Niektóre z nich są bezdomne, jednak większość ma właściciela, a przynajmniej kogoś kto je dokarmia. W takim przypadku psy posiadają identyfikatory (jak na dzisiejszym zdjęciu), gdzie podane są podstawowe informacje o psie, np. jak się nazywa i gdzie mieszka.
Wszystkie spotkane przeze mnie psy były raczej leniwe i sympatyczne, jednak nie wiem jak zachowują się w nocy – może wtedy zaczyna się ich prawdziwe życie. 😉