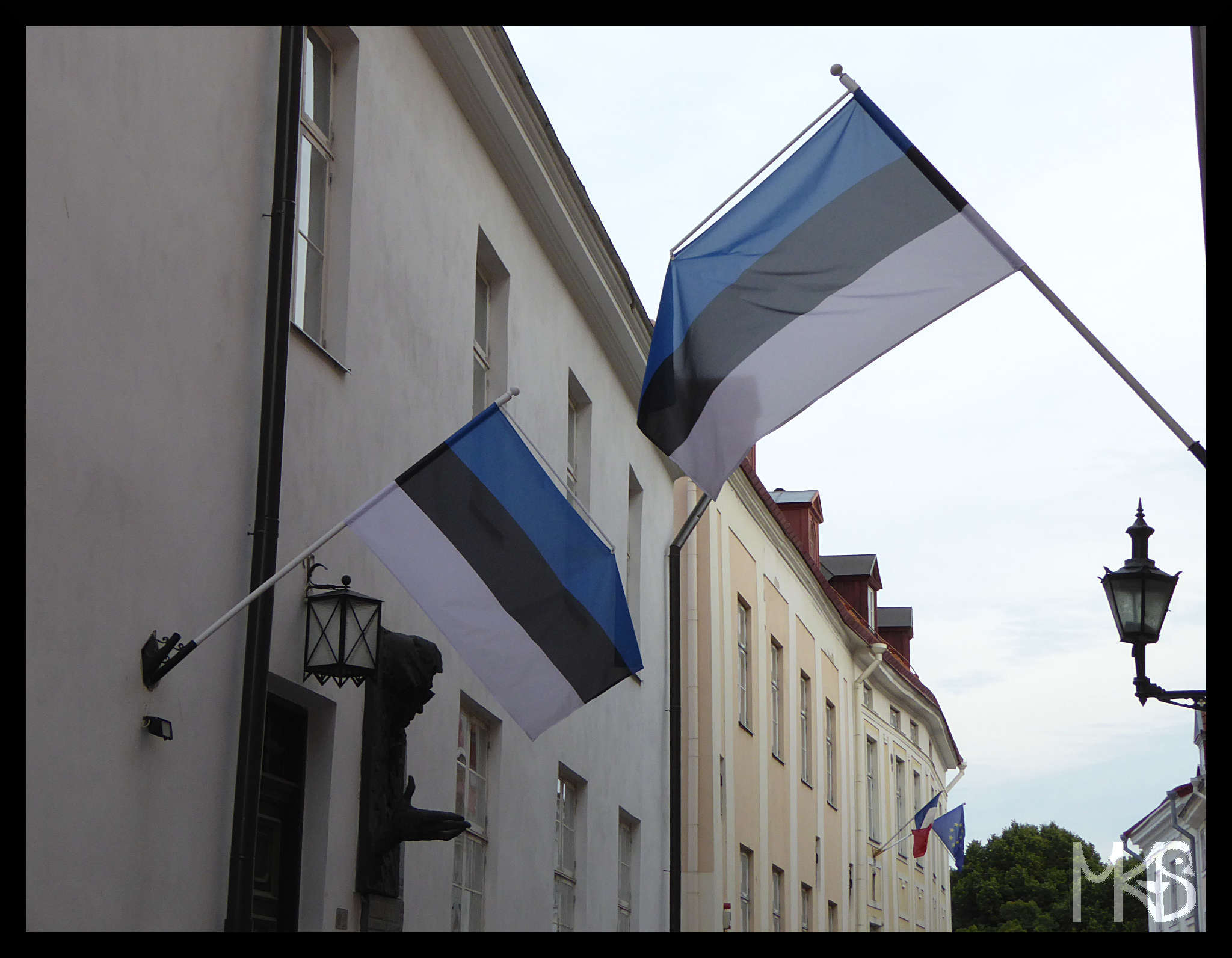 The national flag of Estonia consists of 3 horizontal bands; from the top: blue, black and white.
One of the interpretations says that blue represents blue sky and sea, black is for soil and white symbolize hard work and bright future.
When I think about Estonia, I have in my mind a story about its flag… In the 1992 Summer Olympics in Barcelona, Erika Salumäe won for Estonia a gold medal in track cycling. It was shortly after Estonia become an independent country so it can be understandable that Estonian flag was hung by mistake upside-down…
__________________________________________________________
Flaga Estonii składa się z trzech poziomych pasów; od góry: niebieski, czarny i biały.
Różnie można interpretować te kolory, jedna z wersji mówi, że kolor niebieski reprezentuje niebo i morze, czarny – ziemię, a biały – ciężką pracę i świetlaną przyszłość.
Estońska flaga przychodzi mi na myśl gdy słyszę coś na temat Estonii. Może to dziwne skojarzenie, ale usłyszałam kiedyś historię, która mocno utkwiła mi w pamięci. W 1992 roku, w Barcelonie, odbywały się Letnie Igrzyska Olimpijskie i Erika Salumäe zdobyła dla Estonii złoty medal w kolarstwie torowym. Miało to miejsce zaledwie rok po uzyskaniu niepodległości przez Estonię stąd można wybaczyć organizatorom, że błędnie powiesili flagę Estonii do góry nogami…