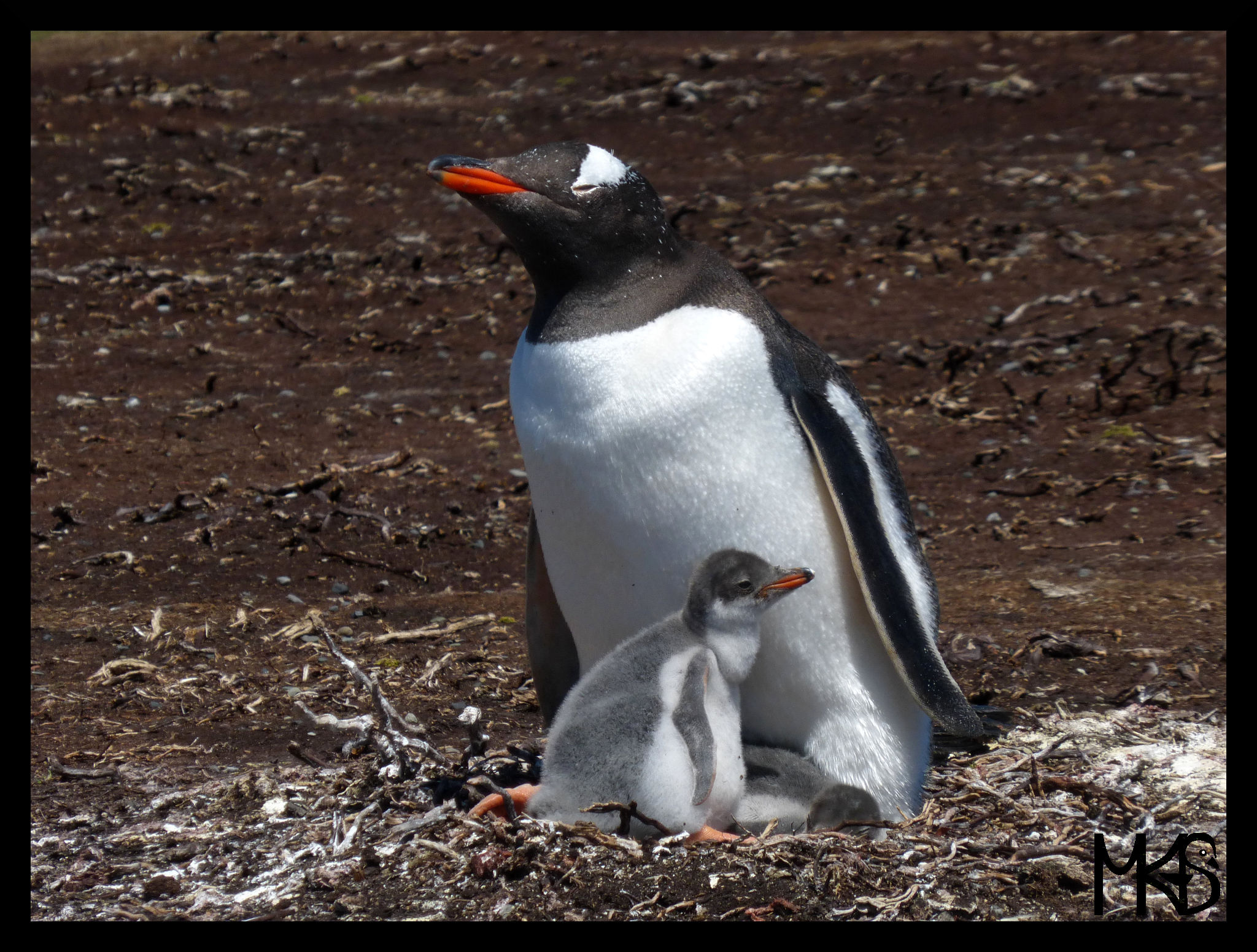 Kings have only 1 chick. Gentoo, rockhoppers and Magellanic can have two chicks. Some time ago on the Falklands, people collected and ate gentoo eggs – both nowadays still possible if you have been granted a special permission. But it's not allowed to take any egg! Apparently, the first egg of a gentoo is slightly smaller, and a chick from this egg may be weaker. When you take away this first small egg just after it was laid, the penguin may lay another egg, and as a result they have two eggs of the same size. If you are curios, I heard that penguin's eggs taste like other eggs, they are not fishy.
________________________________________________________________
Pingwin królewski składa tylko 1 jajko, a pingwin skalny, magellański i białobrewy mogą złożyć 2 jajka i wychować dwa pisklaki. Jakiś czas temu na Falklandach, ludzie jedli jajka pingwina białobrewego. Obecnie jest to możliwe gdy uzyska się specjalne pozwolenie. Ale jest pewien haczyk. Nie można zabrać jakiegokolwiek jajka, a tylko pierwsze złożone. Pierwsze jajko jest podobno mniejsze, więc pisklak z tego jajka może być słabszy. Poza tym, gdy zabierze się pierwsze jajko tuż po tym jak zostało złożone to pingwin złoży kolejne i będzie miał 2 jajka tej samej wielkości, i jak wszystko się uda – 2 silne pisklaki. A jako ciekawostka, słyszałam że pingwinie jajka smakują "normalnie", nie mają rybnego posmaku.