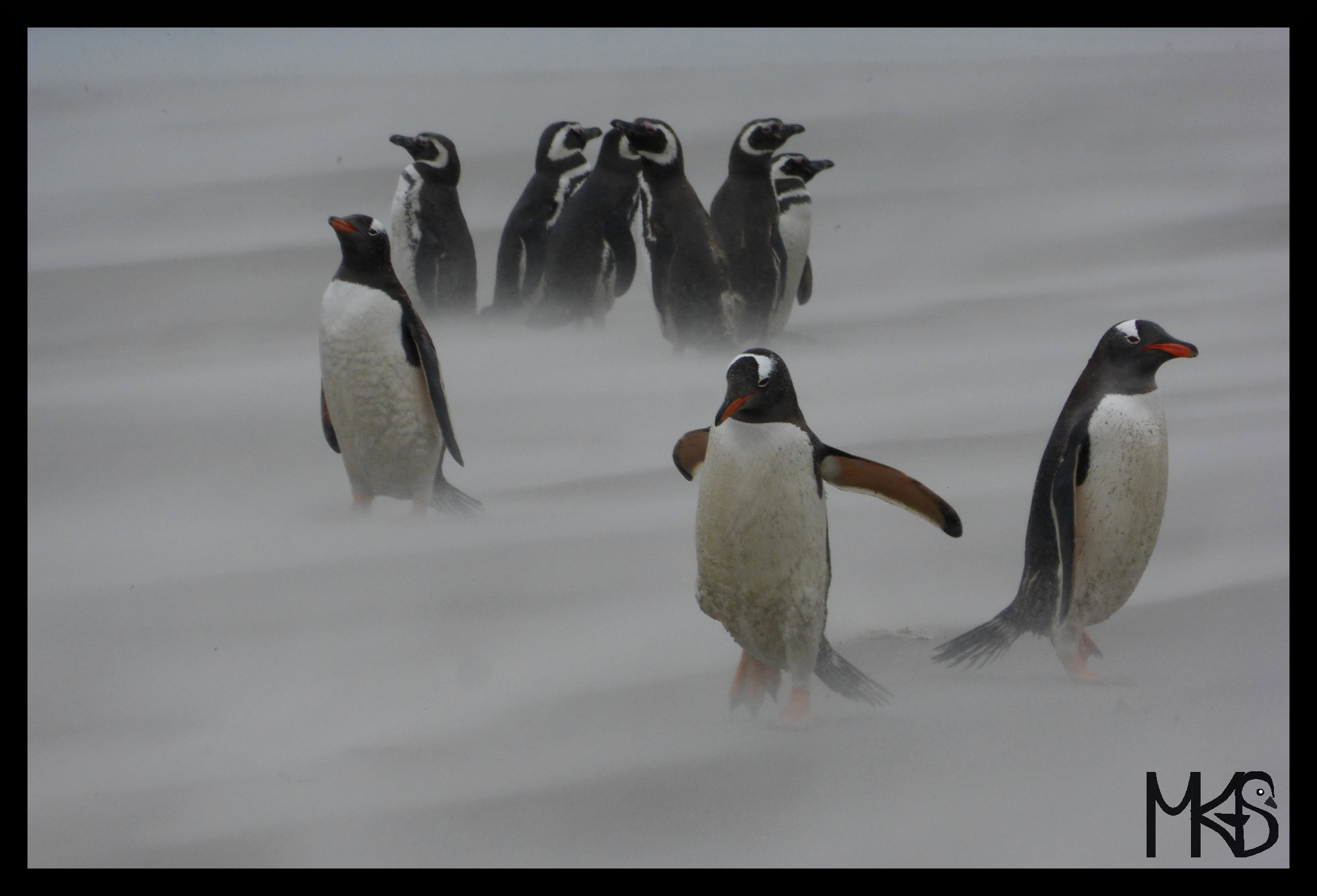 Why do so cute animals live in such a cold and windy place?
My first day on the Falkland was lovely, sunny, warm, people were wearing T-shirts. I got the impression it's a normal weather there. Well,… everyone is sometimes naive. 😉 Summer can be also extremely cold, windy and rainy. Sometimes, I was wearing many layers of underwear, sweaters, wind-stopper, and waterproof clothes, and still freezing and missing a bit of sunshine.
________________________________________________________________
Dlaczego takie urocze zwierzaki zamieszkują tak zimne i wietrzne miejsca?
Mój pierwszy dzień na Falklandach był przepiękny, ciepło, słonecznie, ludzie ubrani w koszulki z krótkim rękawkiem. Przeszło mi przez myśl, że to normalna pogoda w tym okresie. Cóż mogę powiedzieć, każdy jest czasem naiwny… W niektóre dni było tak zimno, że mimo długiej listy ubrań które miałam na sobie, ciągle czułam przeszywający chłód i tęskniłam za odrobiną słoneczka.