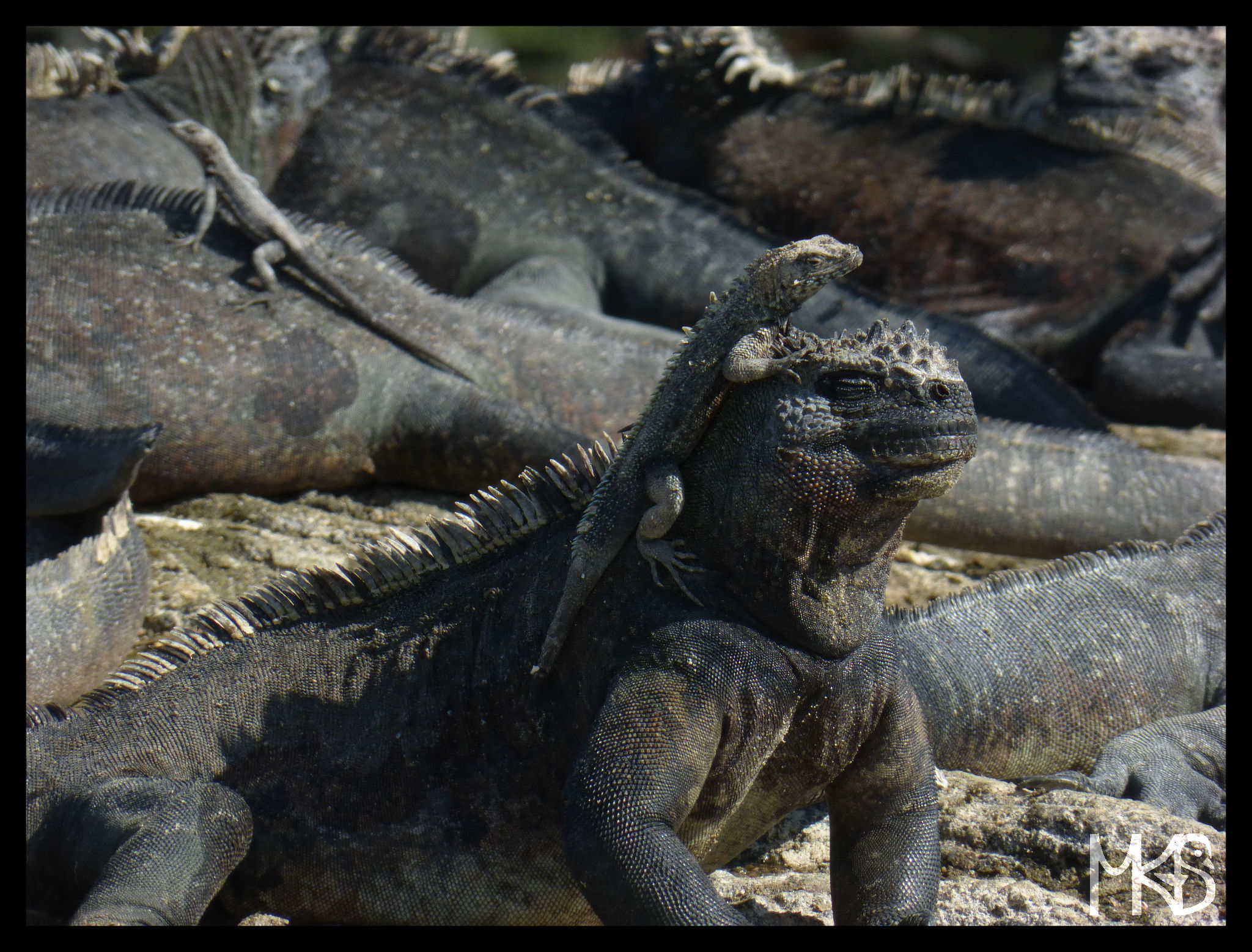 In this picture you can see a lizard sitting on a head of marine iguana. Doesn't it look funny? When I saw for the first time iguana with a lizard on its head I was taking many pictures. Then, a few steps further, there was another iguana with lizard, and another, and another… Even in this picture, in the background, you can see a lizard sitting on iguana's tail.
Just look carefully not to miss anything on your way, and enjoy everything you see. 🙂
________________________________________________________________
Dzisiejsze zdjęcie przedstawia małą jaszczurkę siedzącą na głowie legwana morskiego. Czy nie wygląda to zabawnie? Gdy zobaczyłam taką scenę po raz pierwszy, mój aparat fotograficzny nie przestawał robić zdjęć. 😉 Kilka kroków dalej spotkaliśmy kolejną jaszczurkę na głowie legwana, i kolejną. Nawet na zdjęciu, na drugim planie widać jaszczurkę siedzącą na ogonie legwana.
Na wyspach Galapagos warto się rozglądać dookoła cały czas aby niczego nie przegapić. I właściwie każdy widok będzie zachwycający.