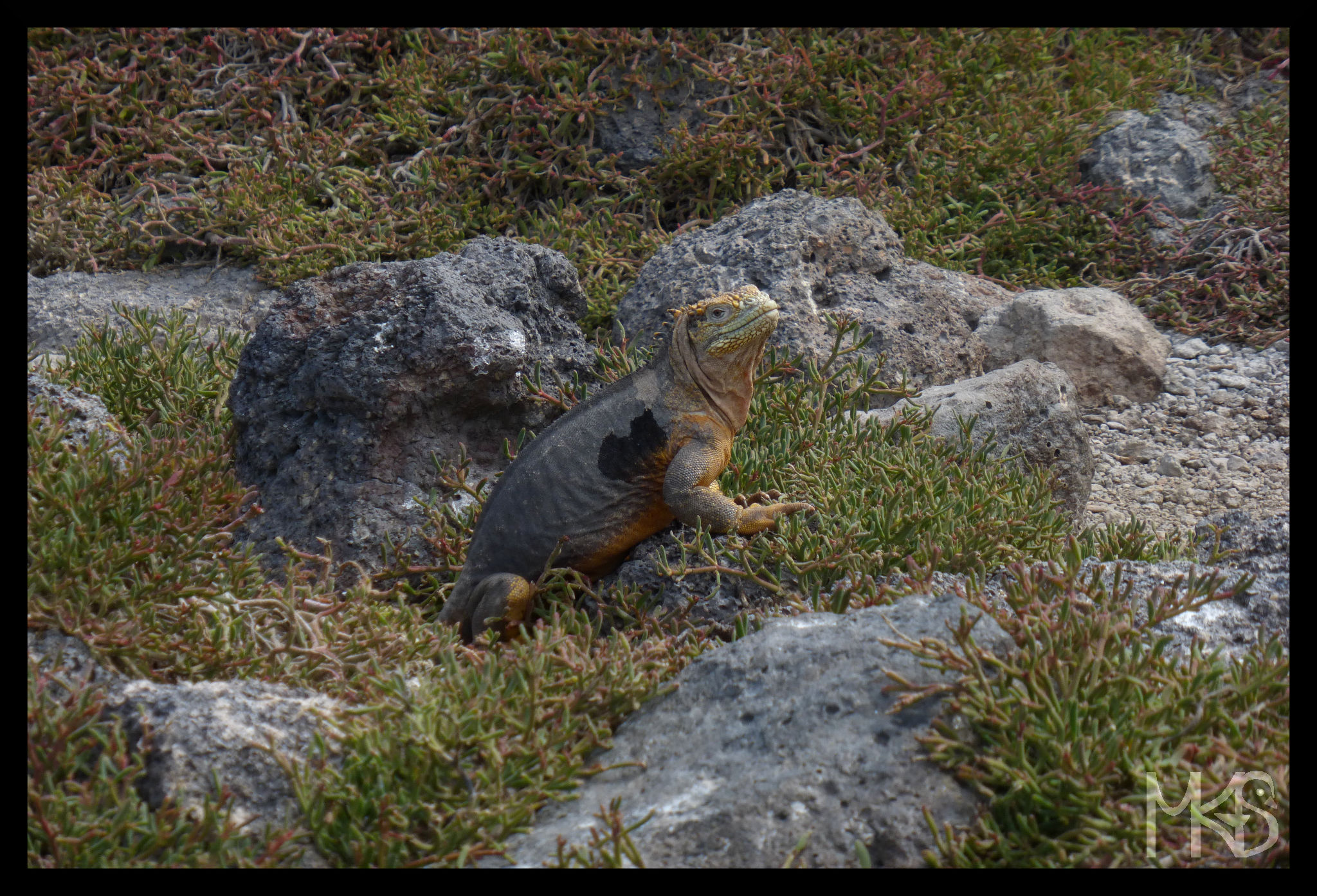 The Galapagos land iguana is one of many endemic Galapagos species and can be seen on a few islands. We had a chance to observe while it was eating a cactus. Maybe nothing special, but I still remember how the iguana was holding that cactus in its "human-like" hands.
________________________________________________________________
Legwan galapagoski (czy też legwan lądowy) jest jednym z wielu endemicznych gatunków na wyspach Galapagos, czyli można go spotkać tylko tam. Mieliśmy okazję podglądać tego dużego, kolorowego jaszczura jak zajadał się owocem kaktusa. Niby nic specjalnego, każdy musi coś jeść, ale utkwiło mi w pamięci jak trzymał owoc w swoich "paluszkach", które całkiem przypominają ludzką dłoń.