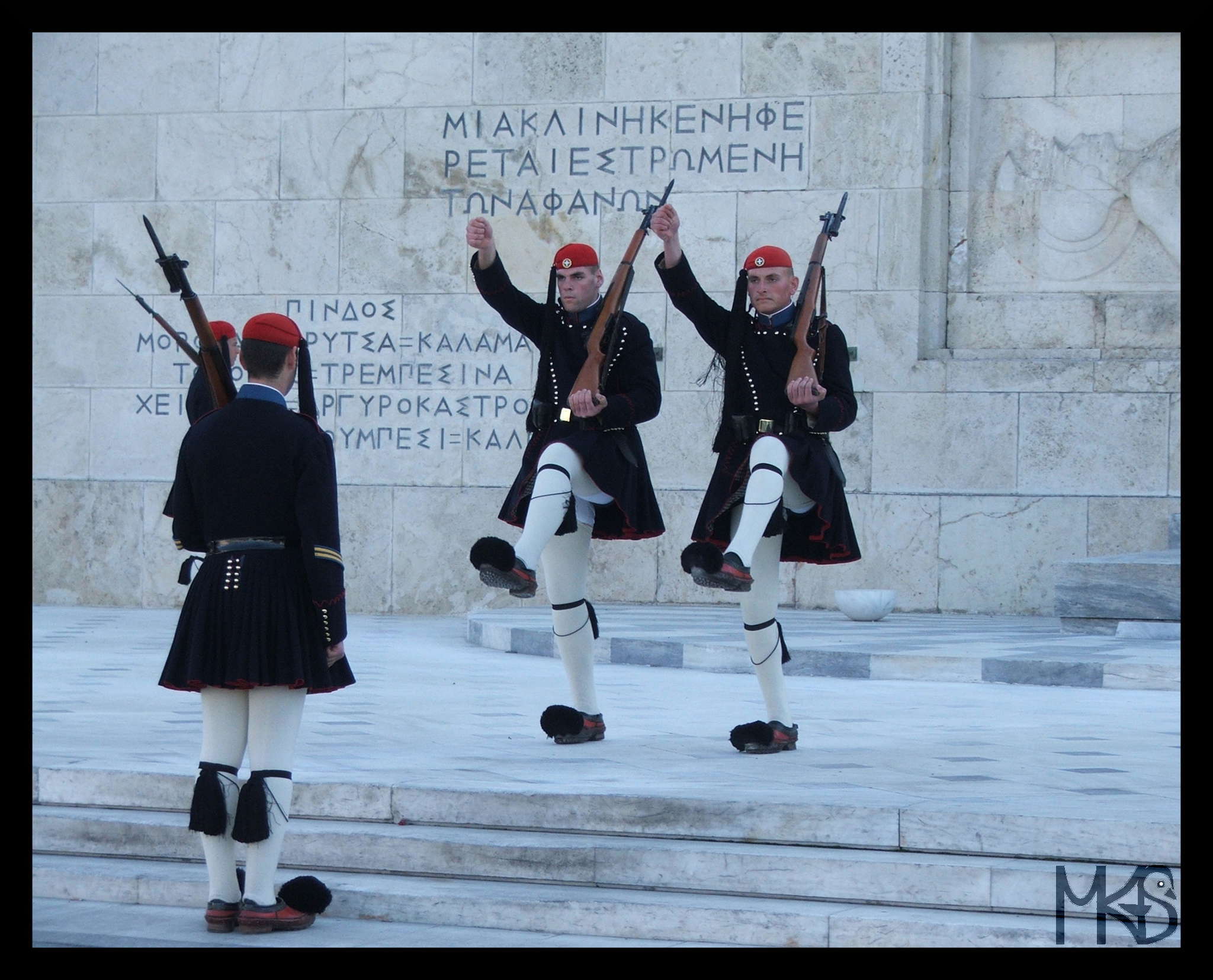 Athens, the Greek capital, is probably one of the oldest cities in the world.
Obviously, tourists will find amazing ruins in Athens, but also more modern buildings and attractions.
One of a must see is a changing of the guards in front of the Tomb of the Unknown Soldier at Syntagma Square; look at these shoes (winter outfit in my picture)!