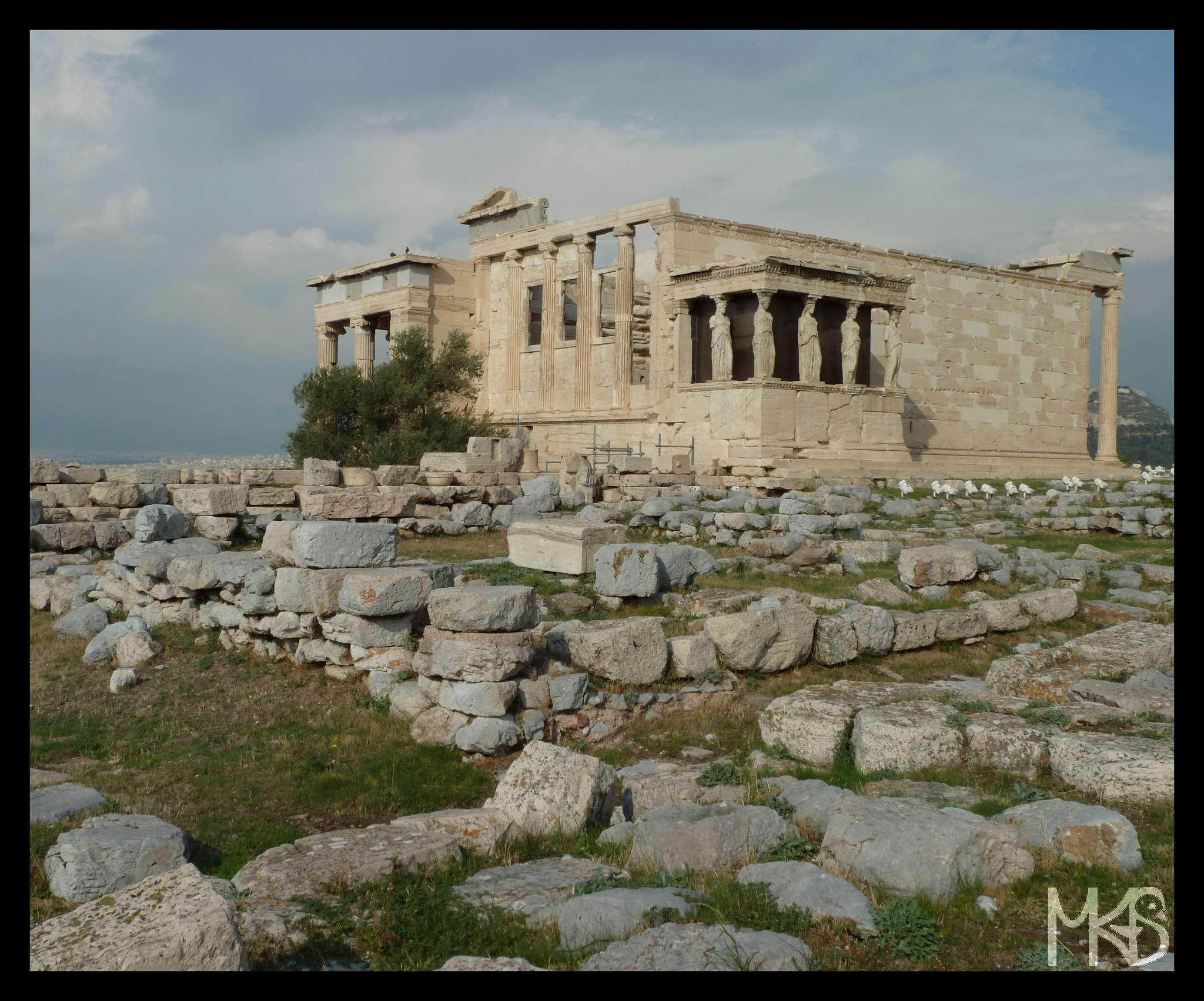 The Acropolis is probably the best known ancient site in Athens. It's a great place, lovely located in one of the hills. The Acropolis of Athens is a UNESCO World Heritage Site.
You find there several ancient buildings or ruins, i.e., the Parthenon or my favorite – the Erechtheum – seen in today's picture.
There are actually many acropoleis in Greece, but the one in Athens is the most famous.
I'm a big fan of ancient culture and love to visit all of the sites with ruins; so I'll say that visit to the Acropolis of Athens is not completed without going to the Acropolis Museum. It's a large and wonderful museum, with lots of the findings of the archaeological site of the Acropolis of Athens.