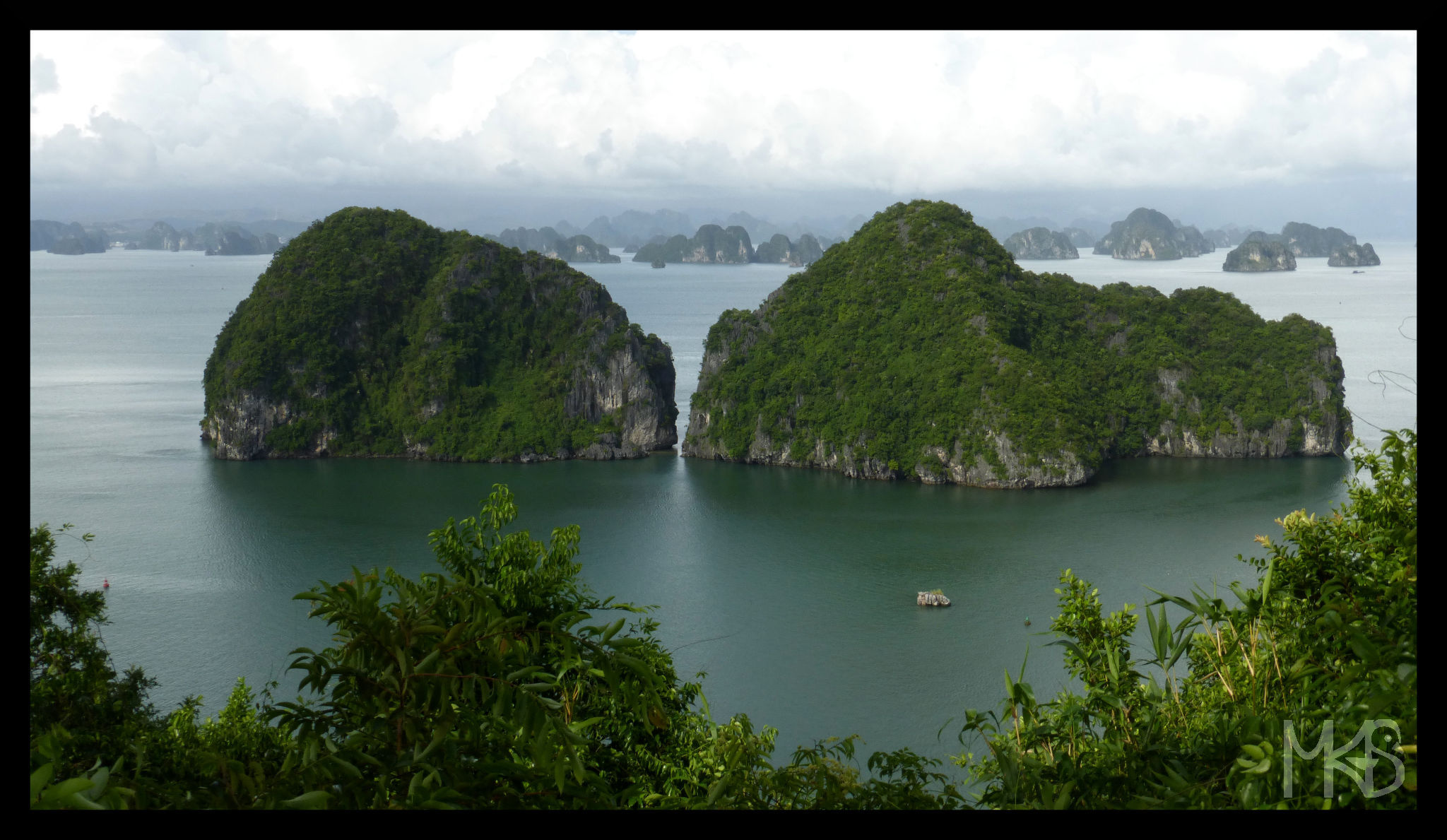 The Halong Bay (or Ha Long Bay) archipelago consists of almost 2,000 islands.
It reminds me a bit south Thailand, but Halong Bay is much more beautiful and less crowded. If you think that it's already too touristic, you can visit neighboring Lan Ha Bay that is apparently as spectacular as Halong Bay, but less busy.
To enjoy the Halong Bay, I can recommend to take 2 days trip on a small boat. Then you have a chance to explore without crowds some beautiful sites of the Bay (e.g., Ti Top Island), as well as observe sunrise or sunset. During my trip we also could try to catch squids, however nobody managed to succeed (I didn't try 😉 ). 🙂
__________________________________________________________
Na zatokę Halong składa się około 2000 wysp (z reguły małych, uroczych wysepek).
Jeżeli byliście w Tajlandii, może widok zatoki Halong skojarzy Wam się trochę z południem Tajlandii? Ja miałam takie skojarzenia, jednak "wietnamska wersja" jest zdecydowanie piękniejsza i mniej zatłoczona!
Zatoka Halong jest bardzo popularna wśród turystów, jednak ja nie odczułam "osaczenia". Bardziej wymagający turyści mogą wybrać się do pobliskiej zatoki Lan Ha, która jest podobno równie piękna, a mniej popularna.
Aby zwiedzić zatokę Halong wybrałam dość typowy sposób – dwudniowy rejs; i taką opcję bardzo polecam. Łódka była mała, więc wszystko przebiegało sprawnie i sympatycznie. A dwa dni dają możliwość odwiedzenia kilku perełek w zatoce (np. wyspę Ti Top) oraz obserwowania zachodu i wschodu słońca. Mogliśmy też łowić kałamarnice, jednak nikomu się nie udało żadnej złapać (ja nie próbowałam).