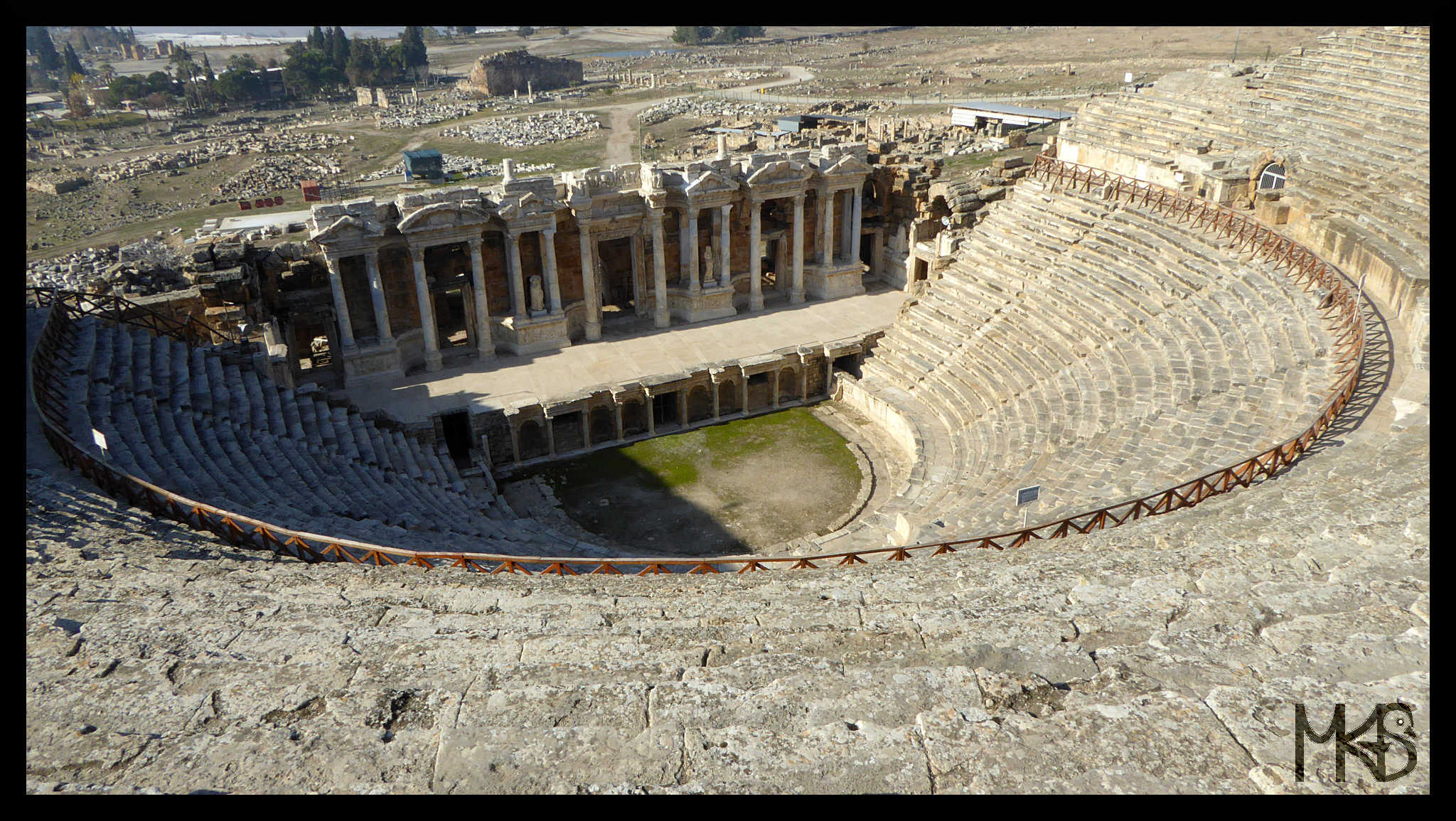 Hierapolis is located together with Pamukkale and both are a UNESCO World Heritage Site.
I have the impression that people mostly hear about Pamukkale, and not at all about Hierapolis, but this ancient city located exactly on the plateau of the hot springs (so Hierapolis was an antique spa). When visiting Pamukkale, it's almost like a sin to not include the ruins of Hierapolis. And actually Hierapolis is a huge site, and there is lots to see!
I was impressed by different excavation site, but the most by Hierapolis' theatre (today's picture). Maybe it's because I really love ancient theaters and amphitheaters. Or maybe, because you can nearly feel and touch centuries of history.
It definitely looks very impressive!
__________________________________________________________
Hierapolis jest usytuowany razem z Pamukkale, i oba miejsca znajdują się na Liście Światowego Dziedzictwa UNESCO. Mam jednak wrażenie, że większość osób chce tylko zobaczyć Pamukkale, i często nawet nie wiedzą o Hierapolis, a szkoda, bo te miejsca są ściśle ze sobą powiązane.
Hierapolis to wielkie starożytne miasto, które zostało zbudowane na terenie Pamukkale. Cały teren jest dość rozległy, jednak warto dotrzeć do wielu zakątków, ponieważ potrafią zaskoczyć. Mi osobiście najbardziej się spodobał teatr (dzisiejsze zdjęcie). W ostatnich latach został on odrestaurowany i obecnie wygląda naprawdę imponująco!