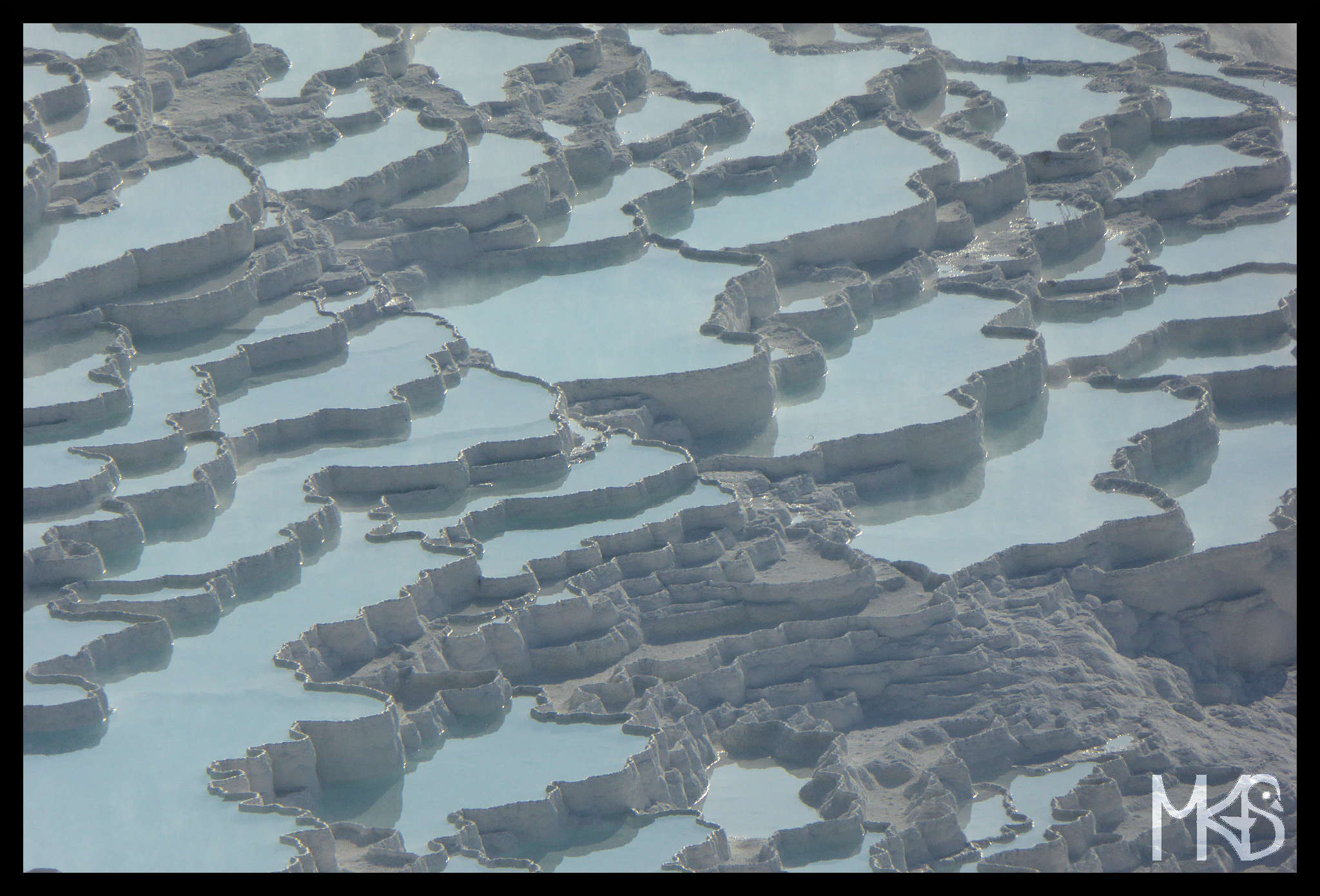 Today, you see Pamukkale terraces filled with water, and this is a path you can walk barefoot uphill or downhill.
Have you heard, there is also Red Pamukkale? Just a few kilometers away from Pamukkale you'll find a town called Karahayit and there is so-called Red Pamukkale. It's much smaller and may be not so impressive as a "real" Pamukkale, but it's worthy a visit, especially since it's very nearby! Like its name indicates, it is reddish by color, so rather think of the Yellowstone's geysers than of "hot" snow looking like fields. 😉
__________________________________________________________
Na dzisiejszym zdjęciu widzicie tarasy Pamukkale wypełnione wodą, po których można na boso spacerować.
I jeszcze jedna ciekawostka. Czy słyszeliście o Czerwonym Pamukkale? Dosłownie kilka kilometrów od Pamukkale, znajduje się miejscowość Karahayit, która jest nazywana Czerwonym Pamukkale, choć bardziej przypomina rdzawo-pomarańczowy kolor. Miejsce to nie jest, aż tak imponujące jak "prawdziwe" Pamukkale i jest też znacznie mniejsze. Jednak chociażby z racji, że znajduje się tak blisko, warto się tam wybrać!