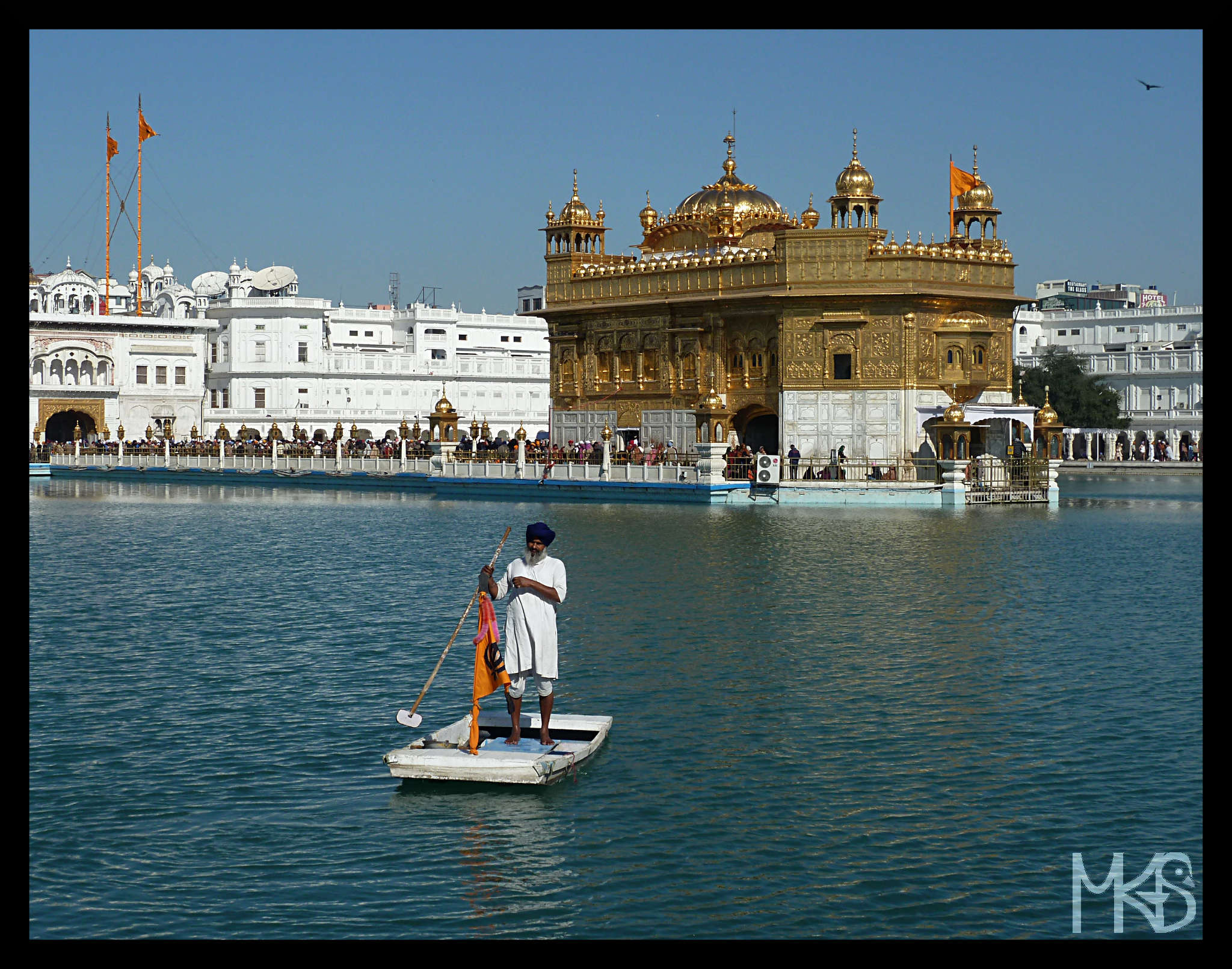 Amritsar is a city in north India, nearby the border with Pakistan.
Amritsar is located about 450 km from Delhi, however, after traveling by train, I had the impression it's much farther. 😉
Why to go to Amritsar? – Mostly, to visit the Golden Temple (Harmandir Sahib) seen in today's picture, that is a very important Sikh shrine.