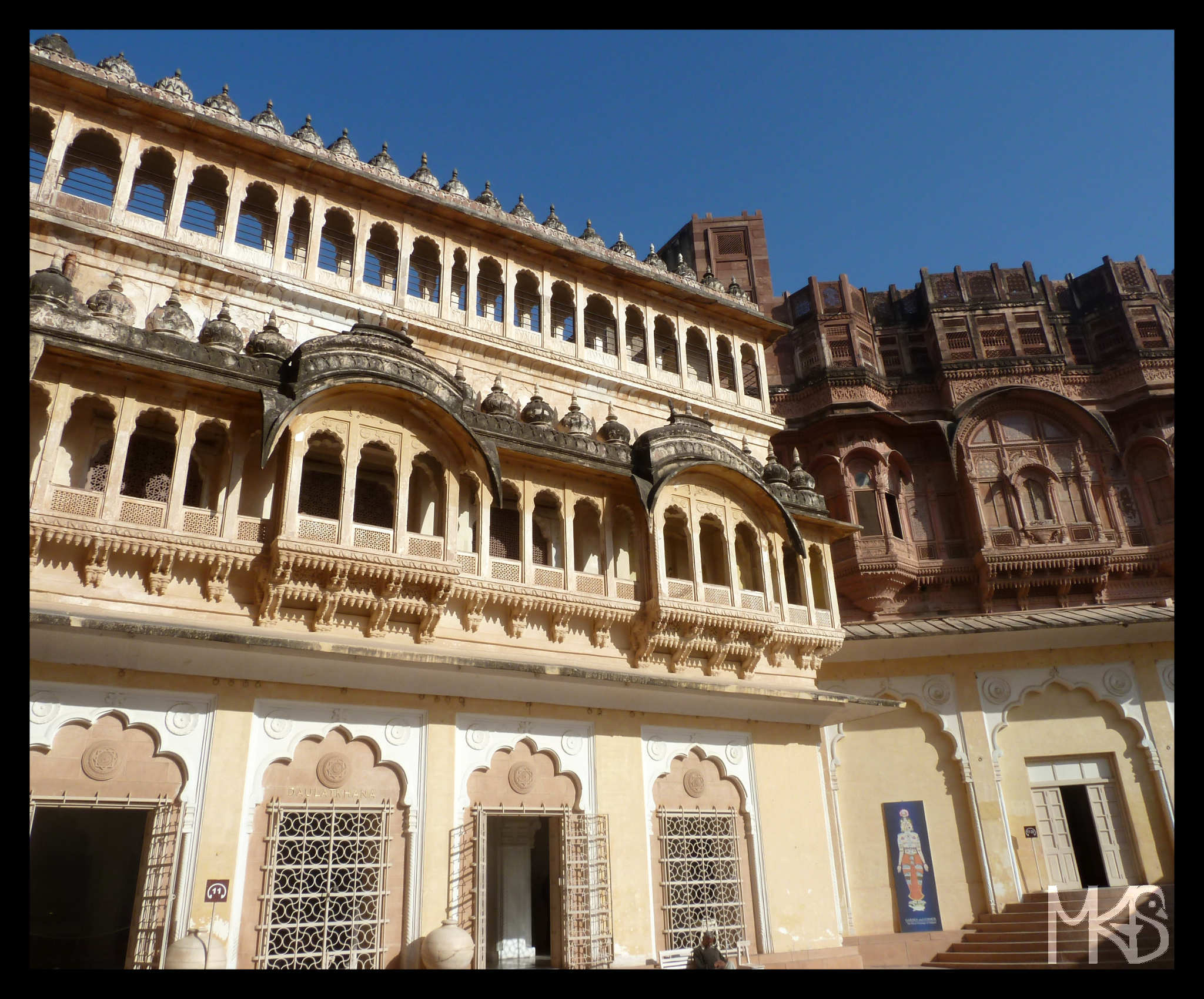 Jodhpur is a city located 600 km from New Delhi.
Jodhpur and Jaipur are in the same Indian state – Rajasthan, but the distance between them is over 300 km.
Jodhpur is quite popular among tourists.
You'll find there many palaces, forts and temples.
My favorite attractions of Jodhpur are:
-Mehrangarh Fort – large and beautiful fort from approx. 1460 year (today's picture)
and
-Jaswant Thada – a mausoleum (shown on 4th of May).