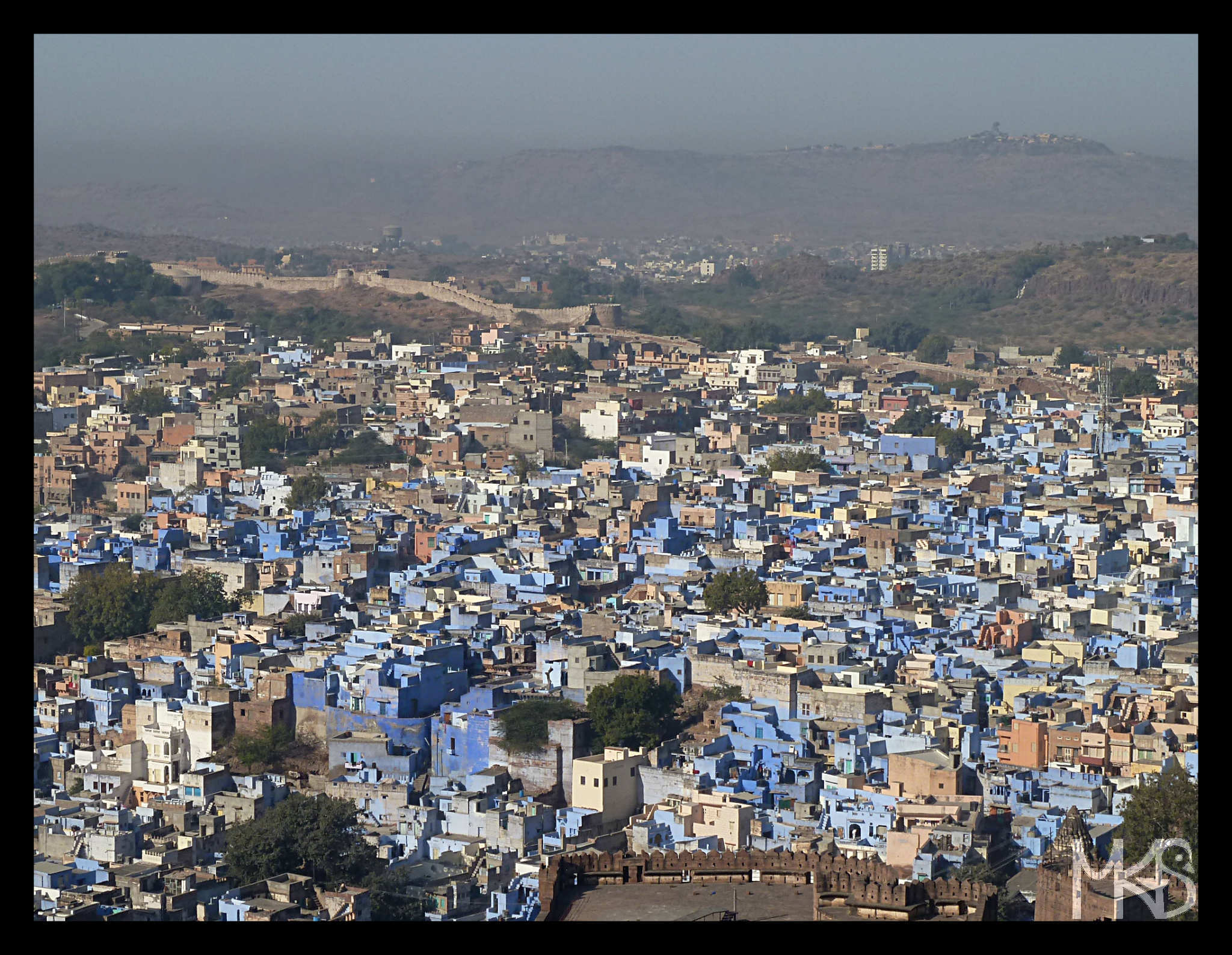 Before visiting India, the names Jaipur and Jodhpur sounded to me quite alike. Moreover, these two cities are located in the same state (Rajasthan) and both have "colorful" nick names.
Jaipur is called Pink City and Jodhpur – Blue City.
Actually, Jodhpur has 2 nick names:
– Sun City – because sun shines there almost everyday
– Blue City – because many houses in the old town have blue color (today's photo).