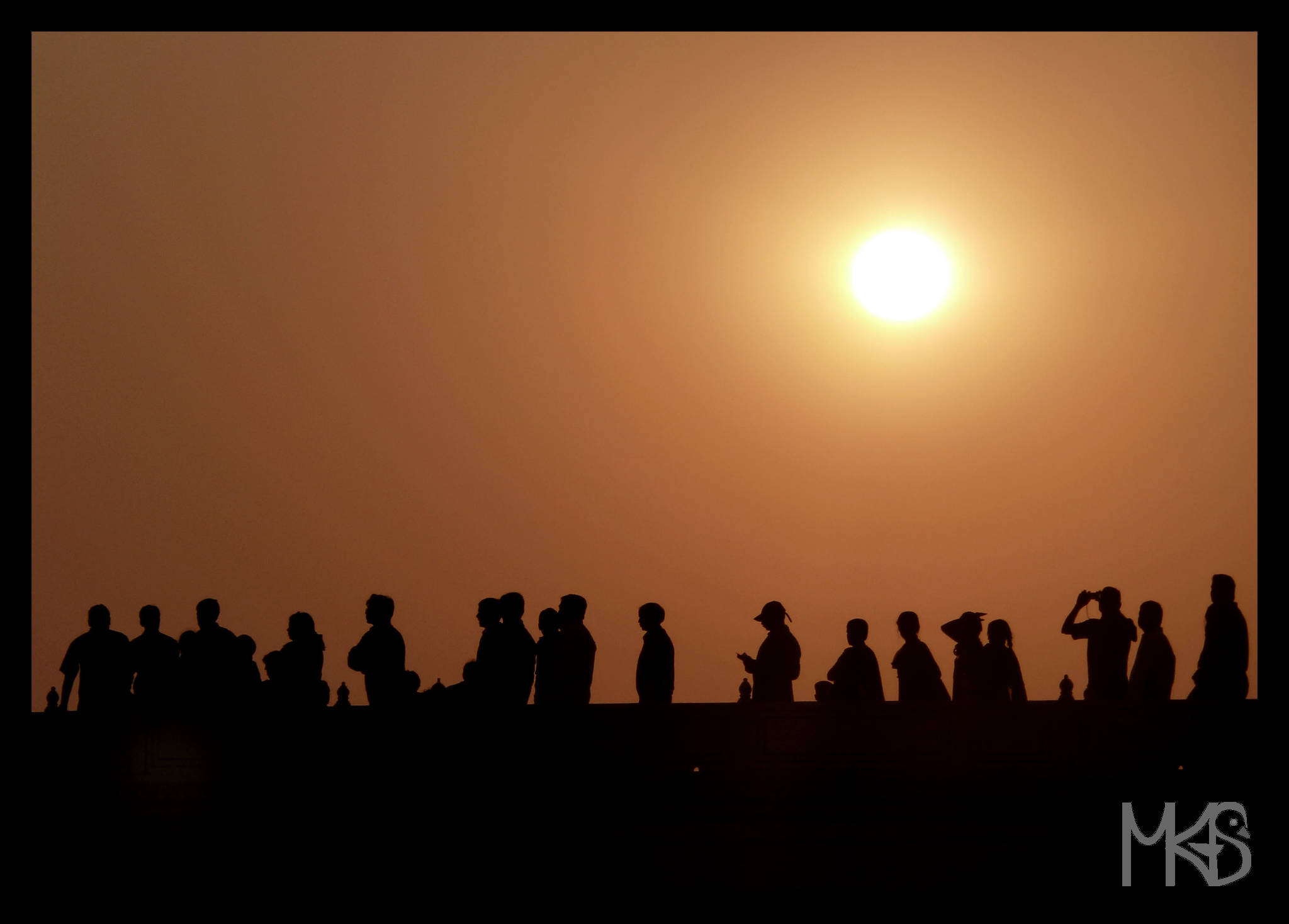 India is officially called as the Republic of India.
It's one of the largest countries and the second-most populous country in the world.
On today's picture, you see a part of the long queue – people waiting to enter famous Taj Mahal. It's one of the biggest touristic attractions of India, so no wonder it's very crowded. But in general, it's a bit difficult to be alone in India (or China).