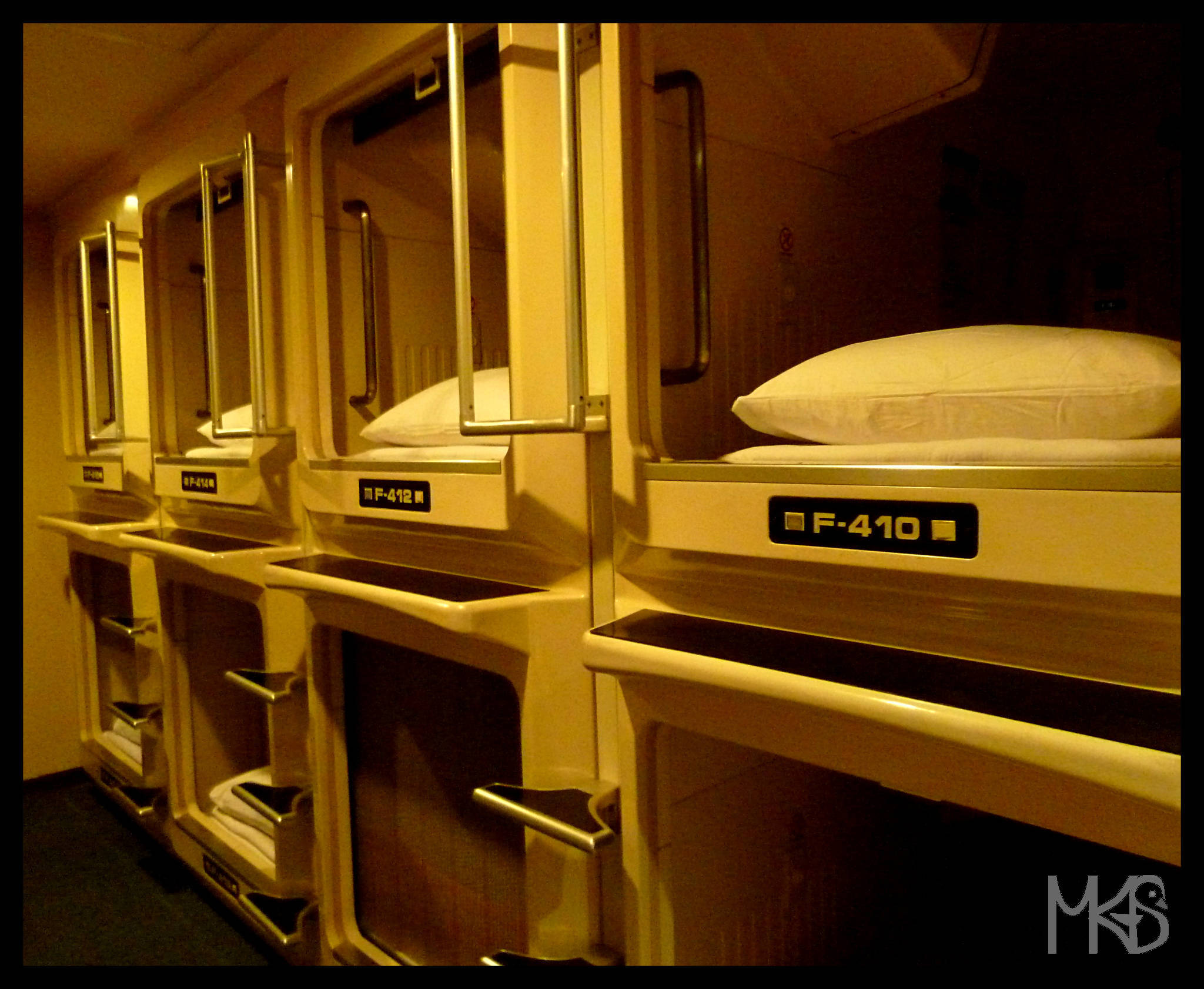 A capsule hotel is a kind of Japanese accommodation where guests stay in a small capsule (like in today's picture).
Does it sound crazy? Maybe a bit…
The idea was to provide a basic and cheap overnight stay for men. These days you'll find capsules for men and separately for women. Each capsule is more or less of the size of bed, but you don't really feel claustrophobic. There are common rooms to relax, lockers for luggage, washrooms or even sauna, swimming pool etc. So they can be "quite" luxurious!
I stayed in a capsule hotel only once, when I was visiting Japan, and I can recommend it as a very unique experience! Try it while being in Japan! 🙂