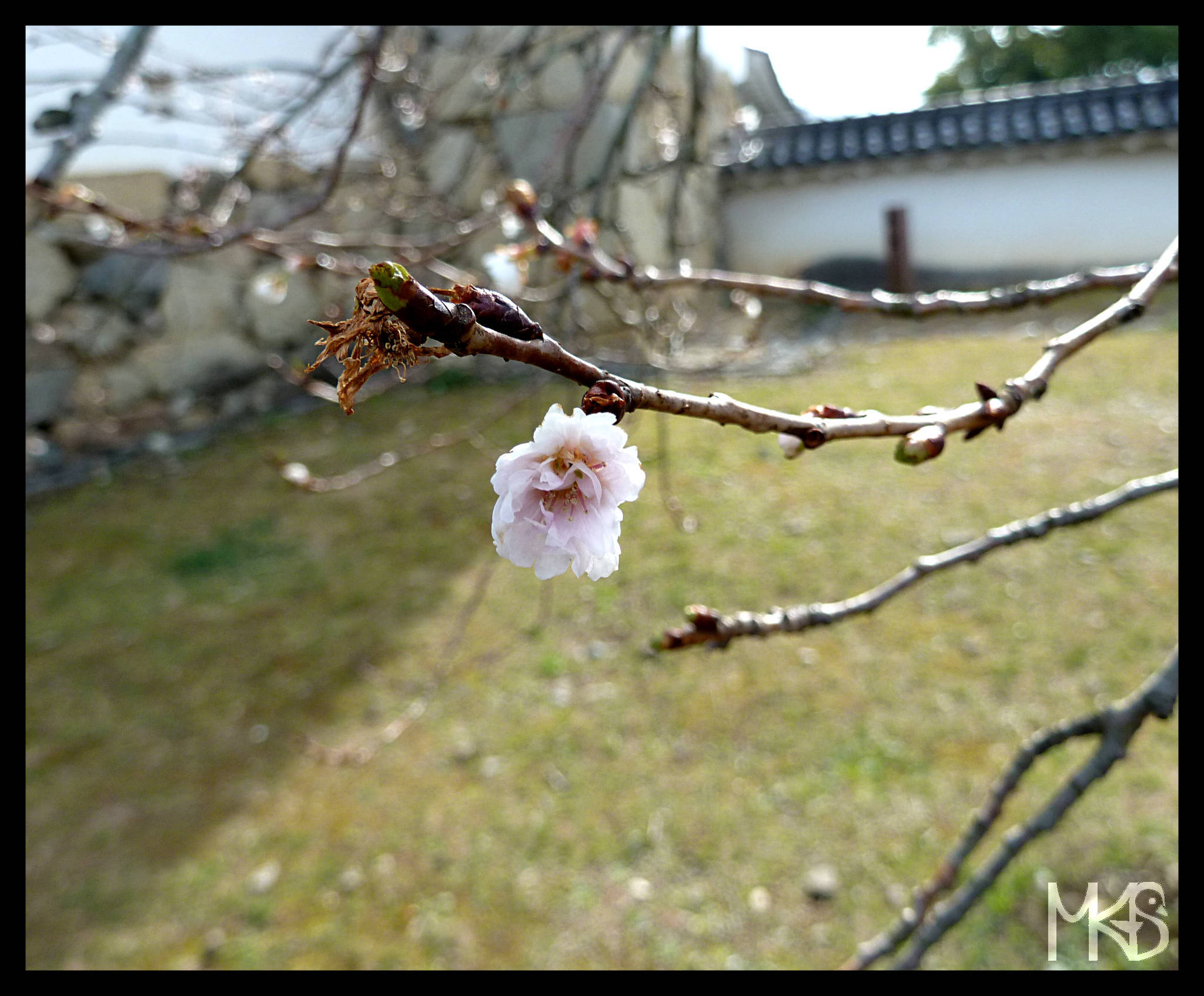 Sakura is the name of a Japanese cherry blossom. Of course, beautiful spring flowers can be seen in many places around the world, but in Japan, watching them, painting, etc., it's part of the culture.
The most spectacular trees you'll see somewhere in March, however, even in December it's possible to spot cherry blossom (depending on the region).
I was visiting Japan in winter and still had a chance to see "a few" flowers in different cities. Today's picture was taken in Himeji, close to the great castle.