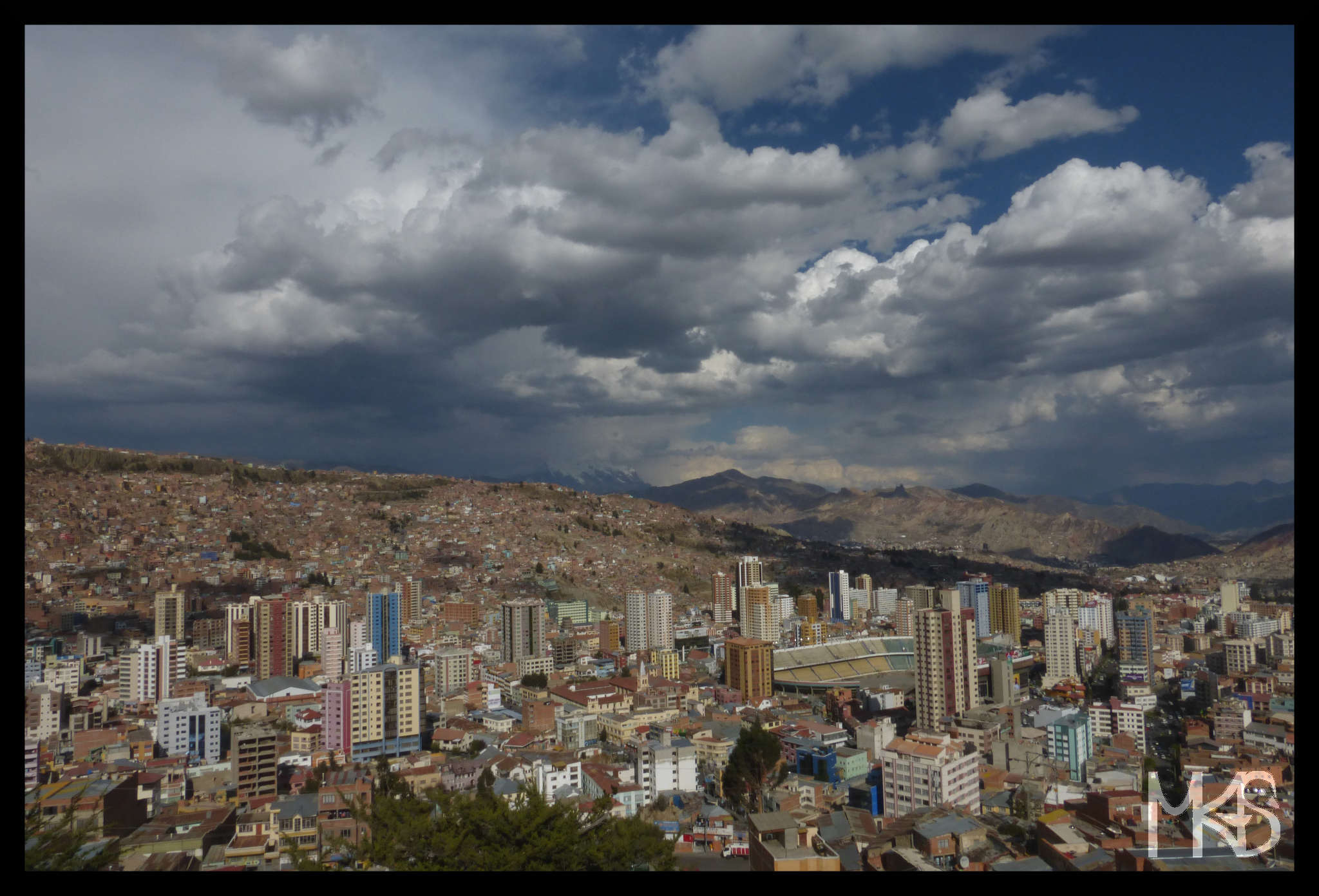 Do you know what's the capital of Bolivia?
No, it's not La Paz. 😉
The largest city is Santa Cruz de la Sierra but Sucre is the constitutional capital.
So why did I think (you also?) that La Paz is the capital of Bolivia?
Well, La Paz is the home of the Bolivian government, so let's say it's "kind of capital", just not an official one. 😉
La Paz is for many an entering point to Bolivia. There are some nice sites in La Paz, so it's not a bad idea to spend there a day or two. 🙂
La Paz is located at an elevation of 3,650 m (11,975 ft) above sea level, so be aware of altitude sickness (acute mountain sickness). I was talking about it while describing my Tibetan experience, so e.g., here you'll more information.
The airport in La Paz is located even higher (4,061 m = 13,325 ft), so it's the highest international airport in the world. 🙂
__________________________________________________________
Wiecie co jest stolicą Boliwii?
Nie, to nie jest La Paz.
Największe miasto Boliwii to Santa Cruz de la Sierra, a Sucre jest konstytucyjną stolicą.
Więc dlaczego wydawało mi się, że to La Paz (czy Wam też?)?
La Paz jest siedzibą rządu i właściwie pełni rolę stolicy, więc myślenie, że to stolica, mimo że niewłaściwe, ma swoje uzasadnienie.
La Paz to pewnie dla wielu miejsce przyjazdu do Boliwii. Znajdziecie tam ciekawe miejsca, więc warto spędzić w La Paz przynajmniej jeden dzień.
La Paz jest położone na 3,650 m n.p.m., więc pamiętajcie o zagrożeniu chorobą wysokościową (wspominałam już o tym przy okazji mojej tybetańskiej przygody). Pamiętajcie, że choroba może zdarzyć się każdemu, więc nie lekceważcie jej pierwszych objawów!
Lotnisko w La Paz jest uznawane za najwyżej położone lotnisko międzynarodowe, aż 4,061 m n.p.m.