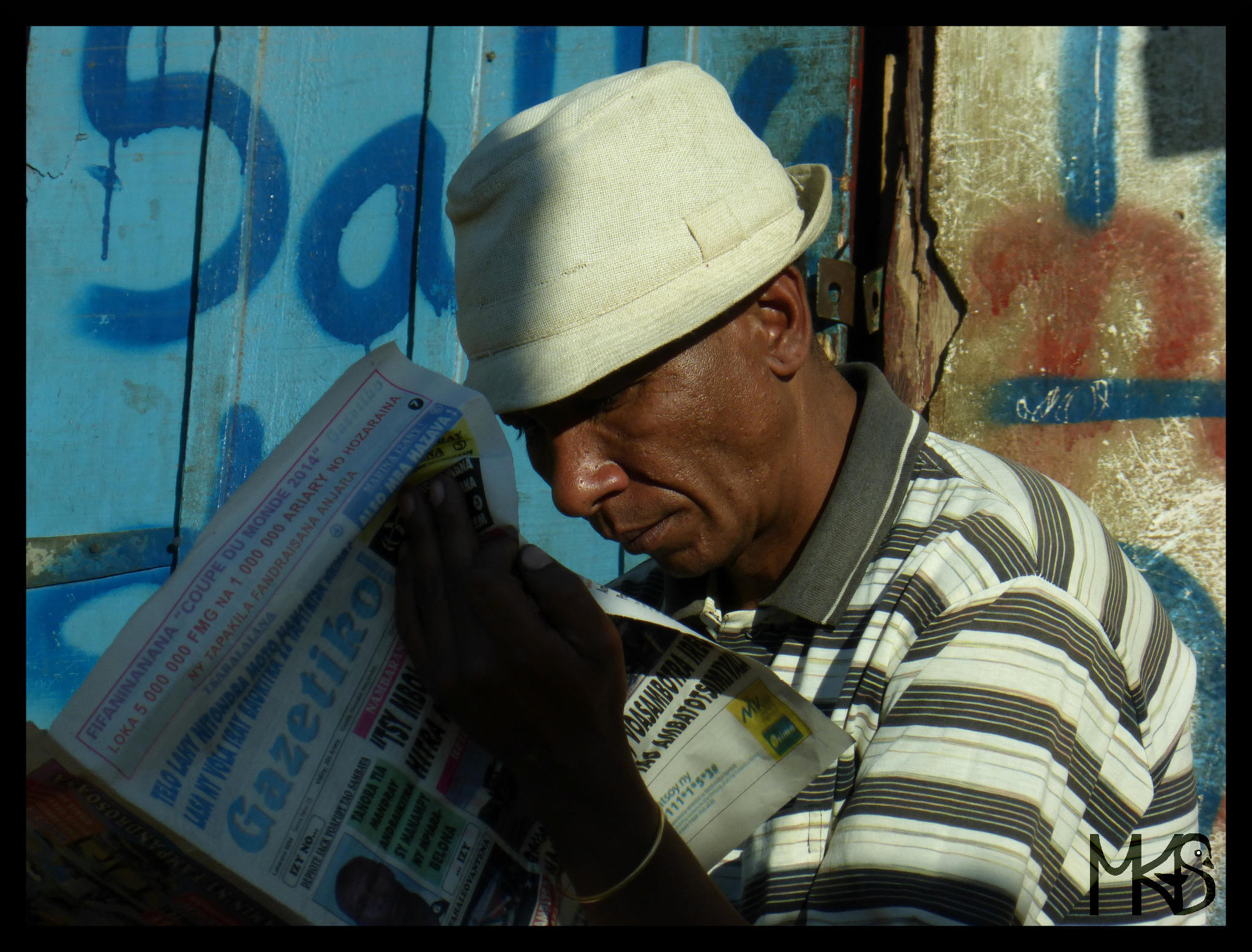 I didn't really find nothing very interesting in Antananarivo, and obviously it's not the reason why people want to visit Madagascar. The only thing that comes to my mind are French bakeries, with delicious food. Madagascar used to be a French colony, so French confectionery and an official language remind of this period.
Because of that, I decided to take some pictures of people or their daily life during our short visit in a city.
p.s. Who doesn't like to check morning news? 😉
__________________________________________________________
Jak już wspomniałam, Antananarywa nie zachwyciła mnie i oczywistą rzeczą jest, że nikt nie jedzie na Madagaskar aby zwiedzać stolicę. 😉 Z pozytywnych rzeczy w Tanie, mogę wymienić piekarnie/cukiernie. Pewnie brzmi to zabawnie biorąc pod uwagę, że jesteśmy w Afryce, jednak Madagaskar był kolonią francuską i to taka słodka pozostałość po tych czasach.
Z tego powodu, nasz krótki pobyt w Antananarywie postanowiłam wykorzystać na fotografowanie ludzi i ich codziennego życia.
p.s. Kto nie lubi czytać porannej gazety (albo internetowej gazety)? 😉