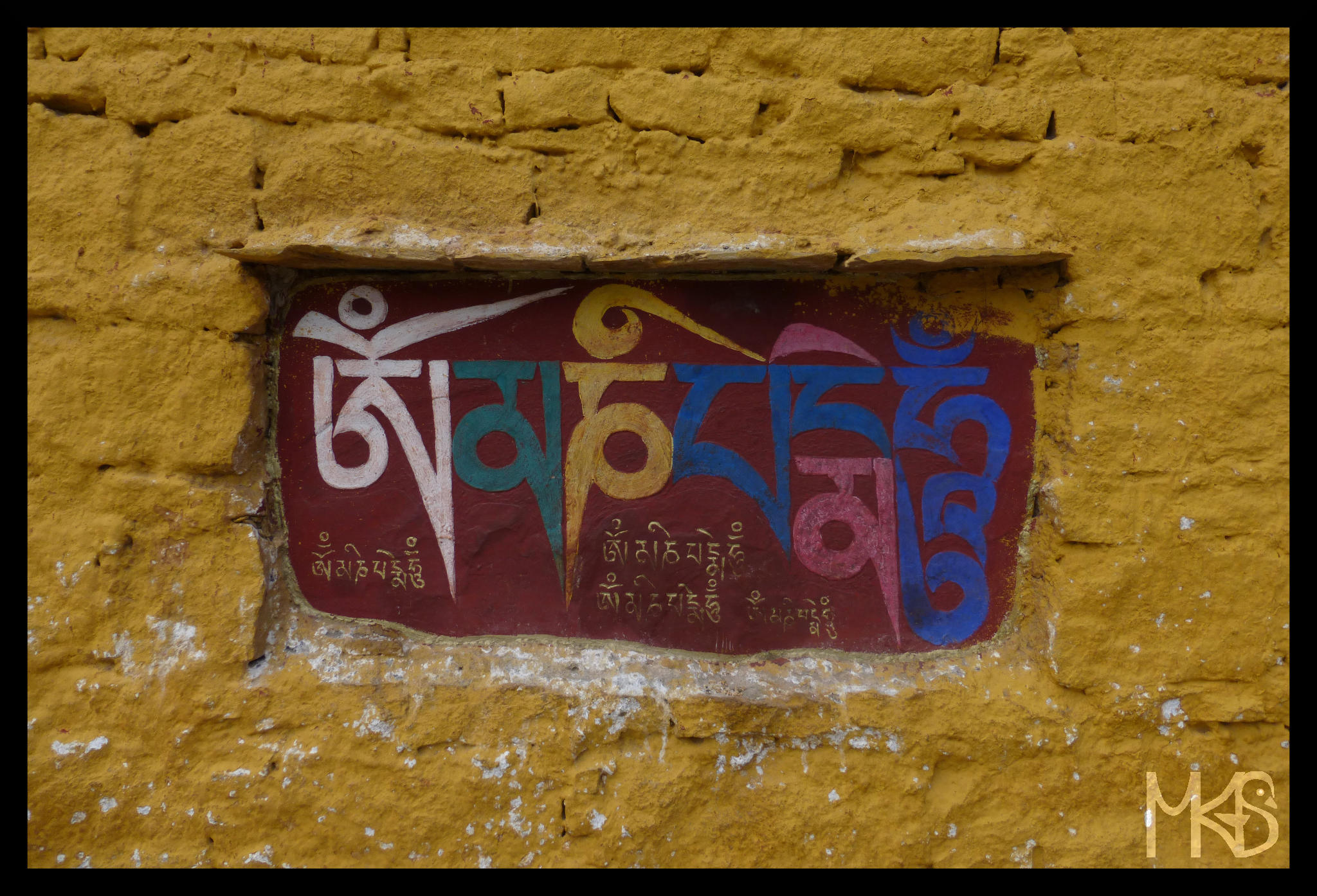 A mantra is a sequence of words or syllables that are chanted, usually repetitively, as part of Buddhist practice. The function of a mantra is understood differently by the several schools of Buddhism, but at its most basic level, the chanting of a mantra is thought to evoke enlightenment. Sometimes mantras are used as a form of meditation.
In many places in Tibet you can see the mantra from the photo, it's Avalokitesvara Mantra (pronounced: Om Mani Padme Hum). All the teachings of the Buddha are contained in this mantra, and "Om Mani Padme Hum" cannot be translated into a simple phrase or a few sentences.
Information taken from The Buddha Center and Dharma Haven.
__________________________________________________________
Mantra to kilka słów albo sylab, które są powtarzane/śpiewane jako element praktyku duchowej w buddyzmie. Śpiewanie mantry pomaga w medytacji czy osiągnięciu stanu oświecenia.
W wielu miejscach w Tybecie zobaczycie taką mantrę jak na zdjęciu, którą wymawia się "Om Mani Padme Hum". Zawiera w sobie nauczanie Buddy, jednak nie da jej się prosto przetłumaczyć, nawet jako kilka zdań.
Informacje do postu zaczęrpnęłam z The Buddha Center oraz Dharma Haven.