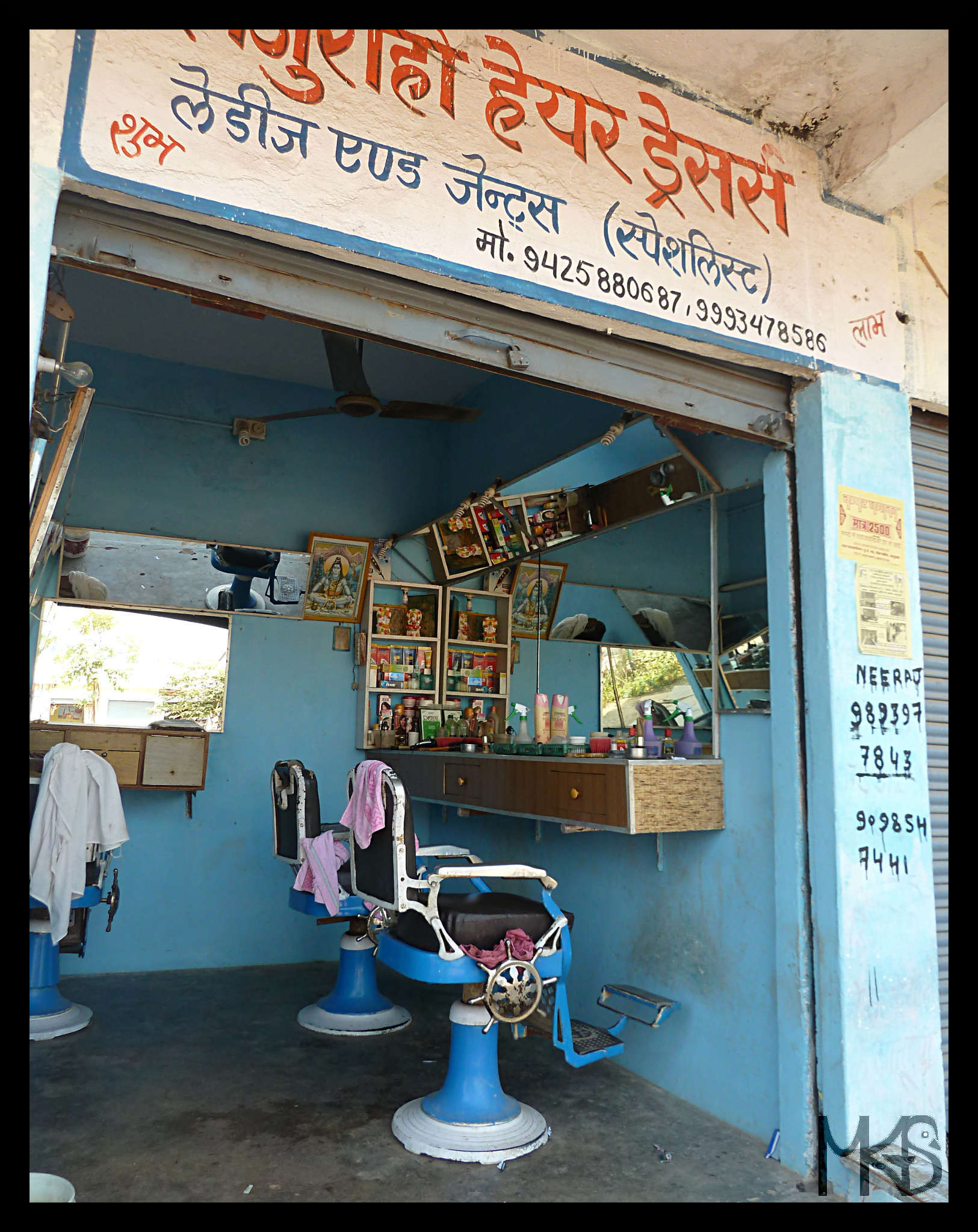 India is a huge country of many faces, with extremely rich as well as extremely poor people.
And it's not difficult to find places in India where you have the impression you're back in time or the time stopped and you're in "x" year (just everyone has a mobile phone 😉 ).
What do you think about today's picture? – It presents not the most modern place (hairdresser)… Would you like to have your haircut done here?