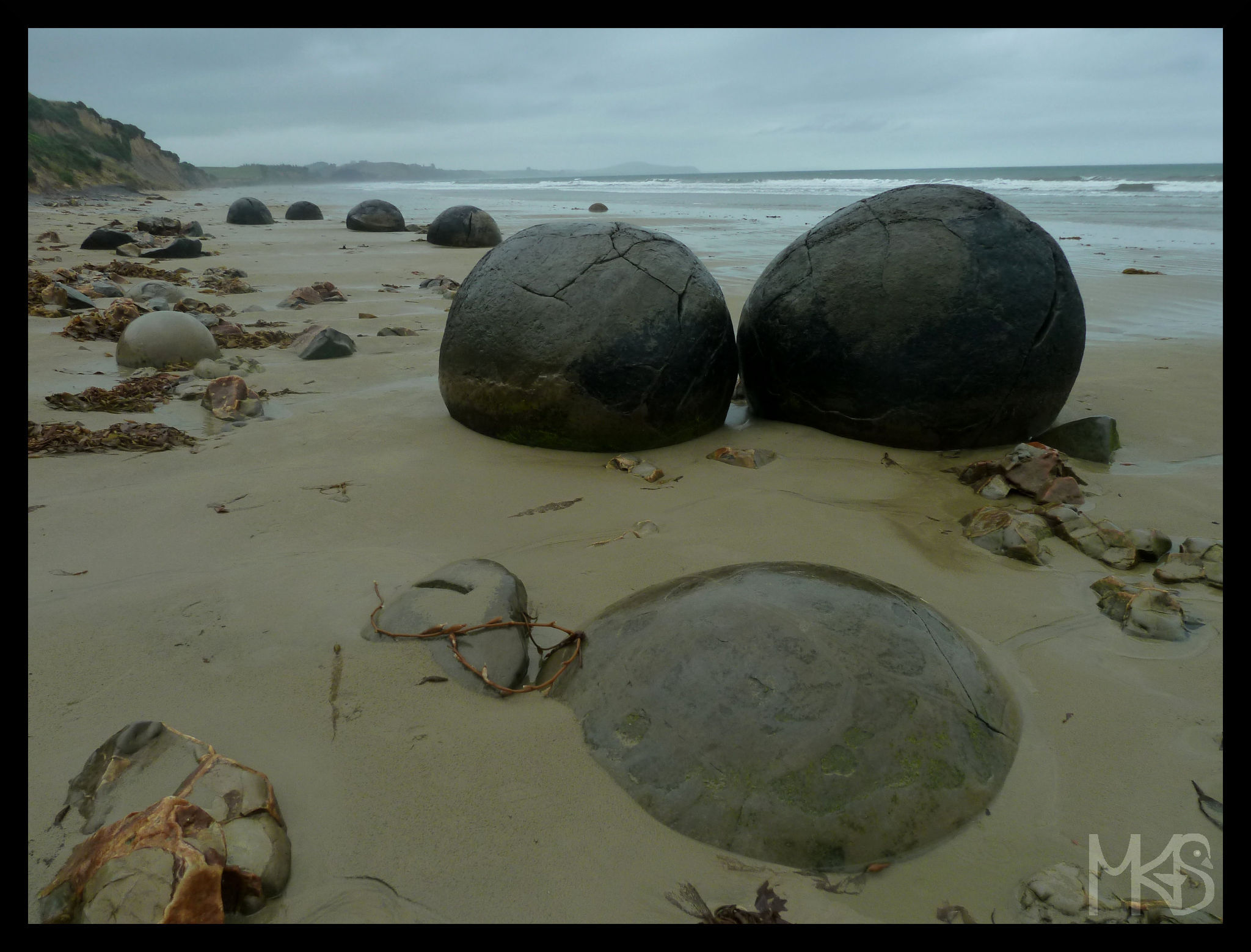 The Moeraki Boulders are large, spherical boulders lying Koekohe Beach, in New Zealand. Their size ranges from 0.5 up to 2.2 meters in diameter. They weight up to several tones and consist of mud, fine silt and clay, cemented by calcite. They were formed around 60 million years ago.
I think, it's the most stunning beach in New Zealand. 🙂
__________________________________________________________
Moeraki Boulders to ogromne, okrągłe skały, które znajdują się na plaży Koekohe, w Nowej Zelandii. Mają średnice od około pól metra do 2,2 metrów, a ważą nawet kilka ton. Powstały prawdopodobnie 60 milionów lat temu.
Jakkolwiek niesamowite się wydają, taka też jest ta plaża. Nie przesadzę mówiąc, że to najbardziej wyjątkowa plaża jaką widziałam!