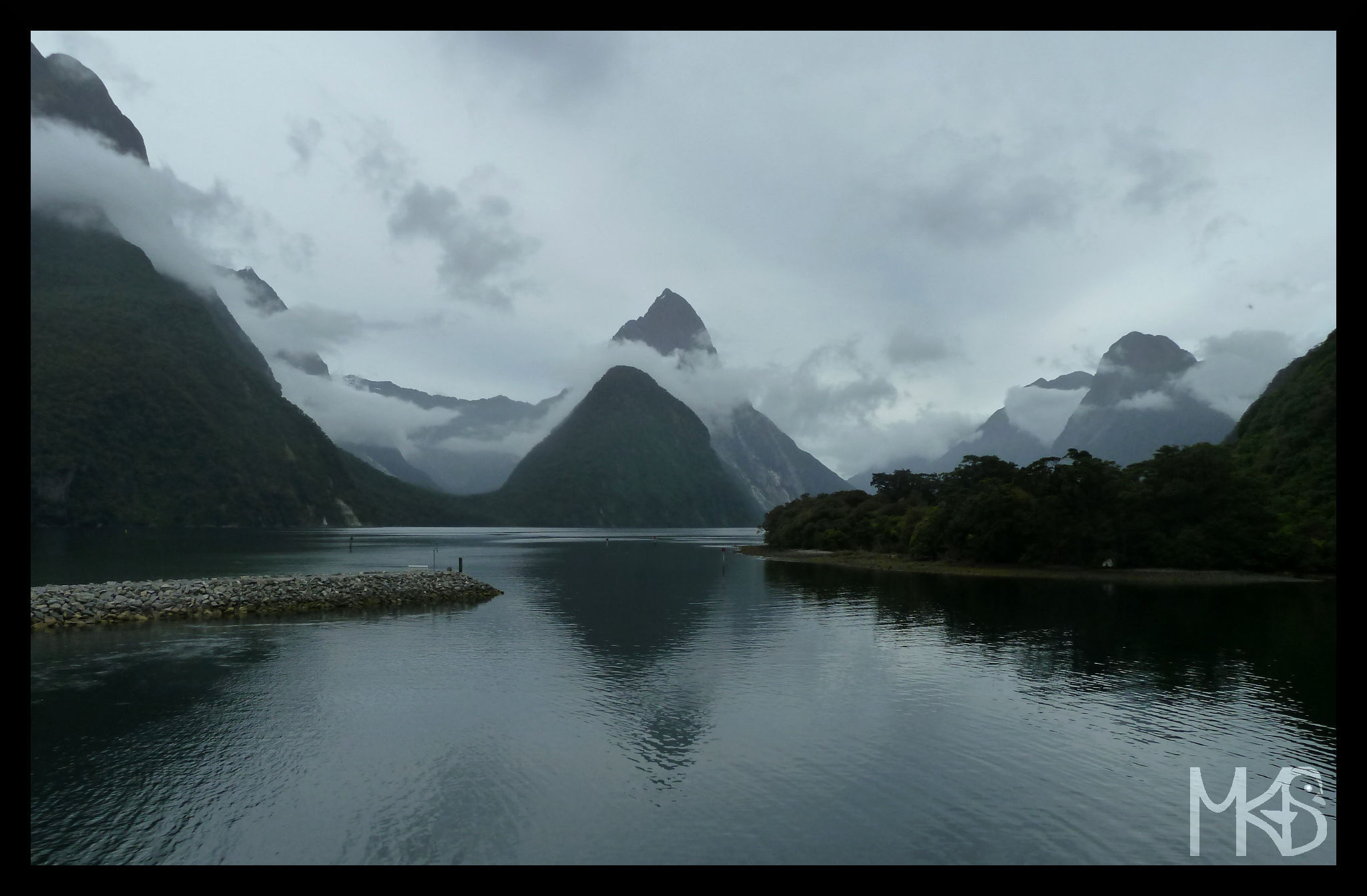 Milford Sound is probably one of the most famous sites in New Zealand. It's a fiord on South Island, that is surrounded by steep cliffs and dense rainforest. It's so unique, that pictures from Milford Sound can be easily recognized. 🙂
To enjoy Milford Sound you can simply take a boat trip, and spend a few hours on the calm waters. The other option is more adventurous – you can do a few days long hike (also called tramping). In both cases, I guess, your camera will be busy capturing the beauty.
As you see from the picture, it's quite a rainy place. Moreover, we met there a huge number of biting sandflies… besides this, it's a lovely area. 🙂
__________________________________________________________
Milford Sound jest prawdopodobnie najsłynniejszą atrakcją Nowej Zelandii. To fiord na Wyspie Południowej, który jest otoczony przez strome klify i gęsty las deszczowy. Milford Sound jest bardzo charakterystycznym miejscem, które bez problemu może zostać rozpoznane na zdjęciach.
Aby podziwiać Milford Sound najlepiej wybrać się na kilkugodzinną wycieczkę statkiem po fiordzie albo kilkudniowy trekking. W obu przypadkach Wasze aparaty będą miały co robić. 😉
Warto jednak wiedzieć, że Milford Sound znajduje się w bardzo wilgotnym miejscu, i jak sugeruje dzisiejsze zdjęcie deszcz nie należy tam do rzadkości. Co więcej, w okolicach Milford Sound spotkaliśmy ogromną ilość uciążliwych muszek… pomijając ten fakt, jest tam pięknie. 🙂