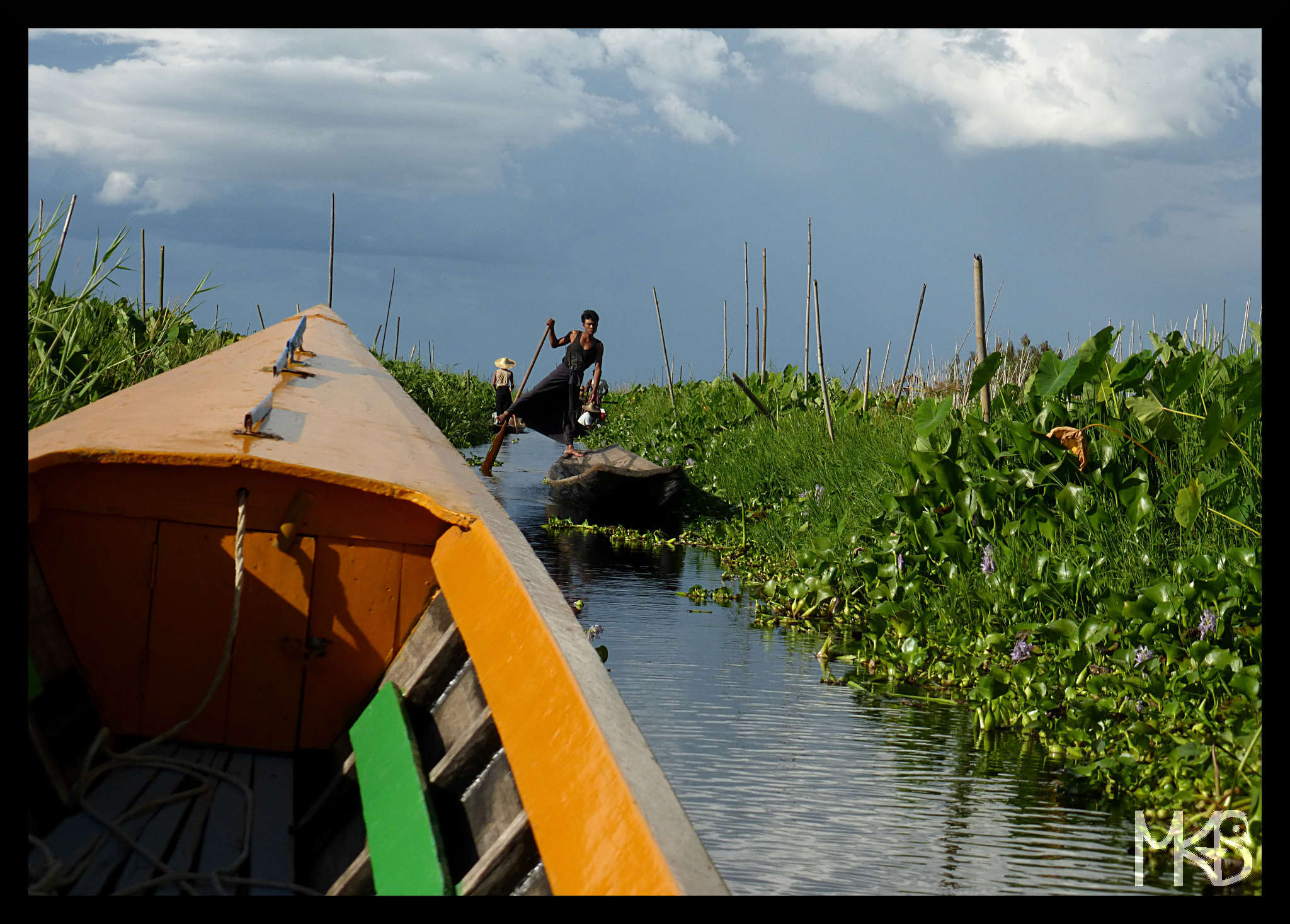 Inle Lake is mostly famous from leg-rowing fishermen.
These fishermen stand while fishing to have a better view of the water. One leg is wrapped around their oar to propel (something like in today's picture). Because of that both hands can focus on the fishing nets or conical-shaped fish traps (depending on season they use nets or traps).
It's a simple and wonderful experience to observe them!
__________________________________________________________
Rybacy są największą atrakcją Inle Lake. Zabrzmiało to chyba zabawnie, jednak mają oni bardzo nietypowy sposób na połów ryb co sprawia, że samo przypatrywanie się rybakom jest bardzo ciekawym zajęciem. 🙂
Przede wszystkim rybacy stoją na swoich łodziach aby lepiej wszystko widzieć, a nogę mają "owiniętą" dookoła wiosła, stąd nazywa się ich "rybakami wiosłującymi nogą". W ten sposób obie ręce mają wolne i mogą się skoncentrować na swoich sieciach lub charakterystycznych stożkowych koszach na ryby (w zależności od pory roku używa się innych metod połowu).