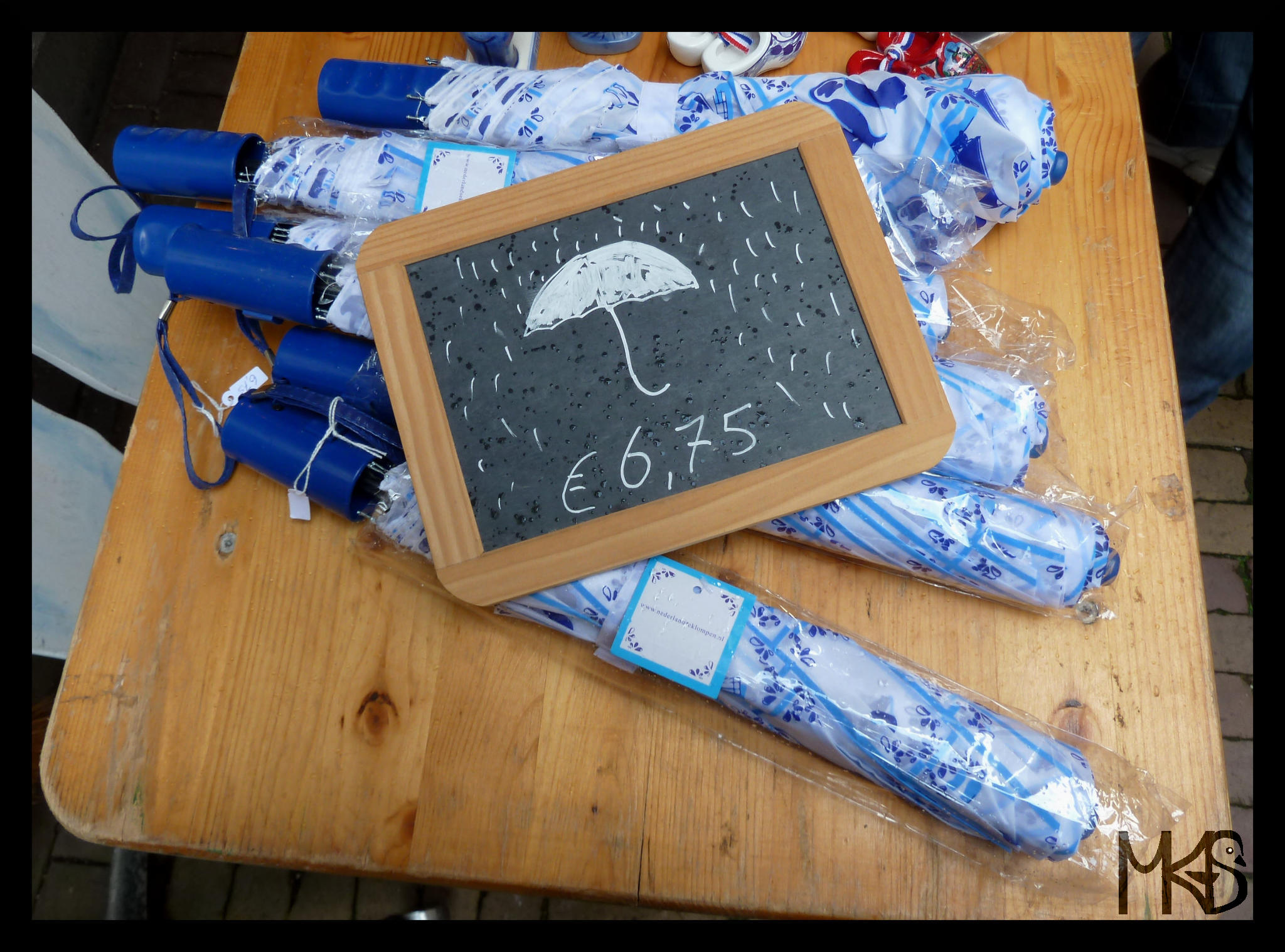 People, in general, tend to complain about almost everything, but the weather is one of the easiest topics. 😉 In the Netherlands I've learnt that sooner or later it's going to rain, everyday… So I was enjoying each second of sunshine! 🙂
I have to admit there are also some sunny days and umbrella may be not the best solution when the wind is very strong.
Anyway, I find these umbrellas cute. They are blue and withe like traditional porcelain, with typical Dutch patterns.
__________________________________________________________
Ludzie zawsze znajdą jakiś powód do narzekań, a pogoda jest chyba jednym z najłatwiejszych tematów. Mieszkając w Holandii, nauczyłam się, że prędzej czy później będzie padać, codziennie… Więc trzeba się cieszyć każdym promykiem słońca! 🙂
Muszę przyznać, że codziennie nie padało, i doświadczyłam wiele słonecznych dni. A gdy pada, i wieje silny wiatr, to parasolka nie jest dobrym pomysłem…
W każdym razie, parasolki ze zdjęcia wydały mi się urocze, ze względu na typowe holenderskie motywy.