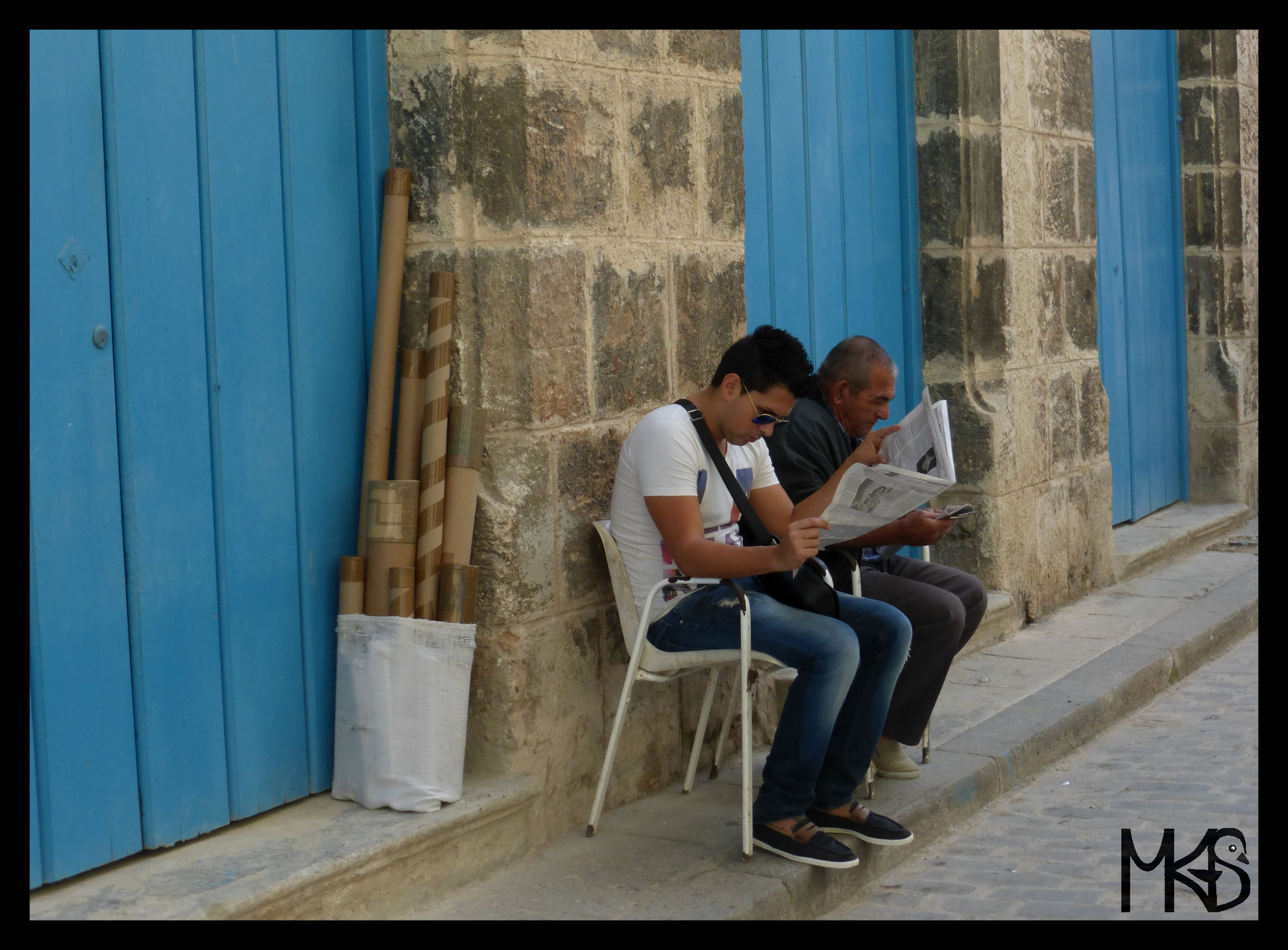 Today you see another image of people in Havana. I like the place where they're sitting, nearby old building with nice blue doors. Sitting and reading newspapers – kind of typical daily activity, isn't it? Maybe these days we mostly use internet, but news are news.
In Cuba, there are regional and national newspapers. Newspapers in Cuba are controlled by Cuban political organizations, well Communist Party of Cuba is the only legal party… There are a few other countries that behave in similar way, do you know any?
__________________________________________________________
Dzisiaj kolejne zdjęcie przedstawiające ludzi na Kubie podczas ich codziennych czynności. Kto z nas nie czyta gazet, a przynajmniej nie sprawdza wiadomości w internecie? Do tego, gdy się siedzi w centrum starego miasta, przy ciekawym budynku z niebieskimi drzwiami – całość układa się w zdjęcie. 😀
Na Kubie są lokalne i krajowe gazety. Są one kontrolowane przez partie polityczne, z tym, że tylko jedna partia jest legalna – Partia Komunistyczna… Jest kilka państw w których sytuacja jest podobna, znacie jakieś?