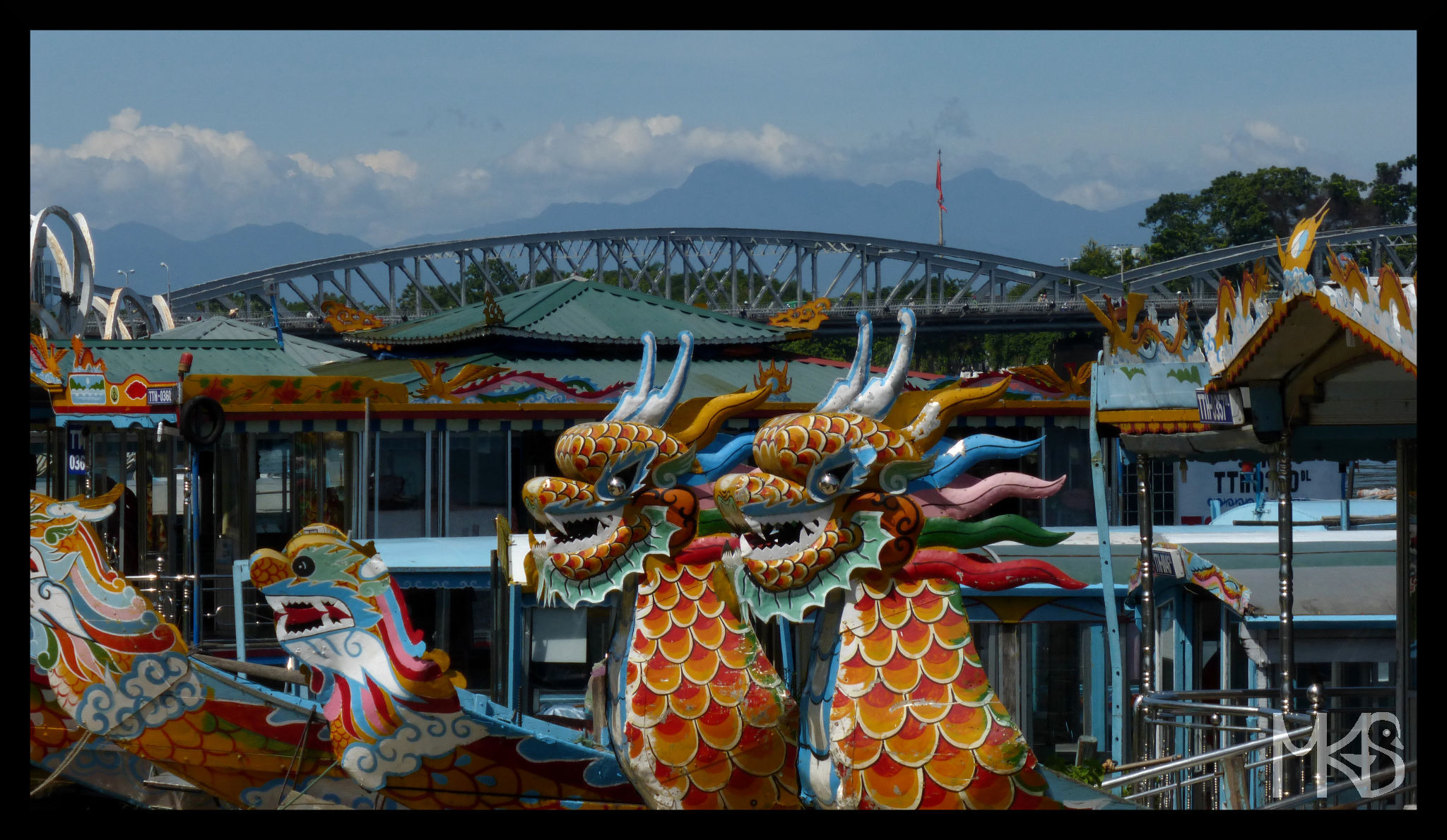 It's very popular in Hue to take a boat trip on the Perfume River in a typical boat that you see in today's picture. It's a nice, relaxing trip. And in general, water is important in Vietnam so it's a good idea to take at least one boat excursion, and Hue is a good place to do so.
The name "Perfume River" originate from a scent of flowers, however it can be smelled only in a short time in autumn.
__________________________________________________________
Jedną z turystycznych atrakcji w Hue jest rejs po rzece Perfumowej w typowej łódce widocznej na dzisiejszym zdjęciu. W trakcie tej krótkiej wycieczki możemy z innej perspektywy przyjrzeć się różnym ciekawym zakątkom Hue.
Nazwa Rzeka Perfumowa pochodzi od zapachu kwiatów, którymi ona przesiąka; jednak można tego doświadczyć tylko w krótkim okresie jesienią.