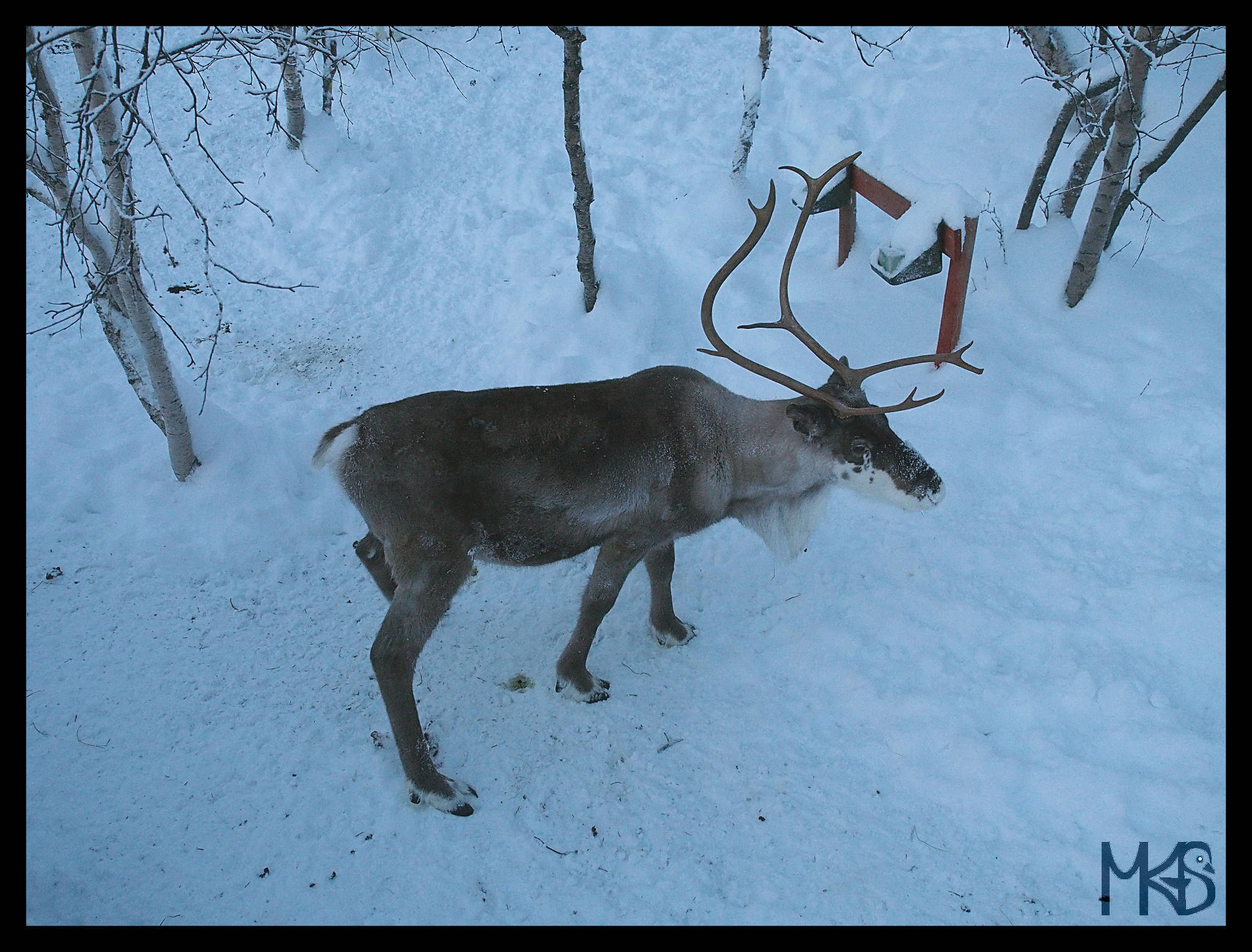 Reindeer is another animal that lives at the Snow Hotel. I'm not sure, what was more difficult, to take pictures of huskies or reindeer, they're moving all the time… The easiest is to "catch" them while eating or "visiting the toilet". 😉
At the Snow Hotel you'll find 5 reindeer, mostly they're brown (like the one in the photo), but one is completely white.
There are more than 100,000 reindeer in northern Norway and only Sami people (Sámi, Saami, Lapps) can own reindeer. They put some marks on the reindeer's ears and by those the Sami farmers can recognize them.
And one more thing, in the Snow Hotel, you can also try reindeer meat. I guess, it's part of the experience, however, I don't eat meat…
__________________________________________________________
Renifery to kolejne zwierzaki, które spotkacie w Snow Hotel. Renifery, podobnie jak husky, zmieniają pozycję zbyt często, stąd trudno je sfotografować… Najlepiej wykorzystać okazję gdy są zajęte jedzeniem albo "korzystają z toalety". 😉
W Snow Hotel mieszka 5 reniferów, większość jest brązowa jak ten ze zdjęcia, ale jeden jest zupełnie biały.
W północnej Norwegii żyje ponad 100,000 reniferów. Część z nich należy to Lapończyków. O Lapończykach, czyli potomkach pierwotnych mieszkańców Skandynawii, mówi się czasem jako Saamowie, Łoparowie, Loparowie, Saami lub Sami, i tylko oni mogą posiadać renifery.
I jeszcze jedna informacja, w Snow Hotel można spróbować mięsa reniferów. Jednak, nie podzielę się moimi wrażeniami na ten temat, gdyż nie jadam mięsa…