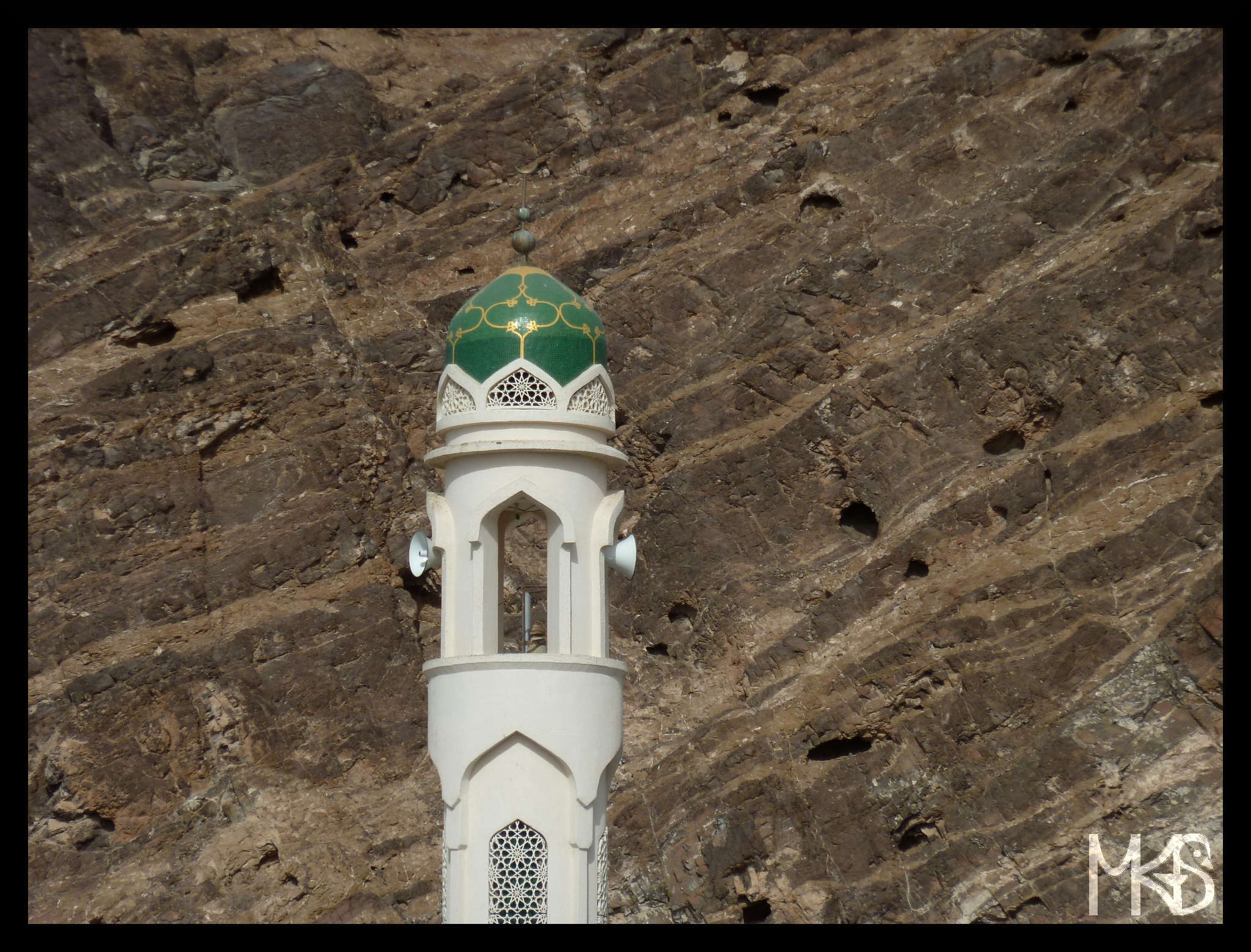 Oman is located in the southeastern coast of the Arabian Peninsula, and it's an Arab country. Islam is the main religion, but there is also a small minority of Christians or Hindus.
So no wonder you find in Oman many mosques. I very liked this white-green minaret together with rocks. Minaret literally means lighthouse, and it's traditionally used for the Muslim call to prayer.
__________________________________________________________
Oman jest położony w południowo-wschodniej części Półwyspu Arabskiego, nad Morzem Arabskim. Główną religią Omanu jest oczywiście Islam, jednak kilka procent mieszkańców wyznaje chrześcijaństwo lub hinduizm.
Nie dziwi więc nikogo ilość meczetów w Omanie. Bardzo mi się spodobał ten biało-zielony minaret na tle "rdzawych" skał. Minaret w dosłownym tłumaczeniu oznacza latarnię morską; jest to wysoka wieża, z której nawołuje się wiernych na modlitwę.