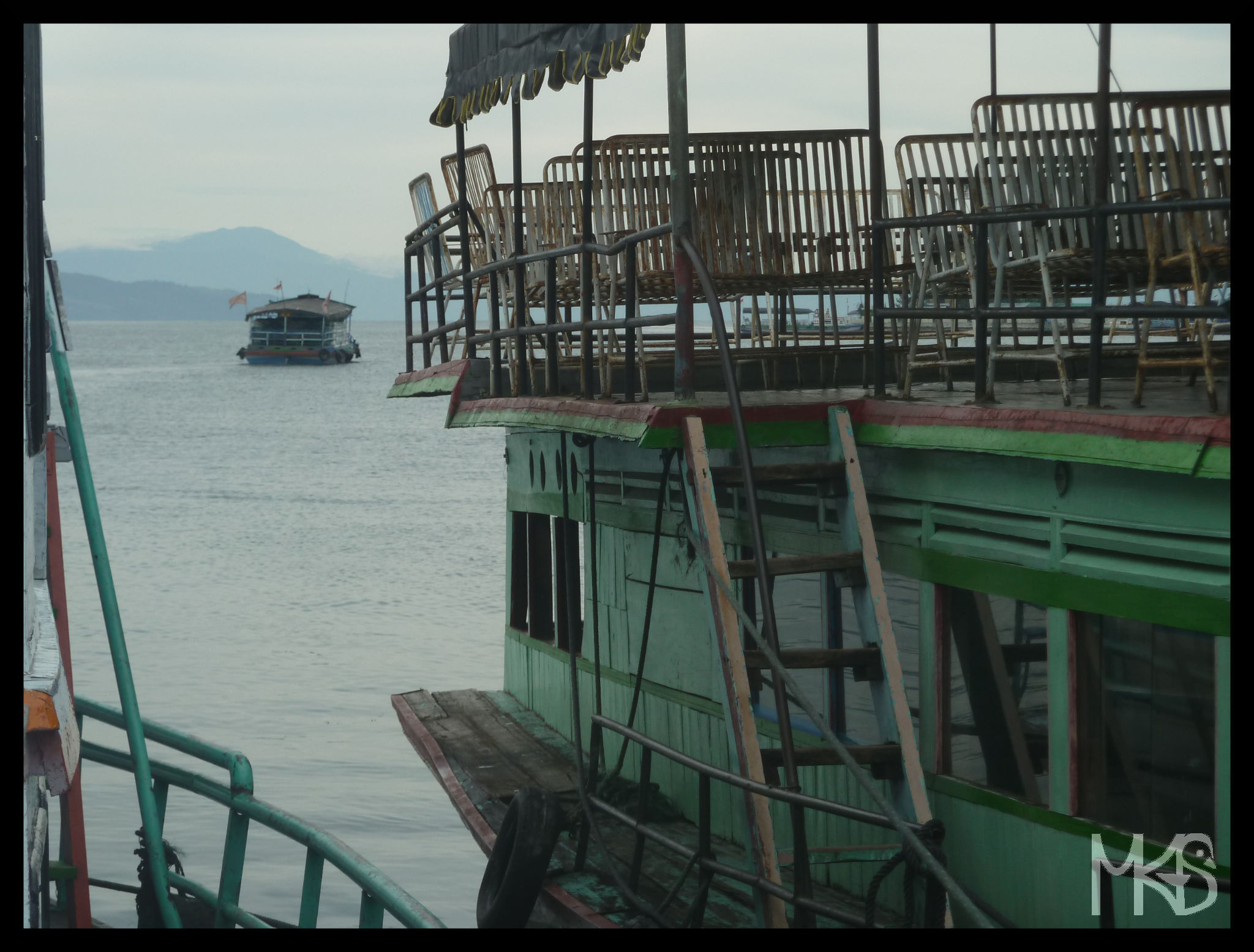 Samosir is a large island in Lake Toba. I think it's a good idea to visit it. To do so, first you should get to the town of Parapat and then take a ferry (like the one from the picture) to a small town called Tuktuk located on Samosir Island.
Ferry ride across the lake takes about 1 hour and it's very peaceful. At least in my case it was very nice. There were only 4 tourists abroad and we all enjoyed the trip. 🙂
__________________________________________________________
Samosir to duża wyspa na jeziorze Toba. Myślę, że warto ją odwiedzić. Aby to zrobić najlepiej najpierw dojechać do miasta Parapat, a następnie przepłynąć, takim "stateczkiem" jak na zdjęciu, do miasteczka Tuktuk na wyspie Samosir.
Płynie się około godziny i jest to bardzo odprężająca wycieczka. Przynajmniej w moim przypadku było bardzo sympatycznie i spokojnie, na pokładzie było tylko 4 turystów razem ze mną i myślę, że wszystkim nam się podobało. 🙂