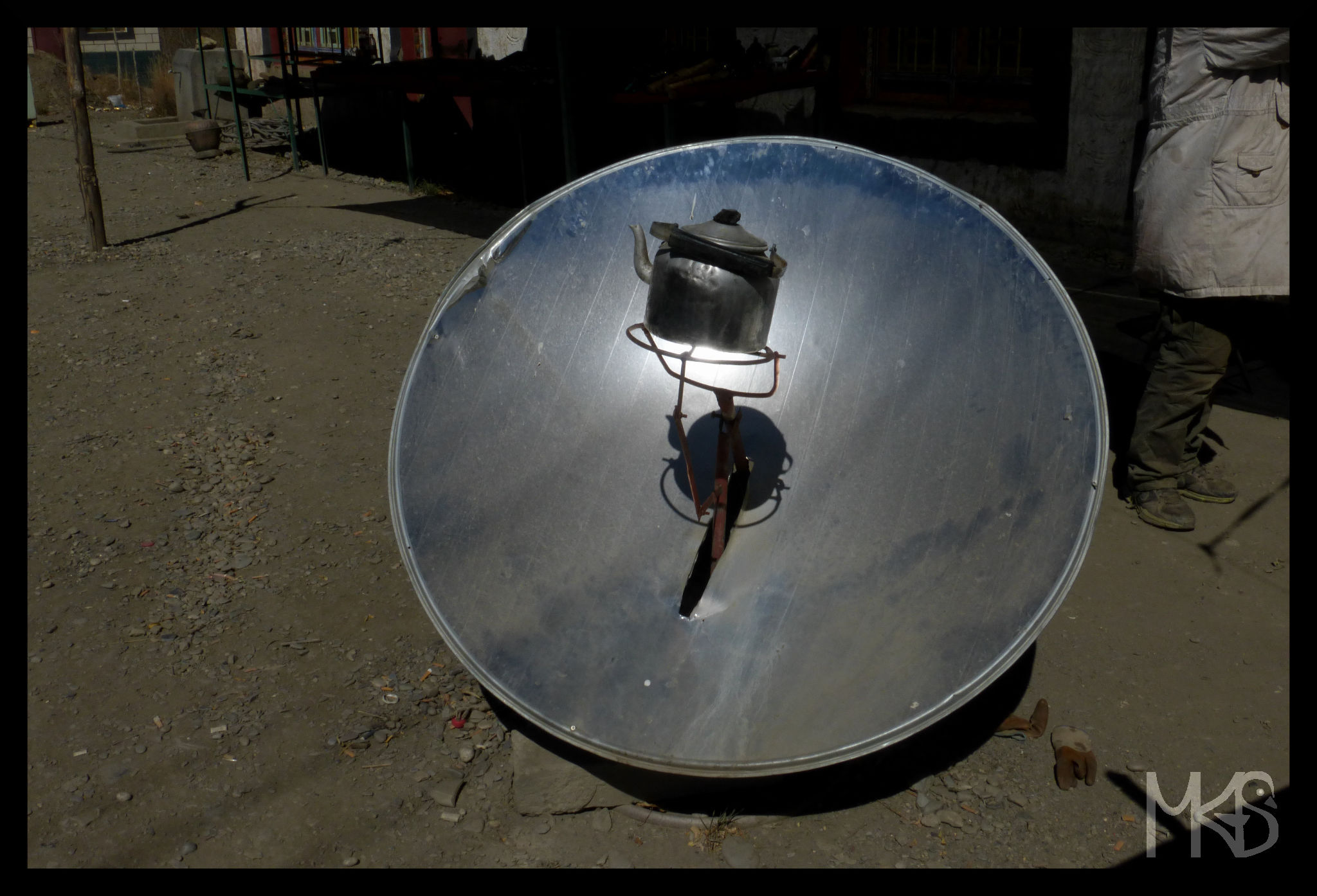 When I saw it from far, for the first time, a kind of a TV antenna came to my mind. 😉
A solar kettle or solar cooker is a device which uses the energy of direct sunlight to heat, cook or pasteurize food or drink.
It's basically a very simple, ecological and efficient way to boil water! They can be used in any sunny place, but I saw them mostly in Tibet, and some of them looked even simpler.
You can make one by yourself, or just buy it, then they look much more fancy. 😉
p.s. Below you'll find list of winners!
__________________________________________________________
Gdy po raz pierwszy zobaczyłam to urządzenie – antena satelitarna przyszła mi na myśl. 😉
Słoneczny czajnik (słoneczna kuchenka) to urządzenie/instalacja, które zbiera energię słoneczną i wykorzystuje ją do pogrzania/ugotowania jedzenia lub picia.
Pomysł jest bardzo prosty, ekologiczny i działa rewelacyjnie. Jedyne czego naprawdę potrzebujemy to słońce. 🙂
Tego typu czajniki widziałam głównie w Tybecie, jednak można je kupić w wielu krajach lub po prostu samemu zbudować.
p.s. Poniżej lista zwycięzców!
__________________________________________________________
And winners from a birthday contest with GPSmyCity:
I jeszcze lista zwycięzców z urodzinowego konkursu organizowanego z GPSmyCity:
Carol
Wojtek
Alix
goldenbrown
Haylee
Itinera Magica
Mags
Maria
knitologwpodrozy
Ultra
Ania
Dima
Evgenia
Wini
Joanna
Monika
Congratulations! 🙂
Serdecznie Wszystkim gratuluję! 🙂