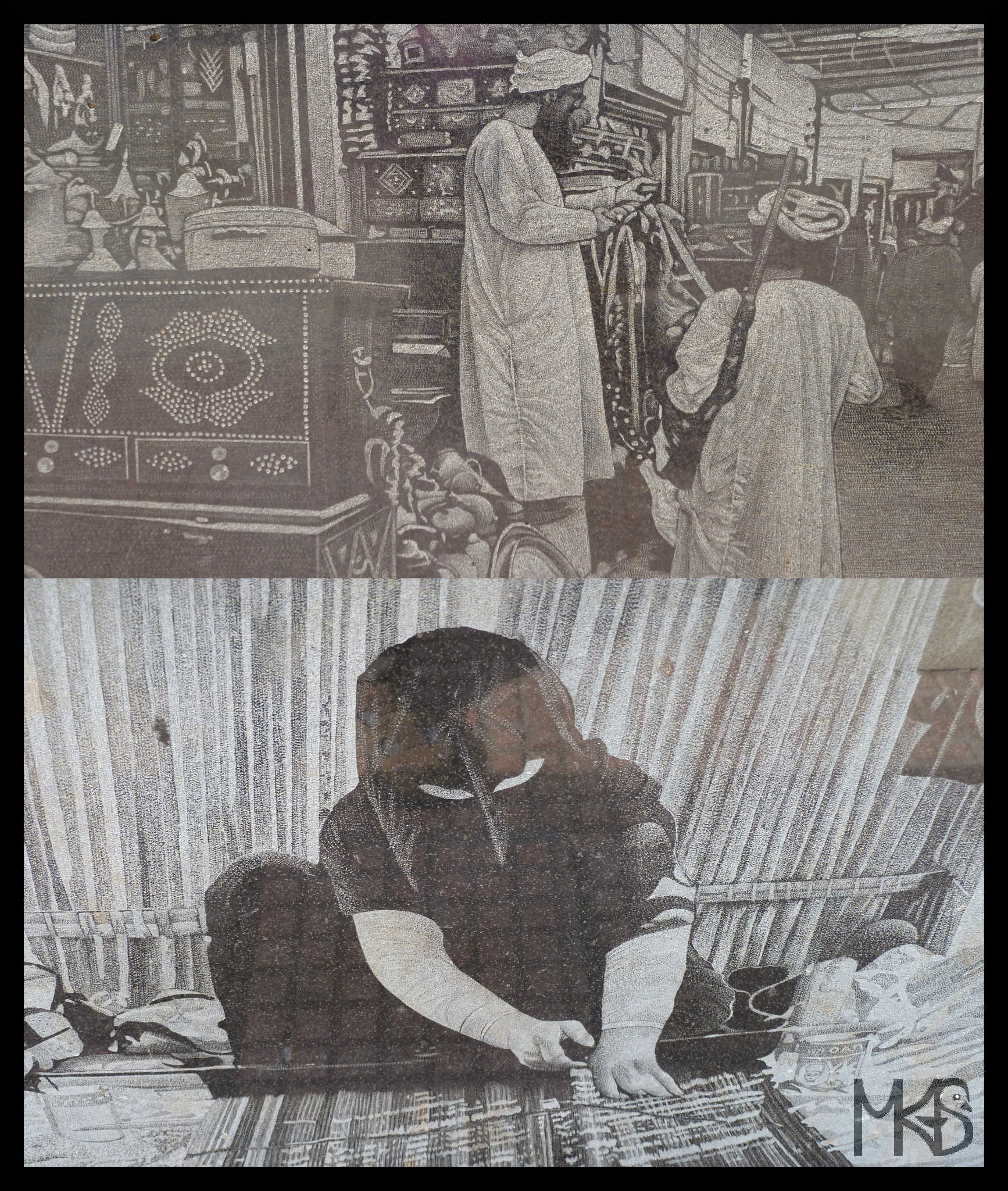 Souq or souk is the name of traditional Arabic markets. In Oman, you'll find them in every town. The most famous are the Ruwi and Muttrah Souq. You can find there almost everything (especially unique souvenirs), however you don't have to do any shopping, just experience the atmosphere! 🙂
On today's photo, you see drawings that present the Mutrah Souq in Muscat.
__________________________________________________________
Suk to nazwa tradycyjnego arabskiego targowiska. W Omanie, znajdziecie takie targowiska w każdym mieście, a najsłynniejsze to Ruwi i Muttrah. W takim miejscu można kupić praktycznie wszystko (szczególnie ciekawe pamiątki). Warto się tam wybrać nawet jeżeli nie chcecie nic kupować. Takie miejsca są dość wyjątkowe, pełne kolorów, zapachów czy smaków. 🙂
Na dzisiejszym zdjęciu widzicie obrazki przedstawiające Muttrah Suk w Maskacie.