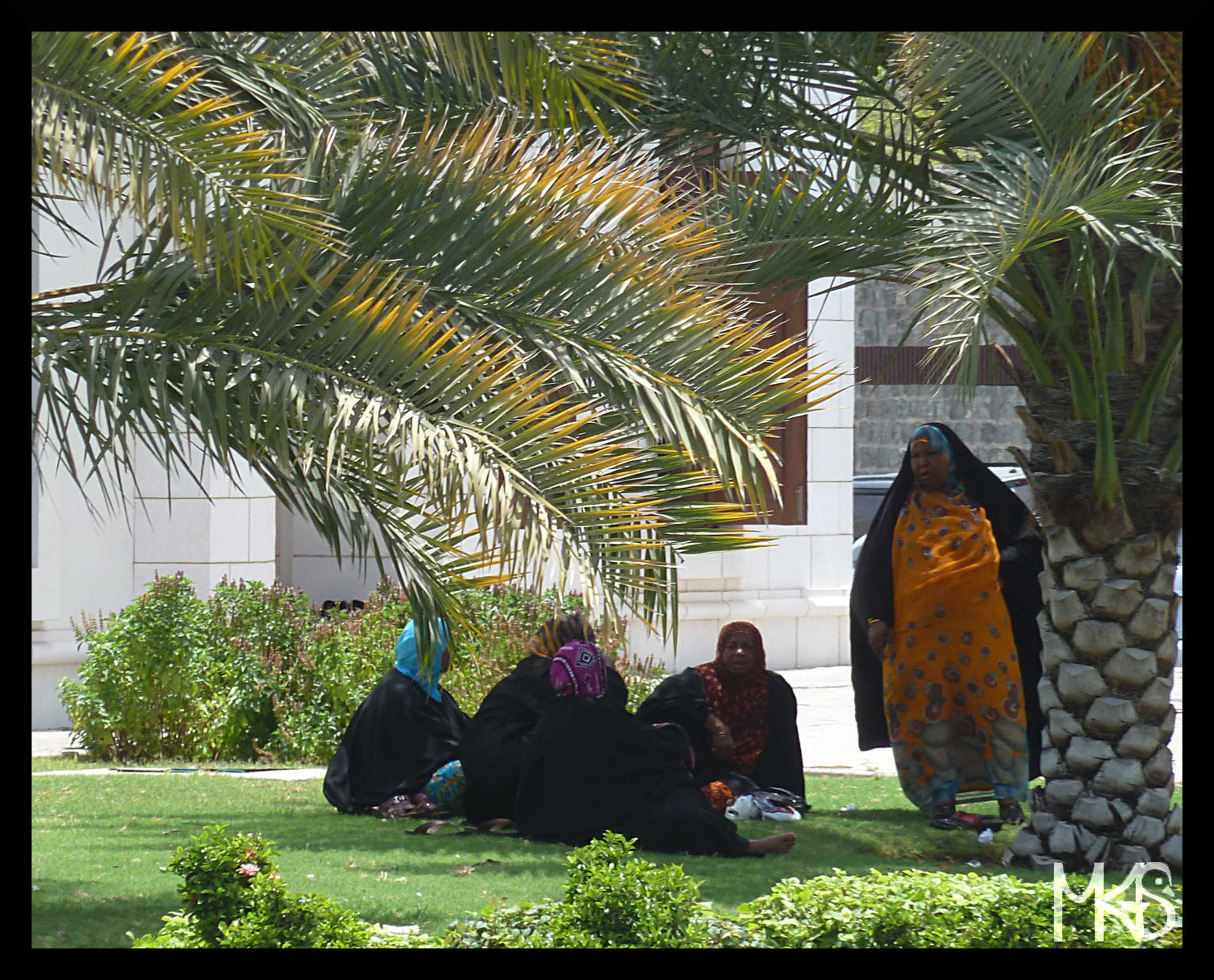 As much as I found men clothes perfect for summer, I think that women clothes could be fine for winter… I know religion and culture, but I personally wouldn't like to be covered by black or dark clothes in hot summer, when it's 40 Celsius degrees (white would be fine…).
What's interesting, the Sultan has forbidden the covering of faces in public office in Oman. Apparently, different Arabic countries have different custom.
__________________________________________________________
Jak bardzo praktyczne wydają mi się męski stroje w Omanie, tak bardzo nie chciałabym nosić ichniejszych kobiecych strojów… Wiem, religia, tradycja itp., jednak w około 40 C – stopniowym upale zdecydowanie wolę się okryć (nawet kompletnie) czymś jasnym, niż ciemnym.
Co ciekawe, Sułtan zakazał zakrywania twarzy w miejscach publicznych w Omanie – każdy kraj arabski ma swoje odrębne zwyczaje…