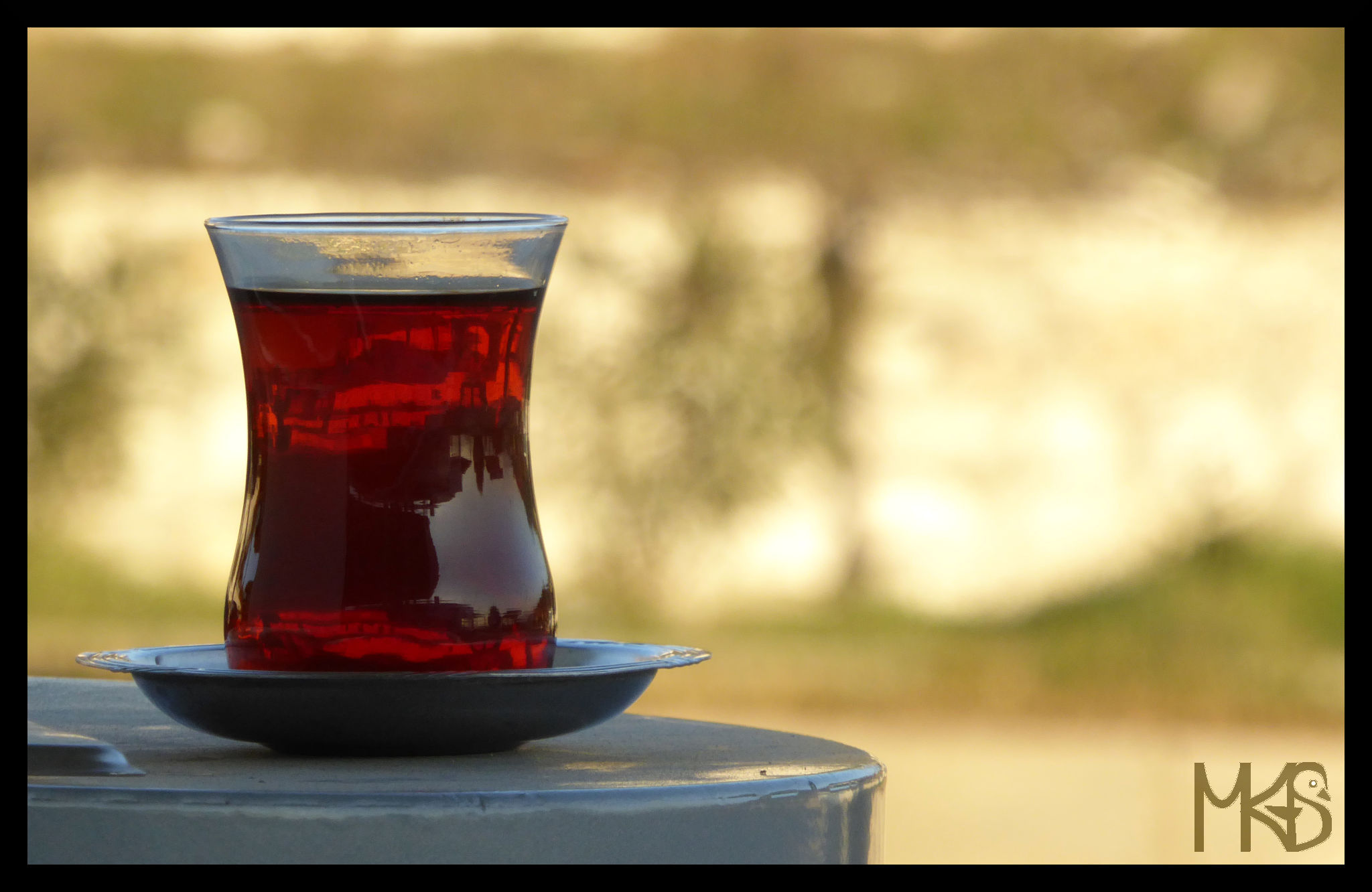 Tea is the most popular hot drink in Turkey. In Turkey, drinking coffee also has a long history, but tea is more common and often you'll see people in shops, parks etc. drinking tea.
So-called Turkish tea is basically a strong black tea (without milk, may be with sugar) that is served in little tulip-shaped glasses (like in today's photo).
I love drinking tea, however mostly green tea. But at the Grand Bazaar in Istanbul I tried apple tea, and that was really delicious. So now, when I think about Turkey and tea, I have in my mind that delicious taste of apple tea! I have to say, I bought some apple tea in Turkey and took it back home, but it didn't taste the same…
__________________________________________________________
Herbata jest najpopularniejszym gorącym napojem w Turcji. Choć tradycja picia kawy w Turcji jest długa, i każdy chyba słyszał o kawie po turecku, to jednak herbata jest na pierwszym miejscu, i często w sklepach czy na ulicy można zobaczyć smakoszy tego trunku. 🙂
Typowa herbata w Turcji, to mocna czarna herbata, bez mleka, ale może być słodzona, i obowiązkowa musi być podana w malutkiej szklaneczce jak widoczna na dzisiejszym zdjęciu.
Osobiście, uwielbiam herbatę, ale przede wszystkim zieloną. Mam też swoje herbaciane wspomnienia z Wielkiego Bazaru w Stambule. Rozsmakowałam się tam w herbacie jabłkowej i nawet kupiłam paczkę i przywiozłam do domu. Jednak ta przyrządzona w domu nie smakowała już tak wyśmienicie… Mimo wszystko, ta jabłkowa herbata z Wielkiego Bazaru, jest moim pierwszym skojarzeniem, gdy słyszę słowa "Turcja" i "herbata". 🙂