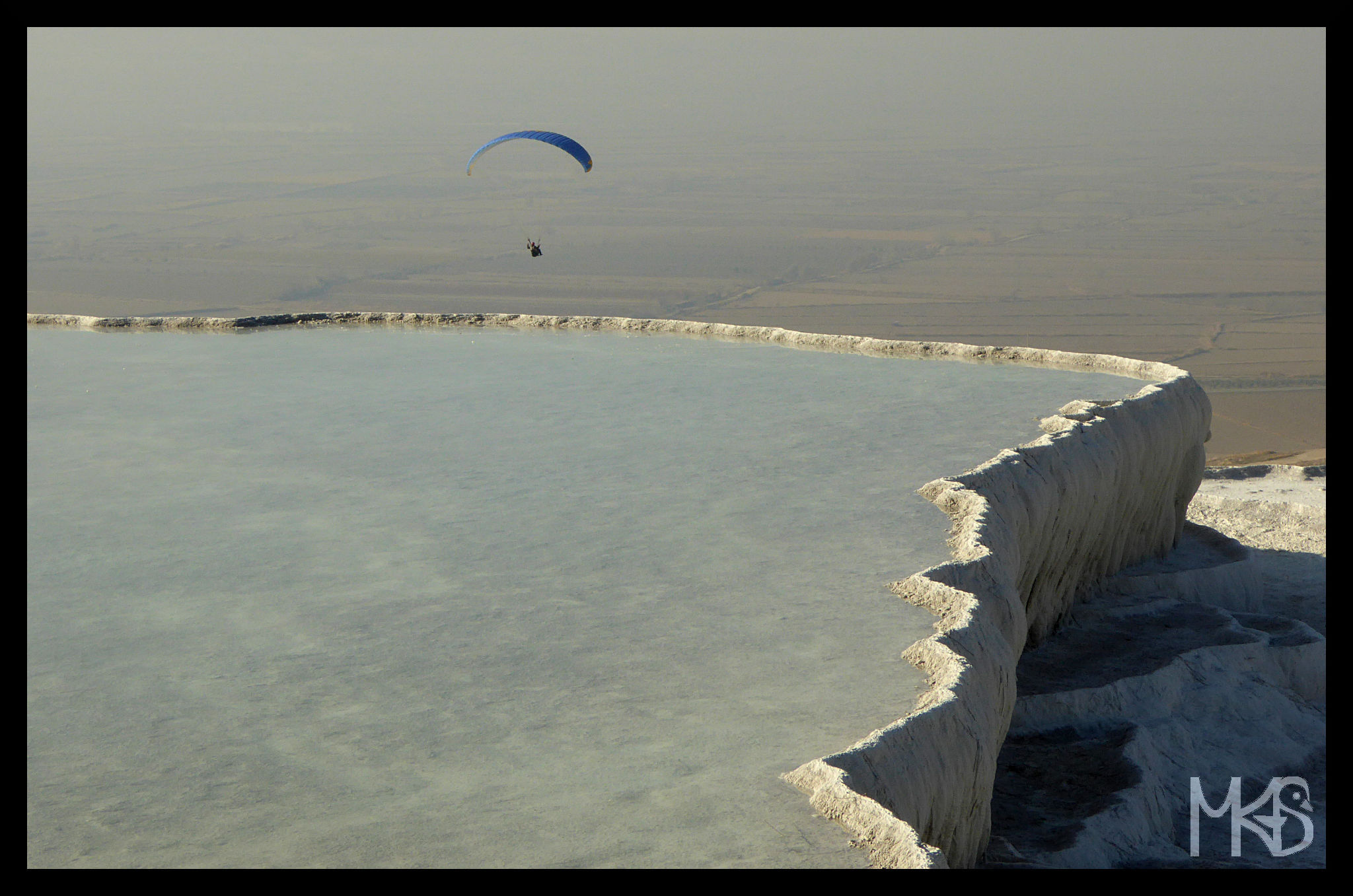 Pamukkale is a UNESCO World Heritage Site and one of the most famous places in Turkey. I had a great time there, especially that I was there in December, so I could enjoy it without tourists crowds! 🙂
Within the next few days I'll tell you more about the site, but today I want to focus on practical aspects.
Pamukkale is relatively centrally located in Turkey. So very often tourists stay in bigger (coastal) cities (e.g. Izmir) or resorts (Antalya, Alanya) and take a day trip to Pamukkale. I want to encourage you to not do it! 🙂 In a trip like that, you spend lots of hours in a bus, and then only a while in Pamukkale. Often, many groups arrive at the same time, so it's very crowded and not nice any more.
It's much better to rent a car (driving is very convenient in Turkey) or go by public buses and stay overnight in Pamukkale. There are many nice hotels, e.g., I can recommend to you Ayapam Hotel, that is located just a few minutes from the famous terraces. The owners are a delight and very helpful. We spend a wonderful evening with them and got interesting insides of Pamukkale.
And when you spent a night in Pamukkale, you can also enjoy sunset and sunrise! It's always a great experience. 🙂
__________________________________________________________
Pamukkale znajduje się na liście światowego dziedzictwa UNESCO i jest to jedno z popularniejszych miejsc w Turcji, i muszę przyznać, że wcale mnie to nie dziwi! Odwiedziliśmy Pamukkale w grudniu i była to świetna decyzja, ponieważ mogliśmy wszystko obejrzeć bez tłumu turystów dookoła, więc bardzo polecam Turcję poza sezonem!
Pamukkale znajduje się mniej więcej pośrodku najsłynniejszych atrakcji w Turcji. Stąd bardzo często ludzie przyjeżdżający do Pamukkale, korzystają z jednodniowych wycieczek (np. z Antalya lub Alanya) i spędzają tylko "chwilkę" na miejscu. Chciałabym Was zniechęcić do tego! 🙂 Podczas takiej jednodniowej wycieczki, większość czasu spędza się w autobusie, jest mało czasu na zwiedzanie, a do tego wiele grup przyjeżdża w tym samym czasie, więc są tłumy dookoła…
Zdecydowanie lepiej wynająć samochód (drogi są często w świetnym stanie) lub skorzystać z lokalnego autobusu i spędzić noc w Pamukkale. Wybór hoteli jest ogromny, polecam m.in. Ayapam Hotel usytuowany bardzo blisko słynnych tarasów. A dzięki temu, jest możliwość na podziwianie wschodu i zachodu słońca oraz można zwiedzić Pamukkale w najwygodniejszym dla siebie momencie. 🙂