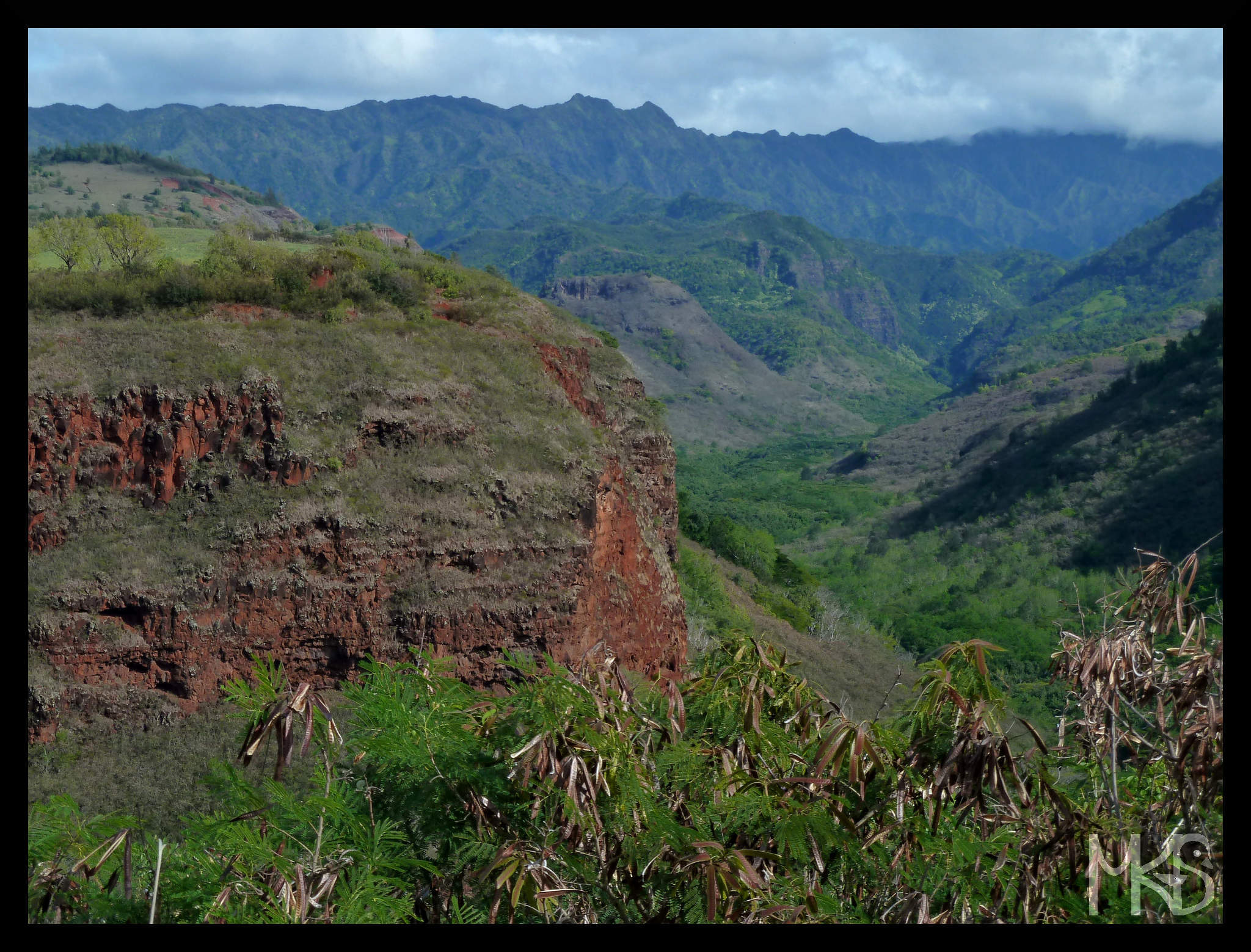 Today, I'm showing you the last picture from Hawaiian Islands this month. This time, it's Kauai Island. It's somehow funny that this island is full of chickens. 😀 Mongooses, chickens' enemy, weren't introduced to Kauai, so don't be surprise when chickens walk in your hotel. 🙂
In Kauai you can also find Waimea Canyon (today's photo), that is also called "The Grand Canyon of the Pacific".
__________________________________________________________
Dzisiaj już ostatnie zdjęcie z Hawajów. Tym razem, jest to wyspa Kauai i co ciekawe słynie ona z obecności kurczaków! 😀 Mangusty – naturalny wróg kurczaków, nie zostały wprowadzone na Kauai, stąd nie należy się dziwić gdy zobaczymy kury biegające po naszym hotelu. 😉
Oczywiście nikt nie jedzie na Kauai, żeby zobaczyć kury. 😉 Jest tam kilka uroczych miejsc! Bardzo polecam wybrać się do Kanionu Waimea (na zdjęciu), który jest nazywany "Wielkim Kanionem Pacyfiku".