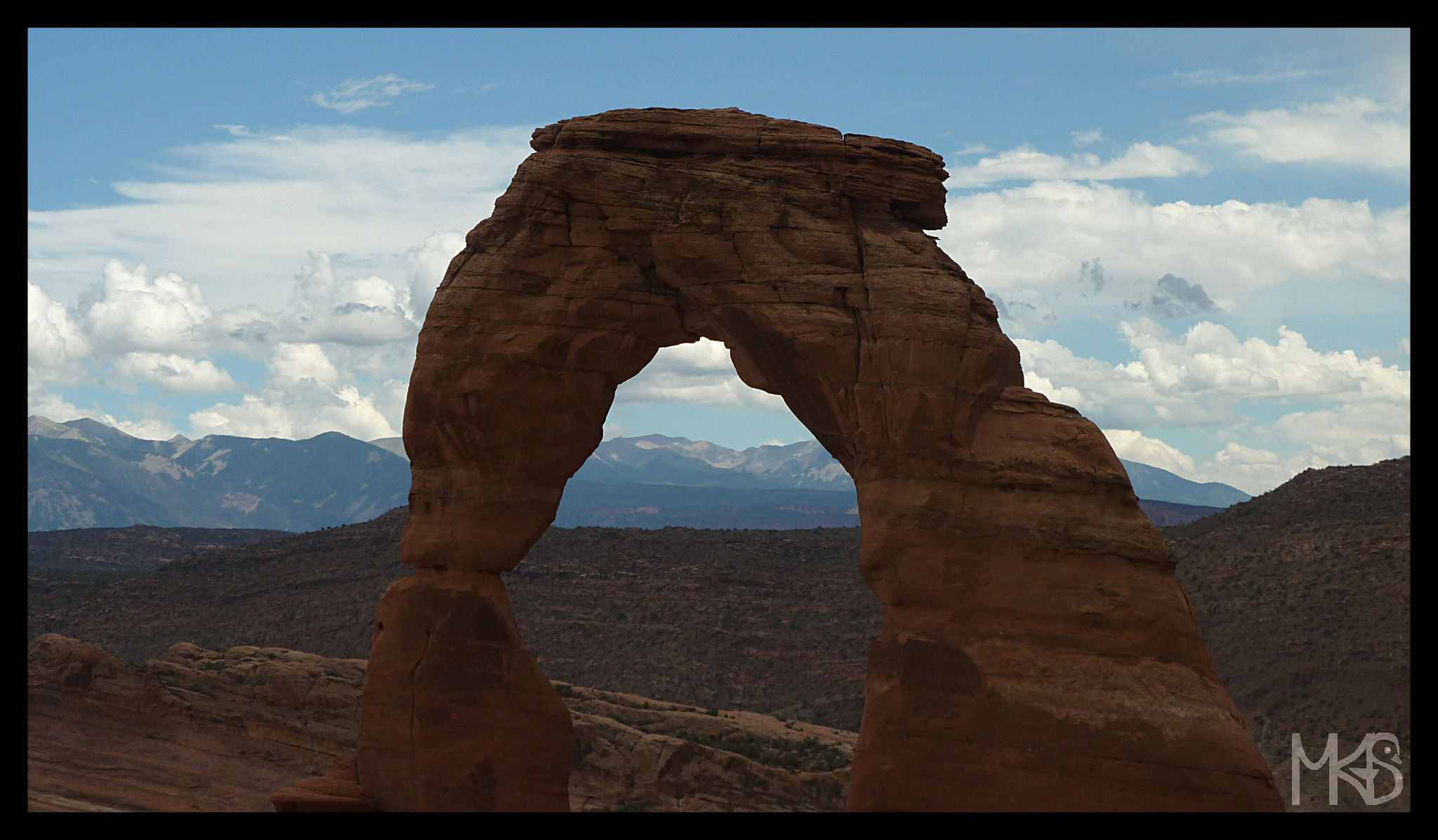 Do you remember when I said a few days ago, that on the 19th of October 2015 I'll show you a picture from my favorite park? So here it is, Arches National Park. It's impressive that there are many natural arches made of sandstone. It's a magnificent place!
The arch from the photo is called Delicate Arch. It's the most famous so many people want to see it, however it takes a while to get there. On the way back, we're almost running trying to be faster than a coming storm. We managed just on time. 🙂
__________________________________________________________
Czy pamiętacie, jak kilka dni temu napisałam, że 19 października pokażę Wam zdjęcie mojego ulubionego parku? Kilka osób się domyśliło i wcale się nie dziwię, że Arches jest nie tylko moim ulubionym parkiem!
To niesamowite miejsce z łukami, małe, wielkie, podwójne itp. Zdecydowanie, to nie tylko ten jeden najsłynniejszy łuk (na zdjęciu). Park jest duży i znajdziemy tam wiele "zapierających dech w piersiach" naturalnych łuków skalnych. 🙂