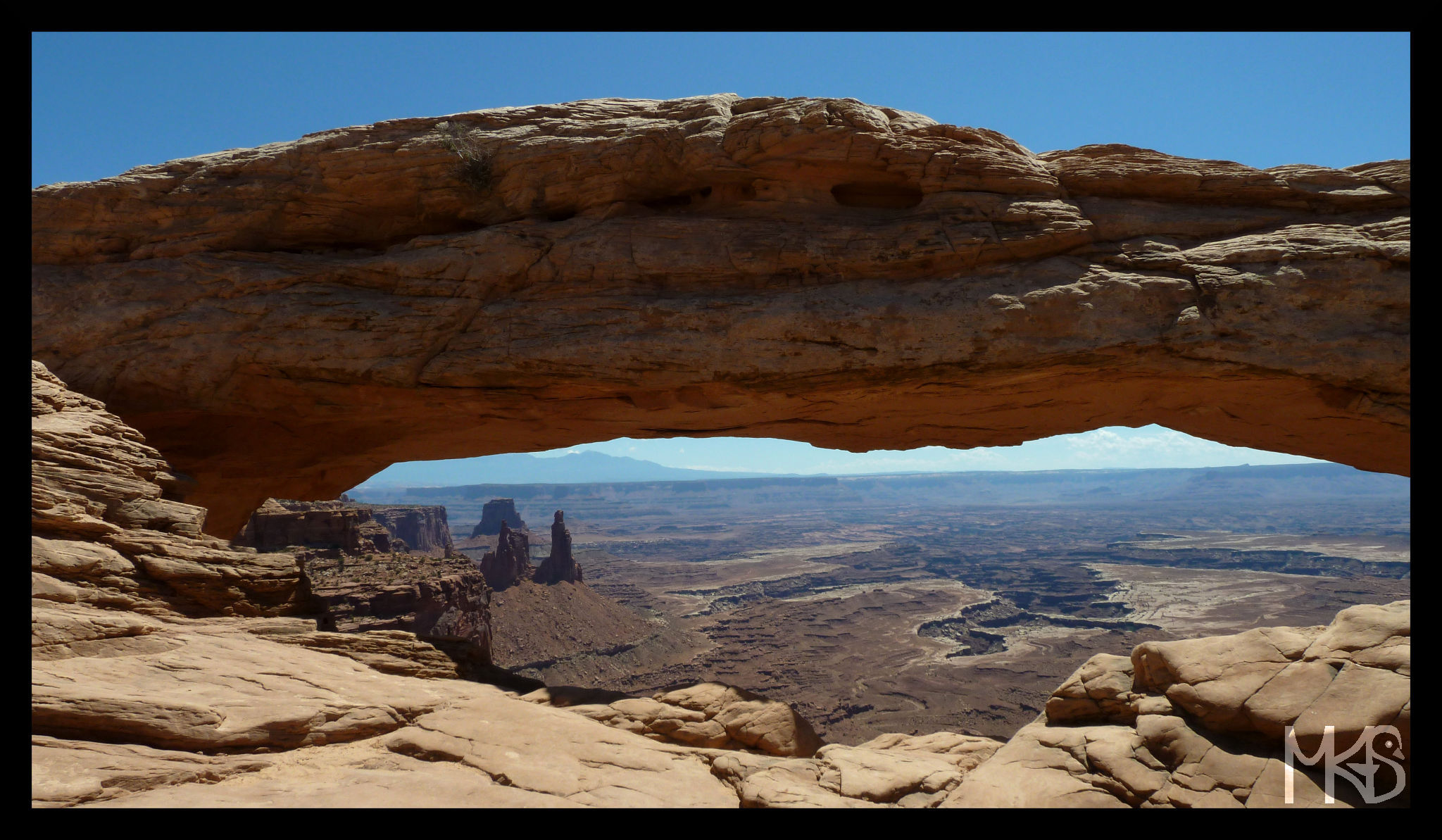 And we are in another national park. This one is called Canyonlands. Here you can also find a big arch, and have a very nice hike.
Today I also wanted to add few words about possible accommodation in USA, I guess it's mostly for non-American travelers. 😉 Of course like everywhere, you can find in USA very luxurious hotels or cheap hostels, use coach-surfing etc. In Hollywood movies we often see motels, and it also can be a good option when we're on budget. They're of different quality, but often with reasonable prices and convenient locations. When I entered our room in first motel, I thought "it looks like in a movie". 😀
The most charming places to stay overnight for me were inns. Especially the ones located in old, lovely houses with very friendly hosts. That I can highly recommend.
__________________________________________________________
To zdjęcie, mimo że z ogromnym łukiem, nie przedstawia parku Arches, a pobliski park narodowy Canyonlands. To też piękne miejsce na spacer!
Chciałam dziś podać kilka informacji na temat noclegów. W USA, jak prawie wszędzie, znaleźć można luksusowe hotele czy tanie hostele, skorzystać z coach-surfing itp. Jednak w amerykańskich filmach często widzimy motele. Są one różnej jakości i często w przystępnej cenie. Spaliśmy kilka razy w motelu i gdy weszłam do naszego pierwszego pokoju pomyślałam "to wygląda jak w filmie". 😀
Jednak najbardziej polecam pensjonaty, czy prywatne domy z pokojami do wynajęcia (po angielsku "inn"). Często znajdują się one w starych, uroczych budynkach. Właściciele są bardzo życzliwi i we wszystkim nam pomogą oraz przygotują pyszne śniadanie. 🙂