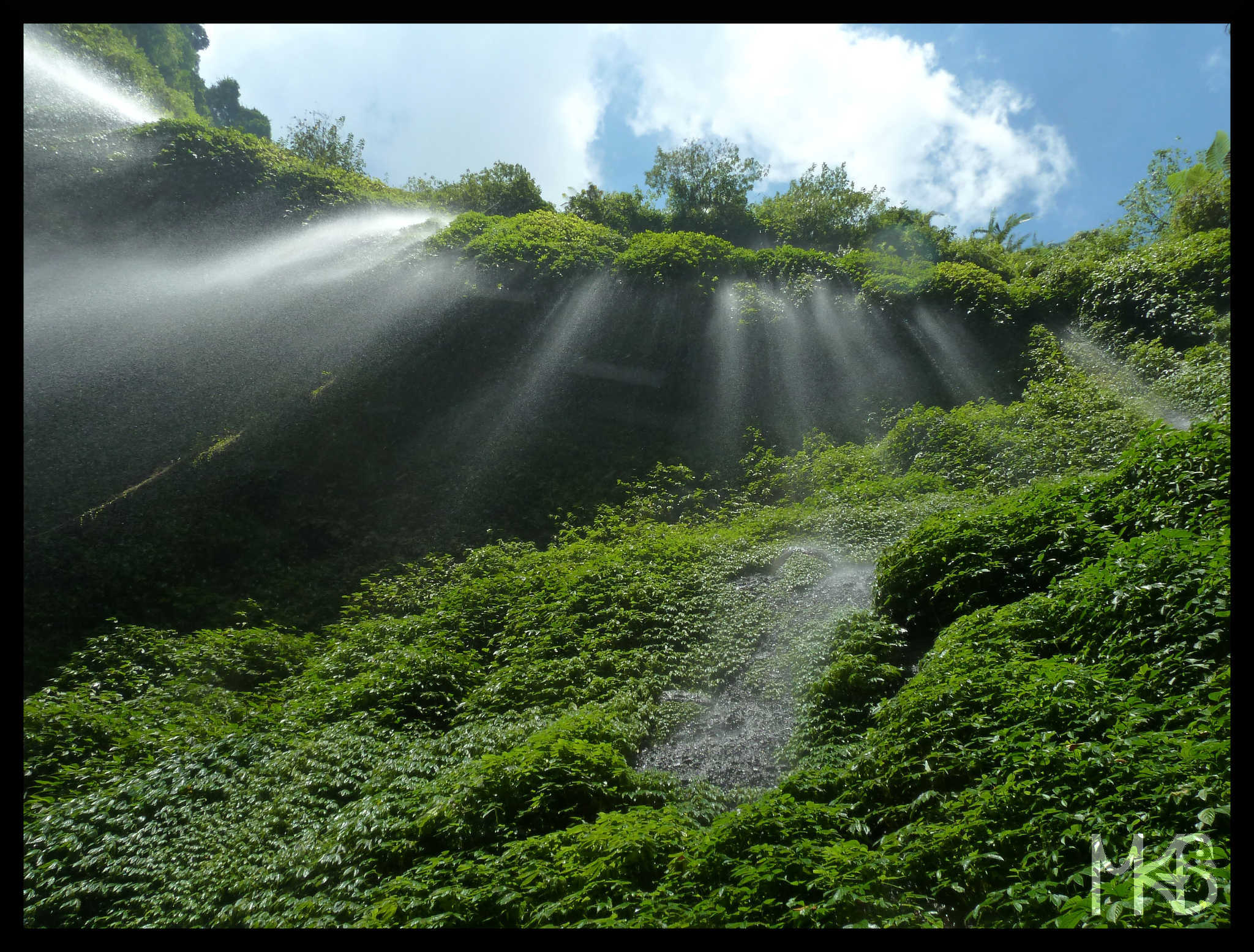 Before going to the Madakaripura Waterfall it's good to know that you have to walk a bit (maybe an hour) and during this trip you'll have to cross the cold river many times, or basically walk a lot (or all the time depending on season and time of a day) in cold river.
At the car park, people usually sell umbrellas, raincoats or slippers; and it's not a bad idea to have some. It's actually very likely you'll get wet, if not from the rain, from the water dropping over the path. But the view of the waterfall compensates everything. 🙂
__________________________________________________________
Zanim wybierzecie się do wodospadu Madakaripura, warto zdawać sobie sprawę, że aby go zobaczyć trzeba się trochę przespacerować (około godziny). Co więcej, wielokrotnie trzeba przejść przez rzeczkę (suchą stopą się nie uda), a czasem po prostu idzie się w wodzie. Do tego mniejsze wodospady mogą nam sprawiać po drodze prysznic.
Warto więc być przygotowanym na "możliwość" przemoczenia. Na parkingu, "przed wejściem w las" często znajdzie się ktoś sprzedający parasolki, foliowe płaszcze przeciwdeszczowe, czy klapki; i to nie jest tak głupi pomysł aby się w coś zaopatrzyć. 🙂