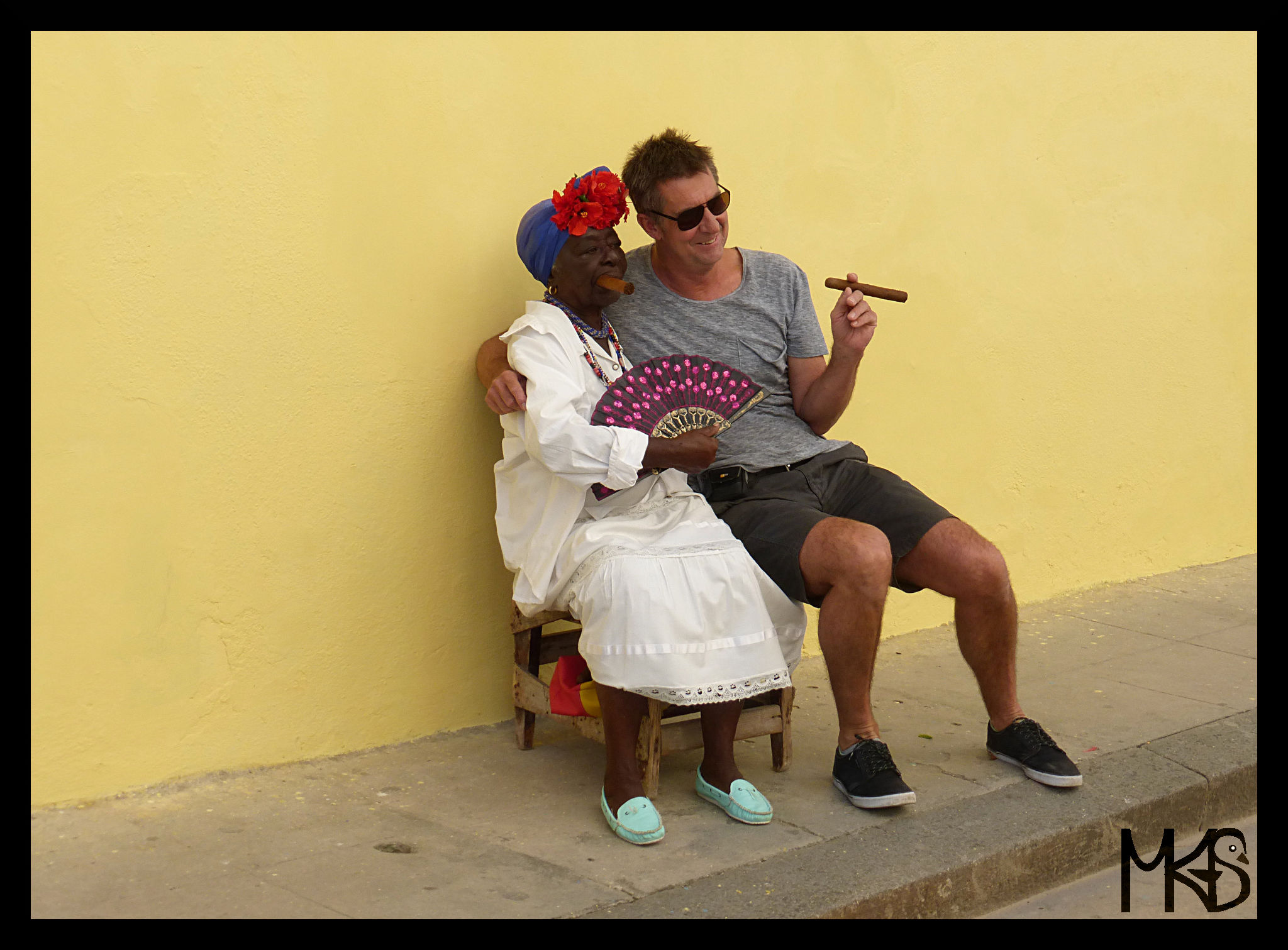 Not all women clothes are very colorful. I don't mind white clothes, that's something special and will back to it tomorrow. 🙂 Some women just put flowers in a head, bring a huge cigar and wait for tourists. 😉 I found it funny when this man was taking pictures with Cuban woman. If you'd like to have a similar photo, you can easily get it, just remember to pay something for it. These women definitely know how to pose, so if you pay, you'll bring many interesting pictures.
I prefer pictures that are not posed, so usually was taking them from far. And I was more fascinated by clothes, rather than smiling faces with cigars…
__________________________________________________________
Nie wszystkie stroje kobiece są bardzo kolorowe. I nie mam na myśli białych ubrań, gdyż jest to zupełnie inna historia (jutro pojawi się wyjaśnienie). Niektóre kobiety, przebierają się dodatkami, a nie samym strojem. Kwiaty we włosach i ogromne cygara to najczęstsze atrybuty i bywają wystarczającym haczykiem na turystów (jak pan z załączonego zdjęcia).
Oczywiście za zdjęcia trzeba zapłacić, chyba że zrobi się je szybko i z daleka. Osobiście wolę zdjęcia niepozowane i bardziej mnie fascynowały stroje niż olbrzymie cygara i uśmiechnięte twarze…