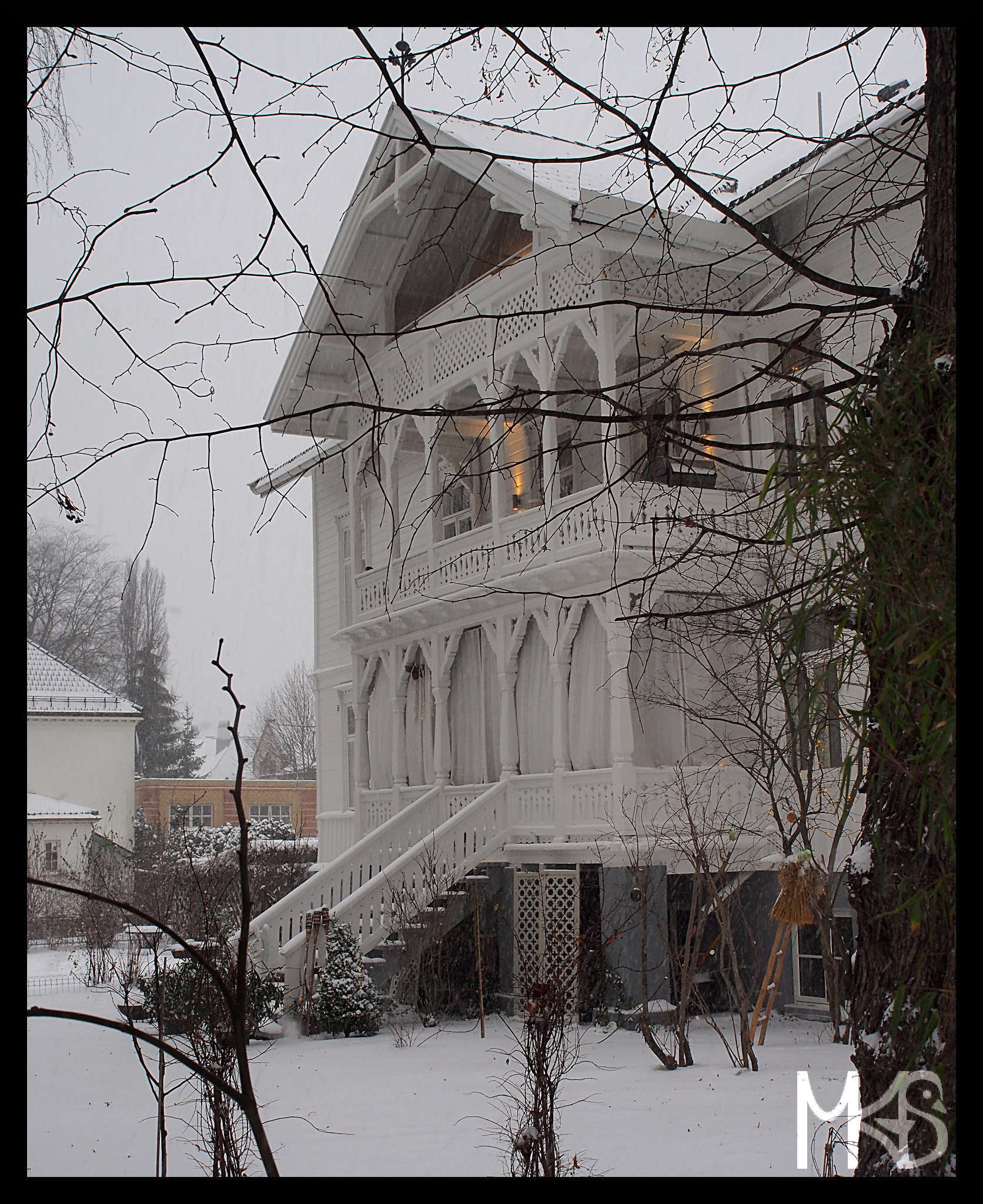 In Norway, like in many places in Scandinavia you'll find lovely wooden houses. Well, I like them a lot and wouldn't mind to live in one of them. 🙂 Even in Oslo, you can also see many of them. Of course the capital of Norway is full of modern and fancy buildings, but wooden traditional houses also can be found in a variety of suburbs.
The wooden house from the picture, may not look like a typical Scandinavian house, however while it was snowing it looked like from a fairy tale. 🙂
__________________________________________________________
W Norwegii, jak i w wielu miejscach w Skandynawii, bez problemu można znaleźć urocze drewniane domy. Osobiście bardzo je lubię i nie miałabym nic przeciwko aby w takim zamieszkać. 🙂 W Oslo jest mnóstwo nowoczesnych budynków, jednak i tam znajdziemy urocze drewniane domki.
Drewniany dom ze zdjęcia nie wygląda jak typowy skandynawski, jednak gdy padał śnieg wyglądał dość baśniowo. 🙂