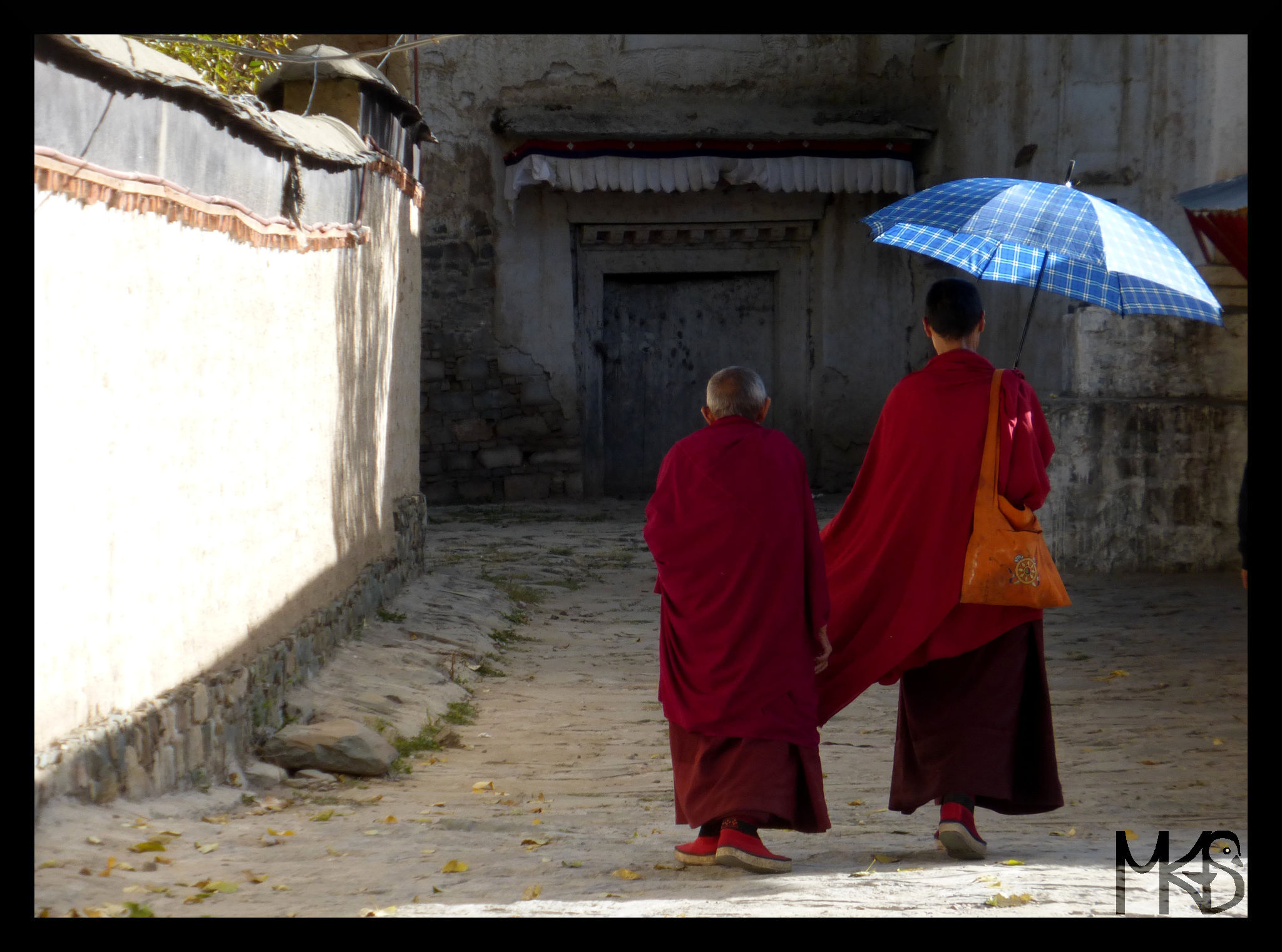 This April, I'd like to take you for a trip to Tibet!
It will be not only about the Himalaya, but also about the rich, ancient culture of Tibet, that sadly feels oppressed by the present administration.
We have 30 days to talk about Tibet, so today let's focus on 2 different information. 🙂
First, do you know, that Traveling Rockhopper Blog is already 1 year old? It feels like yesterday, I was showing you my lovely Falkland Islands, and today we celebrate the first anniversary. 🙂
Here, I want to thank you all for staying with me! 🙂
Today, I also have a surprise – you can win promo codes for Full Version of City Walks Apps, one of the popular iOS and Android apps by GPSmyCity.
20 lucky winners will receive promo codes, in partnership with GPSmyCity, which will allow you to download full version of your choice City Walks App for free! This city guide app includes a detailed, fully functional city map and several carefully selected self-guided city walk. For more information of this app, click here.
Rules:
1. Write in the comment section which city (from GPSmyCity list) you'd like to visit.
2. Follow Traveling Rockhopper Blog on Facebook, Twitter, Google+ or Instagram, as you like. 🙂
3. This contest lasts from 1st until 6th of April 2016.
4. Winners will be randomly selected and will be announced on 11th of April.
Good luck! 🙂
__________________________________________________________
W kwietniu zabieram Was na wycieczkę do Tybetu! 🙂
Będzie nie tylko o wspaniałych górach, ale także trochę informacji na temat obecnej sytuacji w tej pięknej krainie.
Mamy 30 kwietniowych dni na Tybet, więc dziś skupmy się na dwóch innych rzeczach. 🙂
Po pierwsze, czy wiecie, że Traveling Rockhopper Blog ma już roczek? Dopiero co pokazywałam Wam moje ukochane Falklandy, a tu już zleciał rok. 🙂
Przy tej okazji, bardzo serdecznie Wam dziękuję, że jesteście ze mną!
Dzisiaj mam też dla Was niespodziankę – drobny konkurs, w którym 20 osób wygra jedną z pełnych wersji "wirtualnego przewodnika" (City Walks Apps) z GPSmyCity (dla iOS i Android).
Zasady są bardzo proste:
1. Napiszcie w komentarzu, które miejsce (z listy GPSmyCity) chcielibyście odwiedzić.
2. Dodajcie mój blog do obserwowanych na którymś z kanałów społecznościowych (Facebook, Twitter, Google+, Instagram).
3. Konkurs trwa od 1 do 6 kwietnia 2016.
4. Zwycięzcy zostaną wylosowani i ogłoszeni 11 kwietnia.
Powodzenia! 🙂