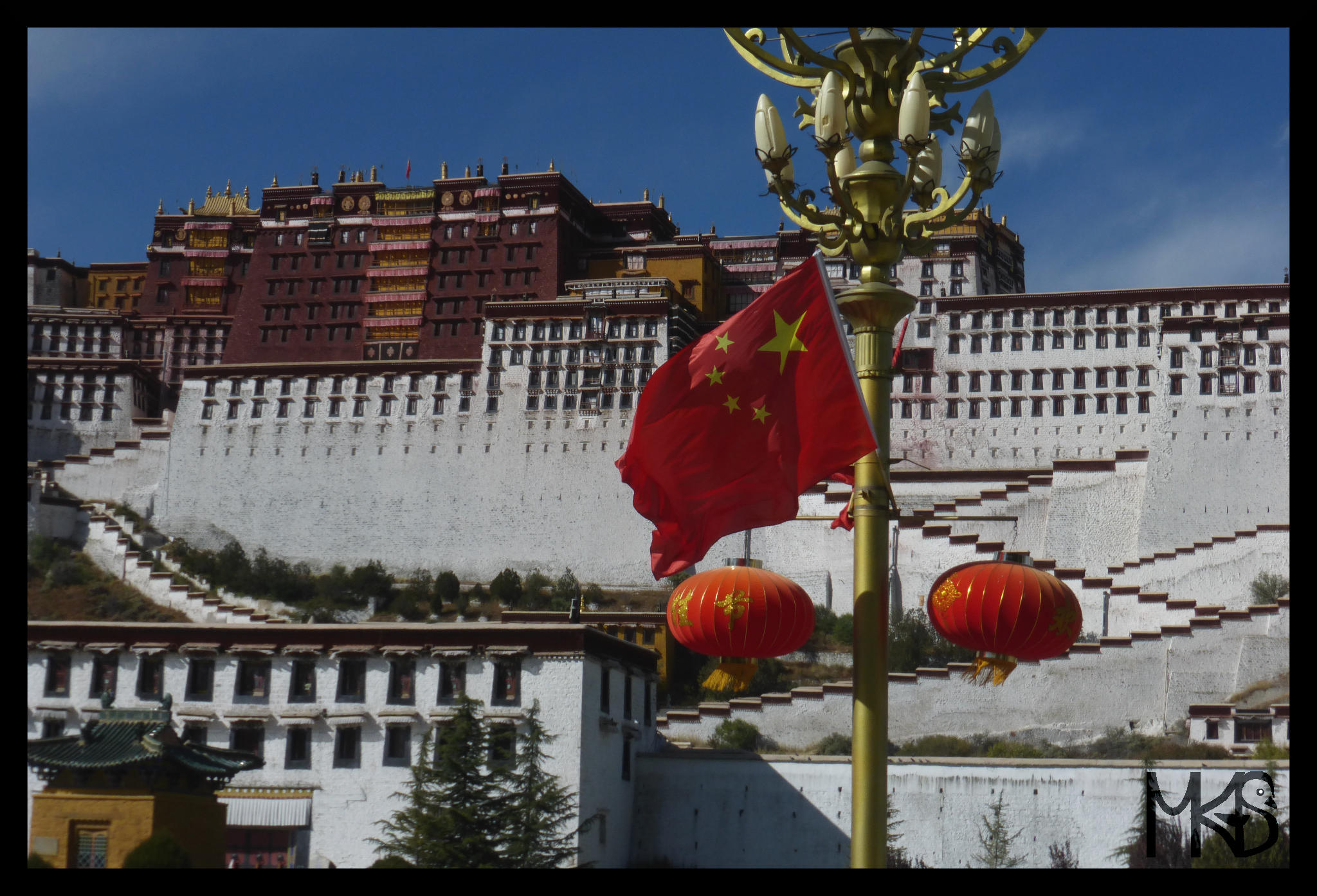 Today a few basic information about Tibet.
Tibet is a region on the Tibetan Plateau in Asia, and homeland of the Tibetan people. Technically, it's called the Tibet Autonomous Region (TAR) or Xizang Autonomous Region and it's a province-level autonomous region of the People's Republic of China (PRC).
However, the reality is totally different, there is rather oppression… Moreover, when I was in China or Taiwan, I saw slogans showing hatred to Tibet and its culture. That's all very sad… I won't say more about political situation, just in later posts describe the real life of the Tibetan people. If you want to learn more about Tibet, it's not difficult to find uncensured and "unrectified" information in the internet.
__________________________________________________________
Dzisiaj kilka podstawowych informacji na temat Tybetu.
Tybet to kraina w Azji, położona na Wyżynie Tybetańskiej. Obecnie Tybetem nazywa się Tybetański Region Autonomiczny Chińskiej Republiki Ludowej. Jednak ta nazwa nie ma zbyt wiele wspólnego z rzeczywistością, a zamiast autonomii jest raczej opresja… Co więcej, kiedy byłam w Chinach czy na Tajwanie, to widziałam hasła głoszące nienawiść do Tybetu i jego kultury. To wszystko jest bardzo smutne… Nie chcę tutaj opisywać sytuacji politycznej, jednak w kolejnych postach przedstawię Wam jak wygląda życie Tybetańczyków. Jeżeli chcecie zaczerpnąć więcej informacji, w internecie bez problemu znajdziecie wiele wiarygodnych źródeł.