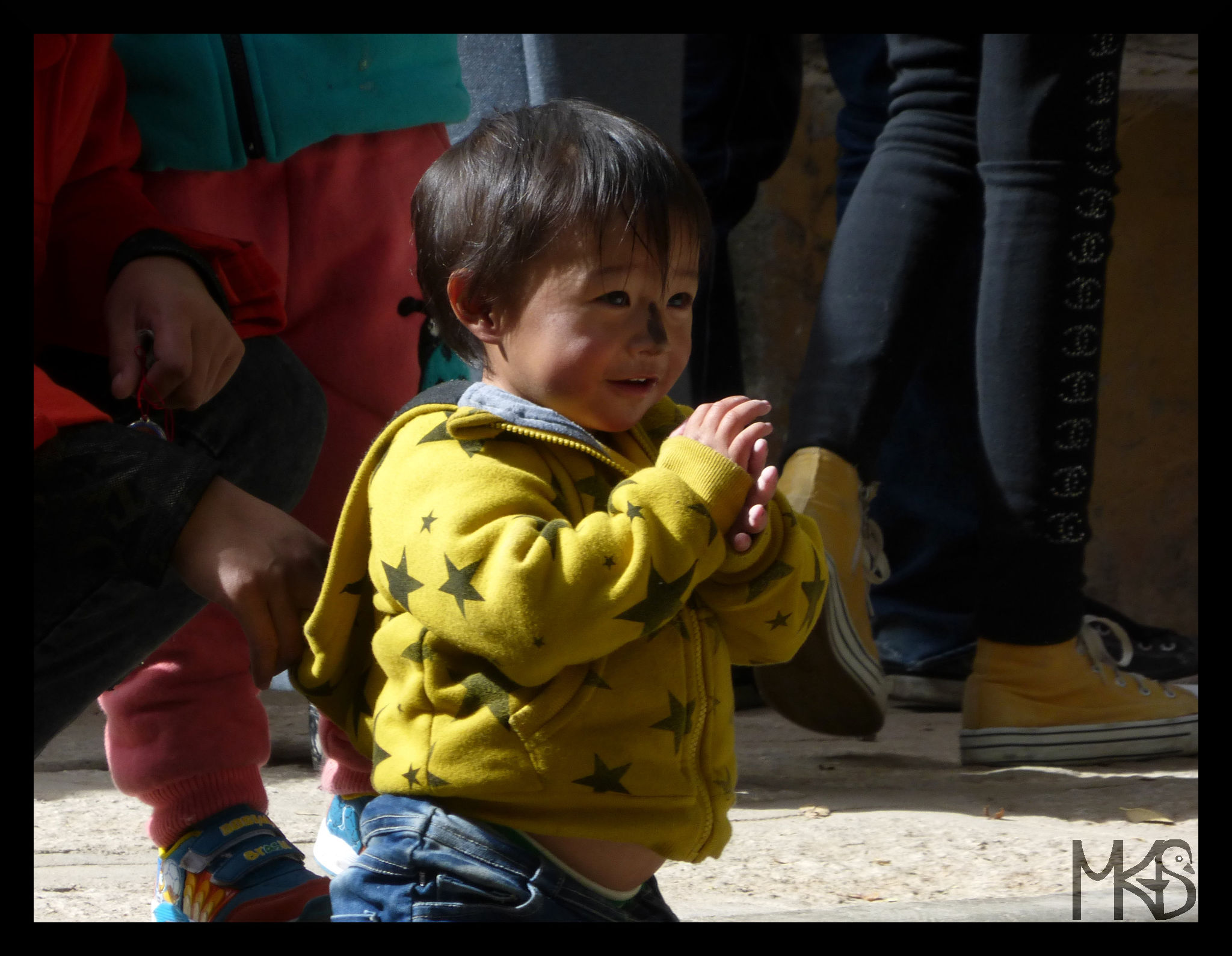 This picture was also taken during the monks debate in the Sera Monastery. Everyone can go there and observe monks; there were many tourists, and also local families.
Do you see "dirty" nose of this little boy? Well, technically it's not dirty. Parents bring their children to the Sera Monastery for blessing by monks. In this way, children should stay safe, avoid nightmares or behave better, etc.
__________________________________________________________
To zdjęcie także zostało zrobione w czasie dyskusji mnichów w Klasztorze Sera. Każdy może się tam wybrać i obserwować mnichów, jest to nie tylko atrakcja dla turystów, ale przychodzi też wiele Tybetańskich rodzin.
Zauważyliście brudny nosek tego chłopca? Właściwie to on nie jest brudny – rodzice przynoszą swoje dzieci aby zostały pobłogosławione przez mnichów. W ten sposób złe duchy zostają przestraszone i nie nękają dziecka, a ono, dzięki błogosławieństwu, powinno lepiej się zachowywać oraz np. nie mieć już koszmarów.