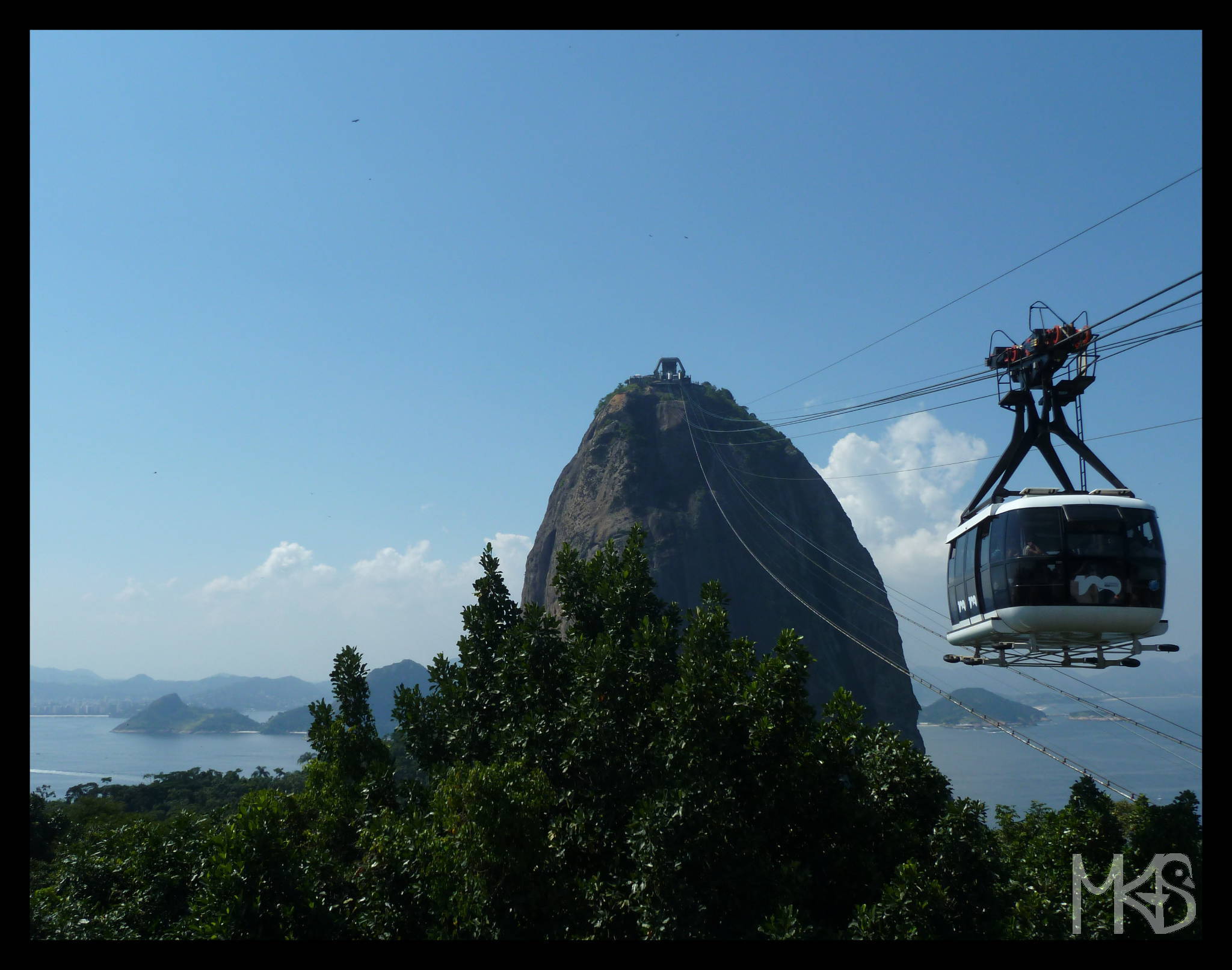 Sugarloaf is a mountain in Rio de Janeiro, of about half of the height (396 meters) of Corcovado Mountain.
I think, Sugarloaf and Corcovado mountains are must-visit places in Rio; both provide scenic views.
One can take a cable car to reach the summit of Sugarloaf.
Sugarloaf is also popular among the rock climbers.