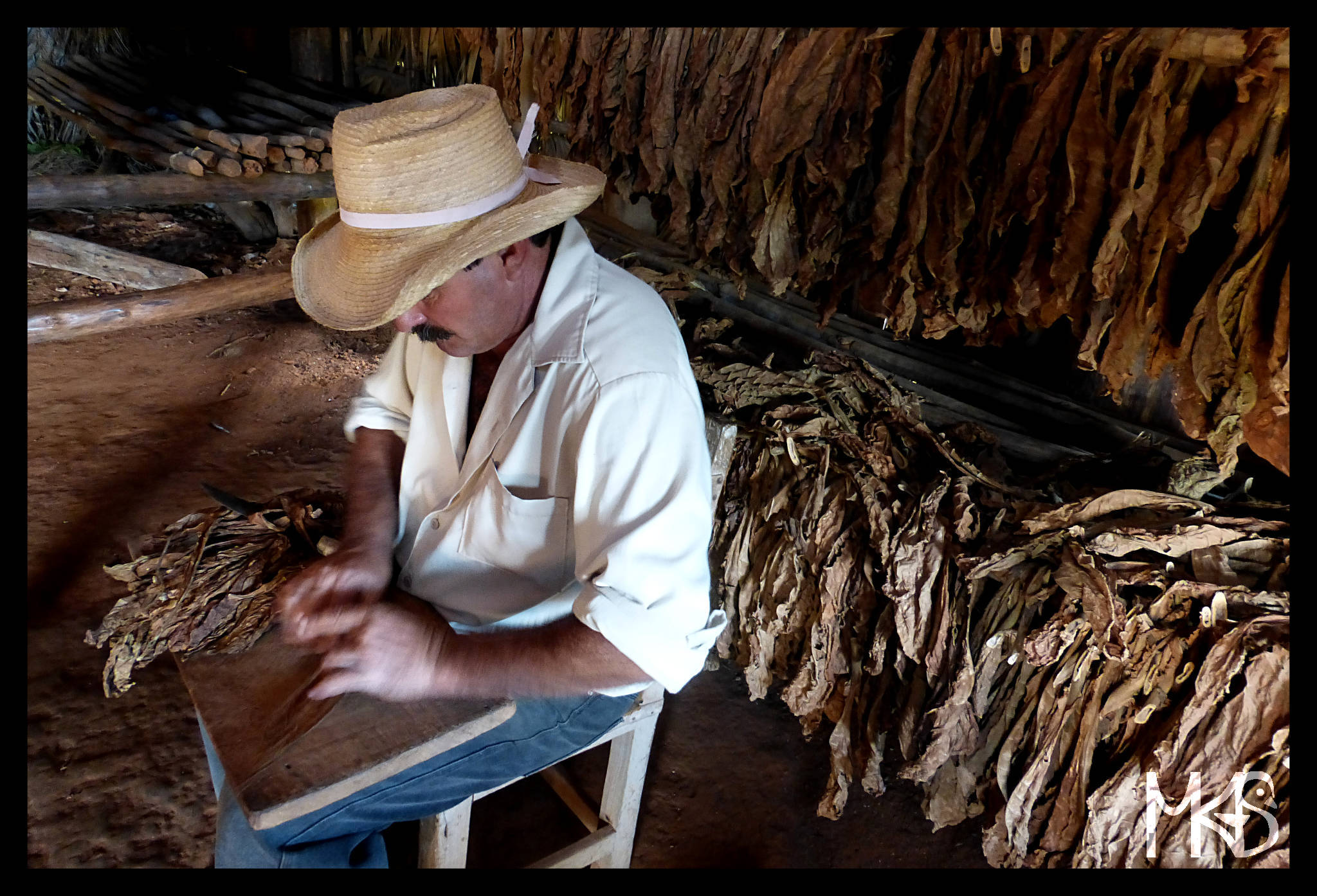 Cigar tobacco grows in a couple countries, but for me it's one of Cuban symbols. Don't you agree?
In Cuba, you'll find many places where it's possible to observe how cigars are rolled, and tobacco leaves are dried and fermented. It's possible to buy different cigars of different types, sizes, shapes. And of course you can try them!
Imposing a trade embargo on Cuba by USA in 1962, made buying Cuban cigars illegal for US citizens. According to Wikipedia, John F. Kennedy before signing the embargo ordered 1200 cigars from Cuba. A few hours after he got his precious parcel, he approved the embargo.
__________________________________________________________
Liście tytoniu rosną w wielu krajach, i cygara mogą być kojarzone z różnymi miejscami, jednak dla mnie są symbolem Kuby. Zgadzacie się?
Na Kubie można odwiedzić wiele miejsc, gdzie cygara są zwijane, a liście suszone. Oczywiście można nabyć rozmaite cygara, a także ich spróbować!
Ciekawa historia związana jest z cygarami i prezydentem USA. J. F. Kennedy w 1962 roku podpisał embargo na zakup kubańskich cygar. Jednak uczynił to dopiero gdy otrzymał swoją przesyłkę w postaci 1200 sztuk cygar z Kuby…