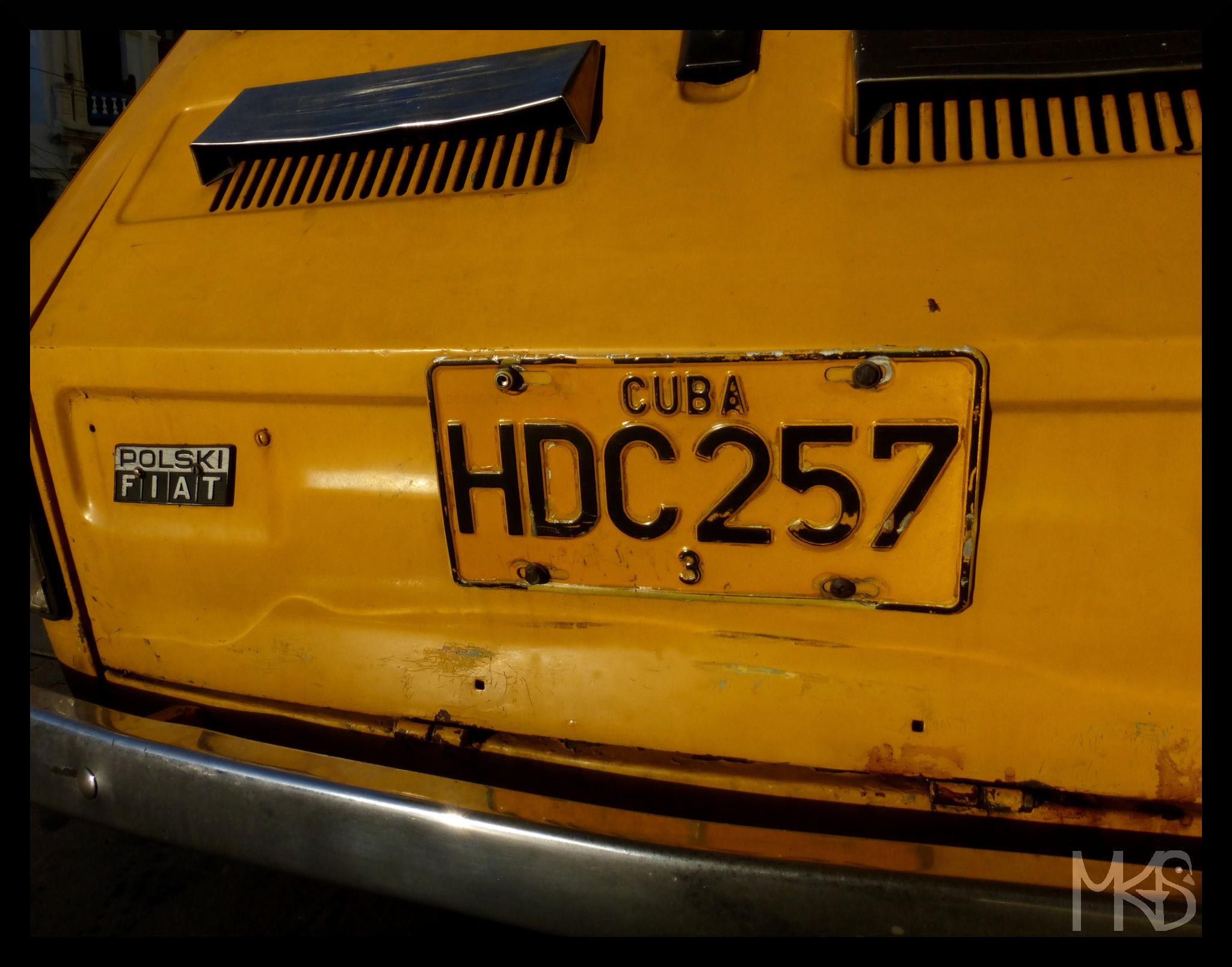 I had to show you this picture, because I'm Polish. 🙂 It's a Polski Fiat (Polish Fiat), a car that was manufactured in Poland, well, already some time ago… But I was quite happy to see this one in Cuba and had to take a photo of it. 😀
When I was young, the models Fiat 125p and Fiat 126p were very popular in Poland. Nowadays, it's almost impossible to spot them in Poland.
On Wikipedia you'll find pictures and information about the company, some of the models look really cool!
__________________________________________________________
Dzisiaj polski akcent znaleziony na Kubie – Polski Fiat. 😀 Samochód nie jest widoczny w pełnej okazałości, ale skupiłam się na napisie i ten widok na Kubie sprawił mi wielką radość! 😀
Wielu z nas pamięta czasy, gdy na polskich ulicach jeździło tylko kilka modeli aut, w tym oczywiście Fiat 125p i 126p. Obecnie gdy takiego zauważymy to jest atrakcją…