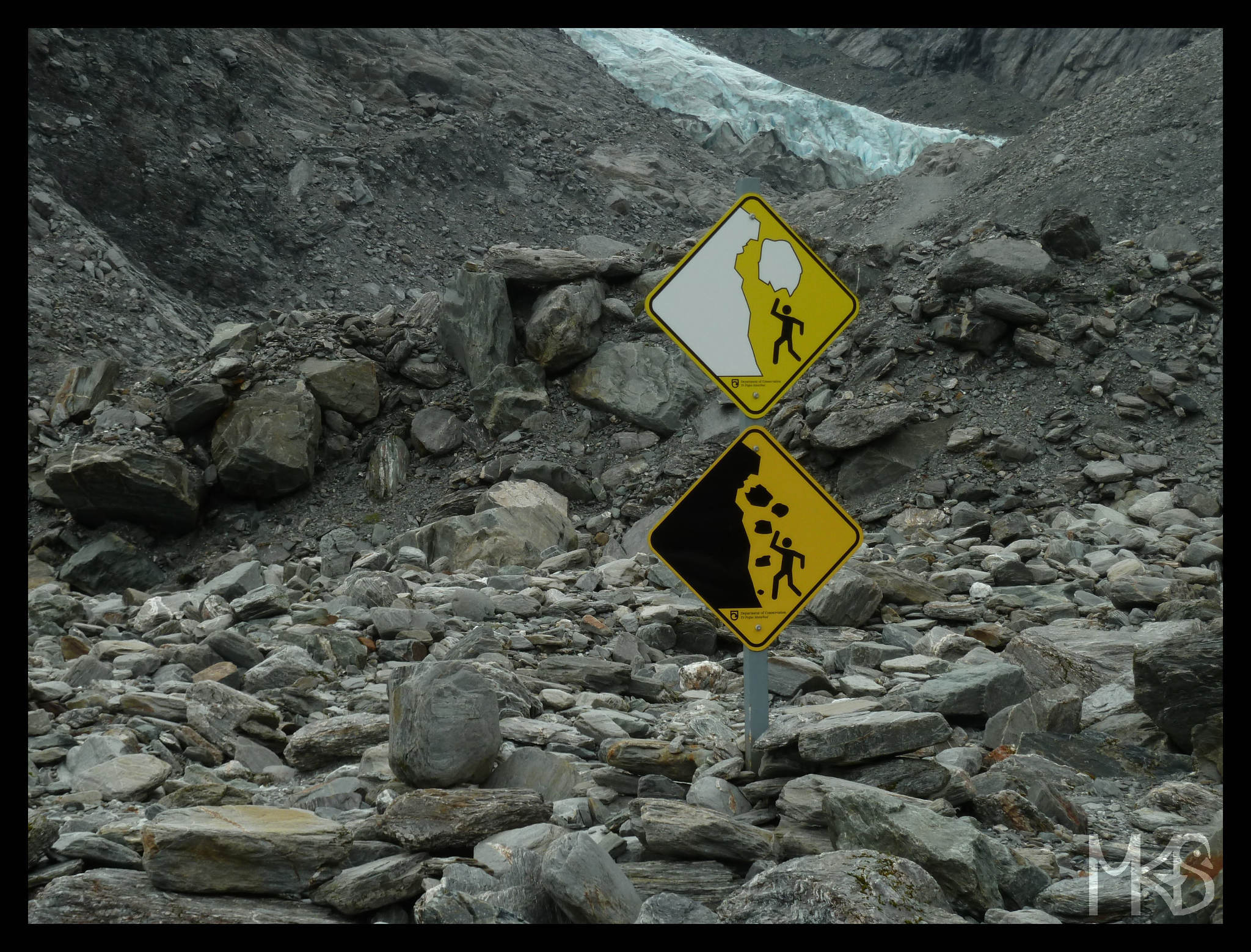 New Zealand is also a country of glaciers. The most famous are Fox Glacier and Franz Josef Glacier. There are a couple companies that offer different activities in glacier regions, e.g., walking on glacier, taking a helicopter trip to glaciers, kayaking on glacier lake, etc.
Maybe some of you remember, when I shared my travel experiences about Argentina (e.g., 21st of July 2015), I also mentioned how Patagonian glaciers can be explored. In my opinion it's better simply to observe nature than to extremely "unite" with it. 😉 I always try to encourage people to do more environmentally friendly trips. You will see, this style of traveling is amazing too! 🙂
__________________________________________________________
Nowa Zelandia to także kraina lodowców. Dwa najsłynniejsze lodowce, których nazwy na pewno obiją Wam się o uszy planując zwiedzanie Nowej Zelandii, to Lodowiec Fox i Franz Josef. Znajdziecie też wiele firm, które oferują wszelakie aktywności związane z lodowcami, poczynając od chodzenia po lodowcu, locie helikopterem na lodowiec, czy pływania w kajakach po lodowcowym jeziorze.
Może niektórzy z Was pamietają, gdy wspominałam w jaki sposób można "zwiedzać" lodowce w Argentynie? Należę do tych osób, które gdy tylko mogą starają się wybrać atrakcje mniej inwazyjne dla środowiska. I też staram się zachęcać wszystkich do ekologicznego podróżowania. Nie zawsze mamy wybór, ale często można coś zrobić "lepiej". 🙂
I tak jak z lodowcami, nie trzeba ich dotykać aby docenić ich piękno!